Journaling is a great way to keep track of your thoughts, feelings, and experiences over time. It can be an effective way to reflect on the lessons you've learned in life and work toward personal growth. Whether it is pen to paper, thumbs to the phone screen, or fingers to the keyboard, journaling has become one of my favorite activities. Read on to learn more about how to start journaling and make it a lasting habit!
Writing gives you the opportunity to not only communicate with others. Taking the time to document my thoughts, ideas, and experiences helps me stay grounded and reflect on the progress I've made. It is important to take a moment, especially when the world feels like it's moving so quickly.
After making sure to include journaling in my overall routine, I used the following entry methods to get started and remain consistent.
#1: Free-Flow
This is probably the most common form of journaling but sometimes the most difficult. Free-flow journaling is just that; free flowing. This is writing down all the thoughts and memories that come to mind without censorship or any intent to edit. This is an opportunity to be vulnerable and honest with oneself, which might be a little intimidating at first.
#2: Bulleted
Bulleted posts are one of my favorite forms of writing. These bullets allow me to organize my thoughts, ideas, and processes. The list format is also helpful because it takes off some of the initial writing intimidation and focuses on the main points. These lists can also be easily converted to outlines and tasks which helps me turn thoughts into actions.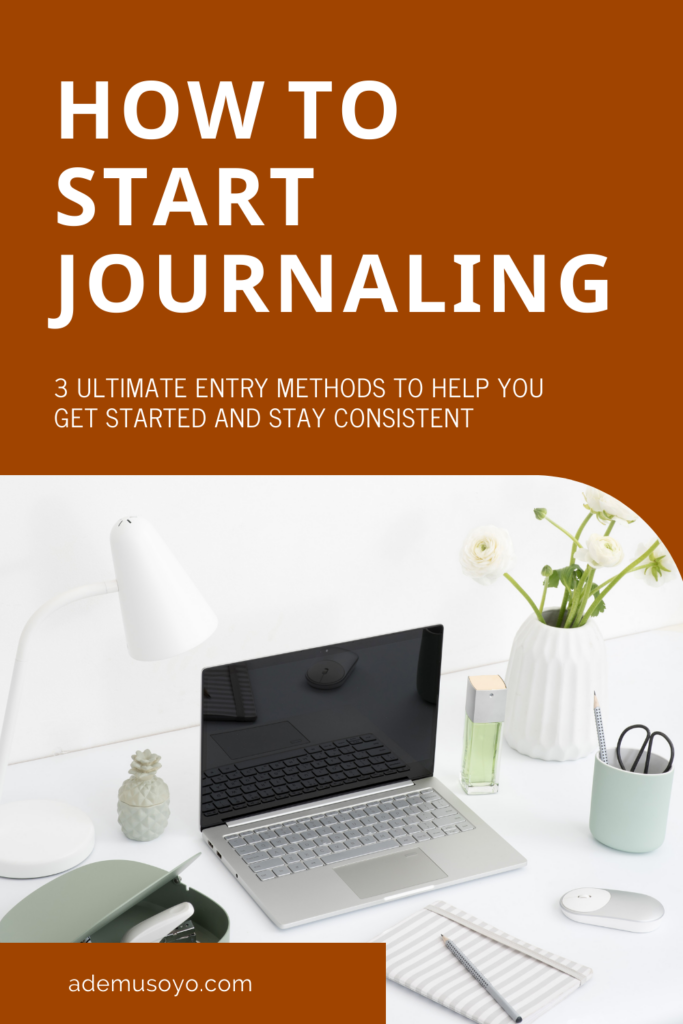 #3: Prompts
Sometimes we all need a little guidance. Journal prompts are statements, stories, or specific topics used to provide inspiration for your entries. Prompts are useful if you want to plan your entries in advance or if you're having problems deciding what to share. Three of my favorite prompt tools are:
Piccadilly: 300 or 500 Writing Prompts. This lined journal offers creative writing prompts, encouraging users to explore new ideas and get to know themselves.
My Wellness Journal: this 12-week journal focuses on starting and ending your day with an intention. It also provides pages for goal planning, habit reflection, nutrition, and gratitude.
The Happiness Bar: The Happiness Bar is a 2021 Gratitude Journal Template created by The Notion Bar using Notion. Within the journal, you can set goals, and track your mood and sleep habits. You can also keep a record of your favorite memories. This journal template is perfect for people who are always on the go as it can be accessed on a computer or a mobile app. (affiliate link)
Googling journal topics: this method is free! Get a full list of prompts from different sites depending on your needs and interests with a quick search on Google!
Follow me on social and subscribe to my newsletter to get the latest updates on new blog posts about productivity, time management, and entrepreneurship!