I think if I had to classify one of my all-time favorite hobbies it's looking at different flights. I love to travel and have developed a knack for finding the right deal and the best travel times. Every place that I've gone that required flying, I've spent a significant amount of time looking for the perfect flight and I fly on average once a month. Here are my top five flight booking tips for all travel fanatics.
Use google flights for your initial search
If I know that there's somewhere specific that I want to go to at a particular time, I do a quick google flight search to see what's available and how much approximately it will cost me. From this, you can begin budgeting how much to spend.
Subscribe to price alerts
Plane tickets fluctuate! Although you may think that plane ticket prices increase as you get closer to the date, sometimes flight prices will just drop randomly. Subscribing to an email alert to be notified when a plane ticket increases or decreases is a great way of knowing that you're buying the ticket at the best time.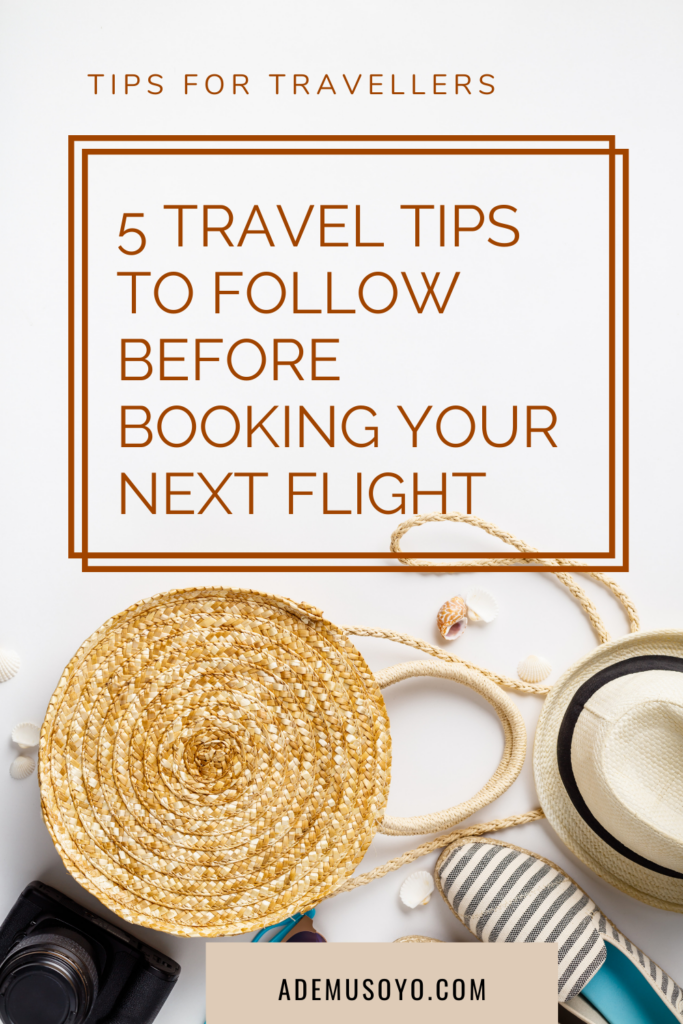 Compare one-way tickets to round-trip tickets
This is another hidden trick that I've learned. Oftentimes you'd think it's cheaper to buy a round trip ticket than two one ways but you may be surprised to see that sometimes you can save a lot more money buying two one-way tickets. Doing that flight comparison before your purchase can save you so much time and offer some flexibility.
Use multiple travel booking sites
So you've listened to tips 1-3 and now you're ready to book your flight. Don't just look at one place! Using other third-party sites to compare pricing and flight times may help you secure the perfect flight. Even if you've narrowed down the cheapest flight, check the actual airline website to see if you can see it for cheaper or even more options. It may seem tedious but I promise you it's worth it.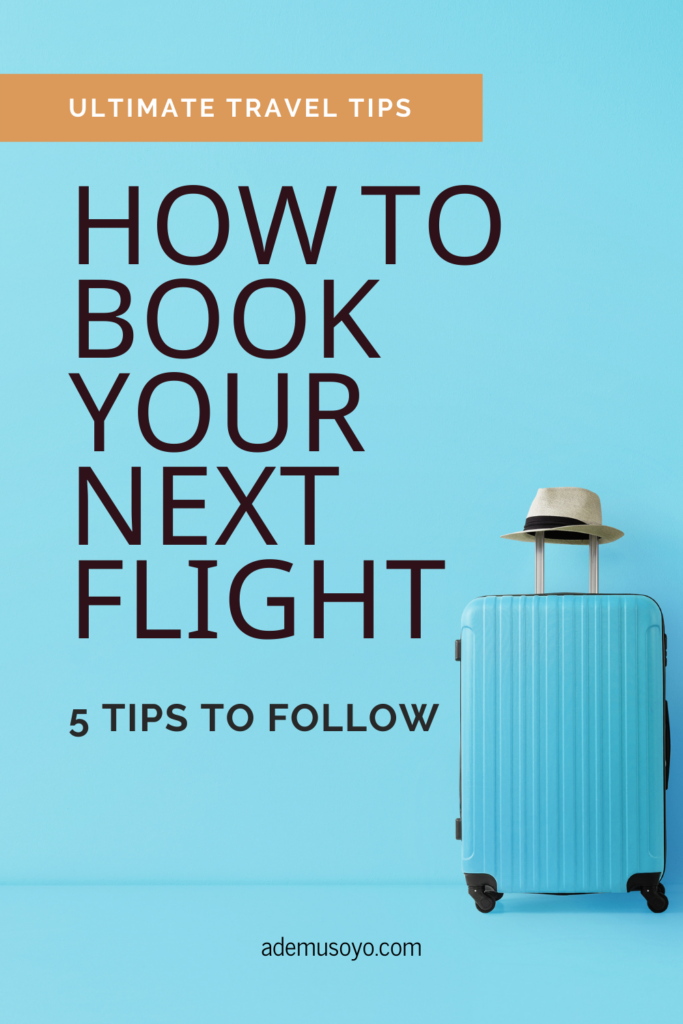 Use apps to get alerts on upcoming flight deals
My last tip is great if you want to go somewhere but have flexibility as to where and when. They say that the best way to get the most out of traveling is to follow the pricing instead of zeroing in on a specific location. My favorite app that I use is Hitlist I get daily alerts about various flights leaving from New York City to so many different locations. Sometimes I almost get travel crazy and book a ticket just because I found it to be so cheap. Flexibility is key to getting the most for your money.
What are some of your travel tips? Your flight booking tips? Would you like me to discuss more of my favorite places that I've traveled to? Let me know! Or follow me on Instagram for my latest travel updates!