Running a business is filled with so many different processes that can sometimes be incredibly overwhelming. However, when you work towards better streamlining those processes, you're able to increase your efficiency and grow and scale your business. Here are some of my tips on how to streamline your business processes and workflows.
Use templates to streamline your business processes
Creating different templates within your business is the perfect way to increase efficiency and consistency. Within your social media marketing, have custom social media templates that only require you to copy and paste your content. You could also have a template for how you want to structure your Standard Operating Procedures when it comes to your business operations. By using several templates, you can be sure that anyone on your team you assign work to will be able to continue where you left off.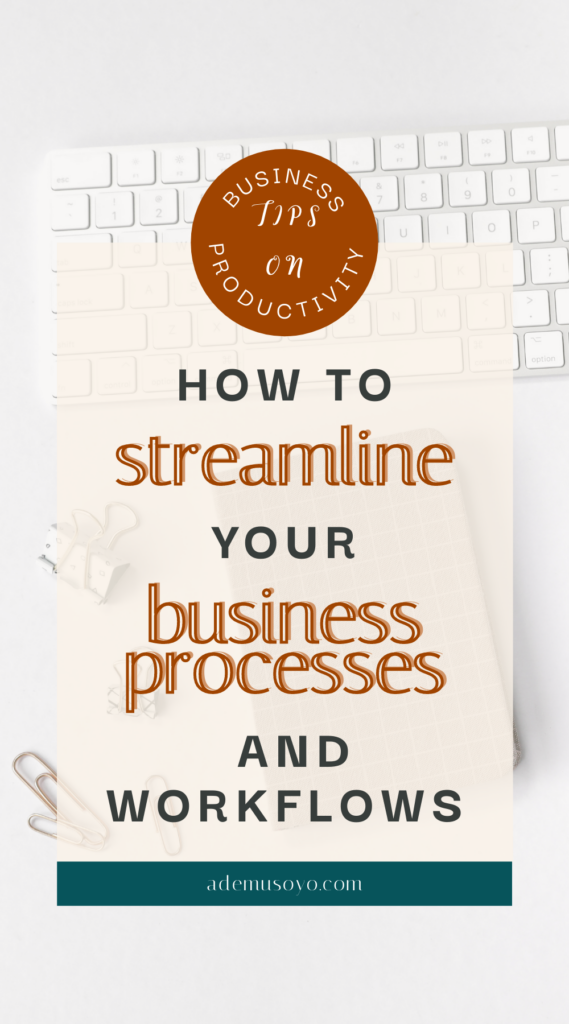 Automate to increase efficiency
Automation is key when it comes to improving your efficiencies within your business. With automation, you're able to ensure that things are running smoothly without you having to lift a finger. Something you can automate within your content marketing plan is the publishing of blog posts or social media posts. Within the operations side, you can automate your onboarding workflow or your scheduling. Also, you can set filters within your email account so that you can have quicker access to your most important emails. Creating ways to automate your business processes will ensure better organization which will improve your overall client experience.
Batching related tasks to optimize business processes
You can group related tasks together and complete them far in advance by using a batching method. For instance, if you have everything set up to batch-create all of your social media posts for the upcoming week or month, you will have all of that content prepared and won't need to worry about it anymore. Batch-creating content allows you to focus on other areas of your business that require more personal attention.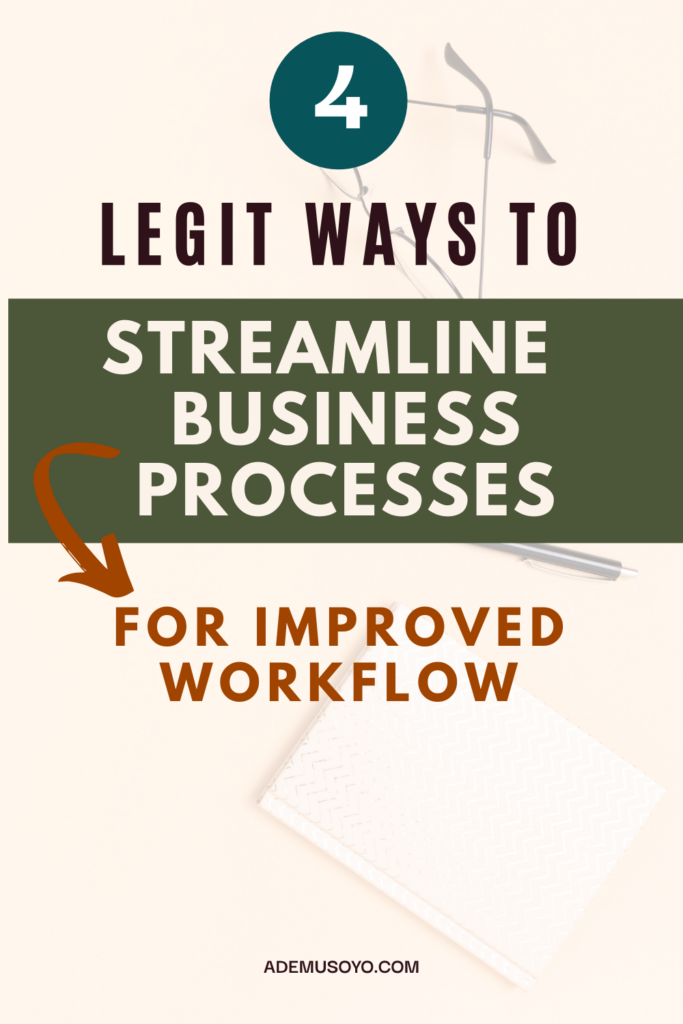 Using systems to make business processes and operations more efficient
Having systems within your business to generate new ideas, plan, or document things is great especially when you start to onboard new team members or even by yourself! Once you've developed a process for yourself, create a system that allows you to go through that process on a consistent basis. Certain systems you can have are:
Content Management Systems (CMS) to manage all of your content
Customer Relationship Management (CRM) Systems to better manage all of your clients
Productivity System to better manage your stress and your workload.
As you start with one system, look for different ways to improve your system so that your business processes and workflows can be better.
Streamlining your business processes doesn't have to be hard, you just need to take the time to see how you do things that will allow you to better understand your systems to make the necessary adjustments to grow. Check out my favorite business tools and software for small business owners. If you're ready to learn more about how you can improve your business. Book a strategy call now.