We're all about getting the bag and 2022. And I'm here to make sure you do it strategically and in alignment with your values. In this video, we're going to be talking about the ways that you can monetize your personal brand. By the end of this video, you'll have five money-making tips to monetize your personal brand that you can readily implement today!
Earn Money From Your Personal Brand With Brand Partnerships
The most common way that you can start monetizing your personal brand on social media is through brand partnerships. Now, brand partnerships are where you're working with a specific company to advertise their product or their service to your audience. And you don't actually have to have a super huge following in order for you to be able to do that, you just have to really understand who your audience is. And it's also really great if you work with companies who you're already working with, or you already use it in your day-to-day life.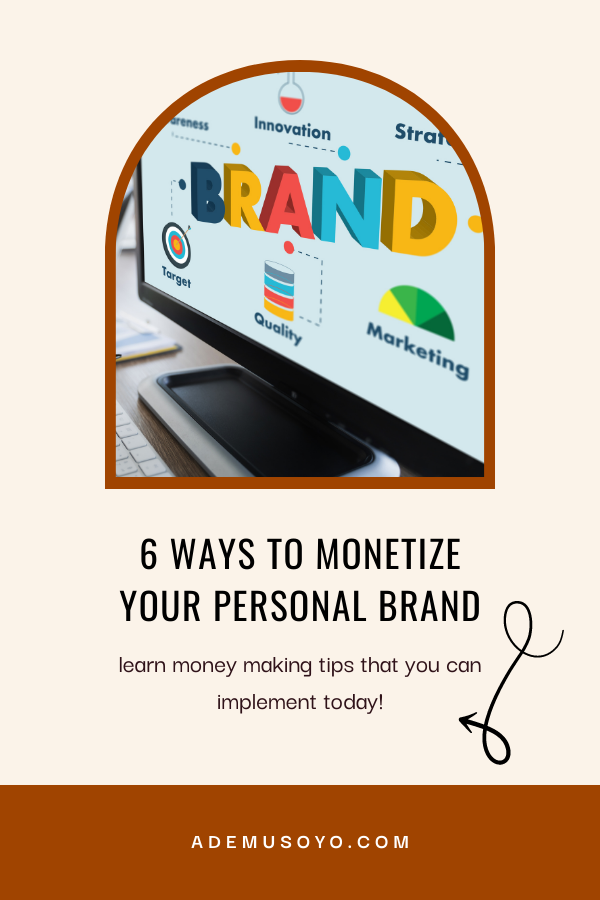 Workshops And Speaking Engagements Can Also Help You Monetize Your Brand
Another really great way to monetize your personal brand and probably one of my favorite ways is through speaking engagements and workshops. I personally think that doing this is a really great way to increase your brand awareness and build your authority.
The best part? It's really scalable since you can create one signature lecture, tweak it somewhat based on your audience, and continue to expand and increase your speaker fees while also raising your brand reputation thus generating a great source of income.
Boost Your Personal Brand's Revenue Through Membership Communities
If you really have a sizeable online following and presence, I highly recommend you consider building a membership community. With a membership community, you can provide special content, such as additional videos or training, and start to get to know some of your followers on a more personal level. They are a lot more scalable, so you can just continue adding people to the community. But they're by no means a passive income stream, so you're definitely going to have to put in that work. But if you do it and you do it successfully, you've built yourself a business.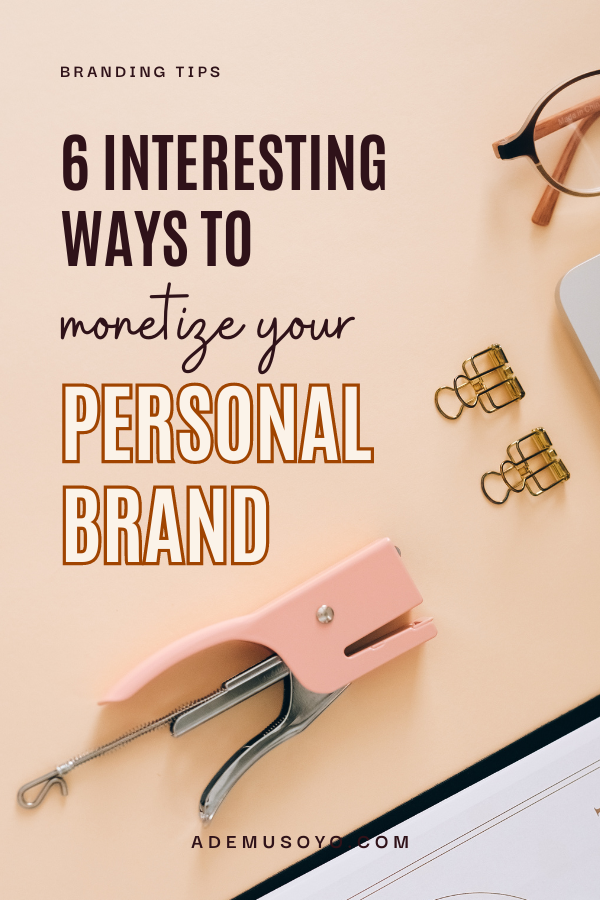 Sell Digital Products
If you're looking for a more passive way to make income from your personal brand, I highly recommend trying to create digital products like worksheets, templates, or courses. Once you create that content, you just have to keep promoting and advertising it. But essentially, you're able to make money in your sleep. With digital products, it's really helpful to create them alongside something that you're already doing so that when you are ready to launch that digital product, people already know kind of what it is, and they're just ready to buy. One example of a digital product to sell is Notion templates and this is how I do it.
Live Events
Now if you're someone who can curate a good vibe then hosting in-person events is the perfect thing for you to do. In an event where you can gather some like-minded people together to fellowship Network Connect, or just chill out and really just enjoy each other's company, set the mood, set the intention, and you will for sure have an unforgettable event that people are always going to be looking forward to the next one.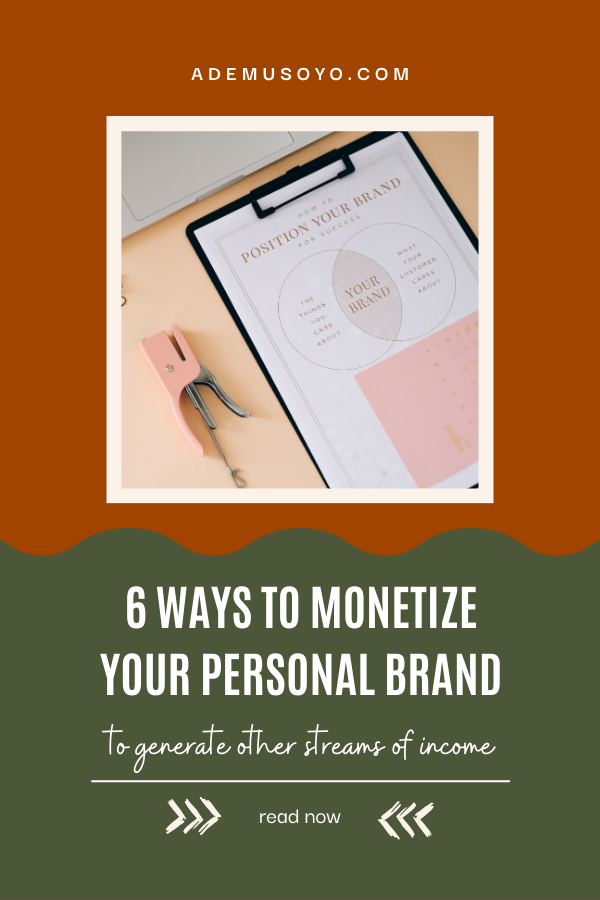 Sell A Service
If you're an expert in something or you feel like you can teach and help someone with something, selling a service where you're either offering coaching consulting or done-for-you offers is a really great way to start to monetize your personal brand. As a service provider, you're going to be able to draw people into you based on how you're able to connect with them. And especially if you're able to solve their problem, they'll even be more ready for you to buy. And that's really what's gonna separate you from other service providers who are doing what you're doing because you've taken the time to really draw people in with who you are as an individual.
Check out this post if you want to learn how to build your personal brand.