Brand awareness is when a company or individual is top of mind when it comes to your expertise. When it comes to your marketing, increasing your brand awareness should be one of your biggest goals when it comes to measuring if your content is working. While brand awareness can seem tricky to measure, there are some key tactics that will allow you to evaluate whether or not you're in the right direction when it comes to your marketing. If you're interested in learning more about how to measure your brand awareness, keep reading.
Create Surveys to Conduct Market Research
Surveys are a great way to conduct market research when testing your next offer but also a good tool for getting a better understanding as to whether or not people understand what your brand or your expertise is about. You can create surveys formally using tools like Google Forms or Survey Monkey or even informally on social media through polling features that exist on Instagram and Twitter.
Before creating a survey, it's crucial that you have a general idea of what you want your expected outcome to be. For example, for me, I am a Content Marketing Strategist. Therefore if I were to ask people what I did, I would expect them to answer "content marketing". If for some reason, I didn't get that answer, then you know it's time to adjust your marketing strategy so that it becomes clear initially. Create a hypothesis and then compare that hypothesis to your outcomes so that you know what you need to do differently.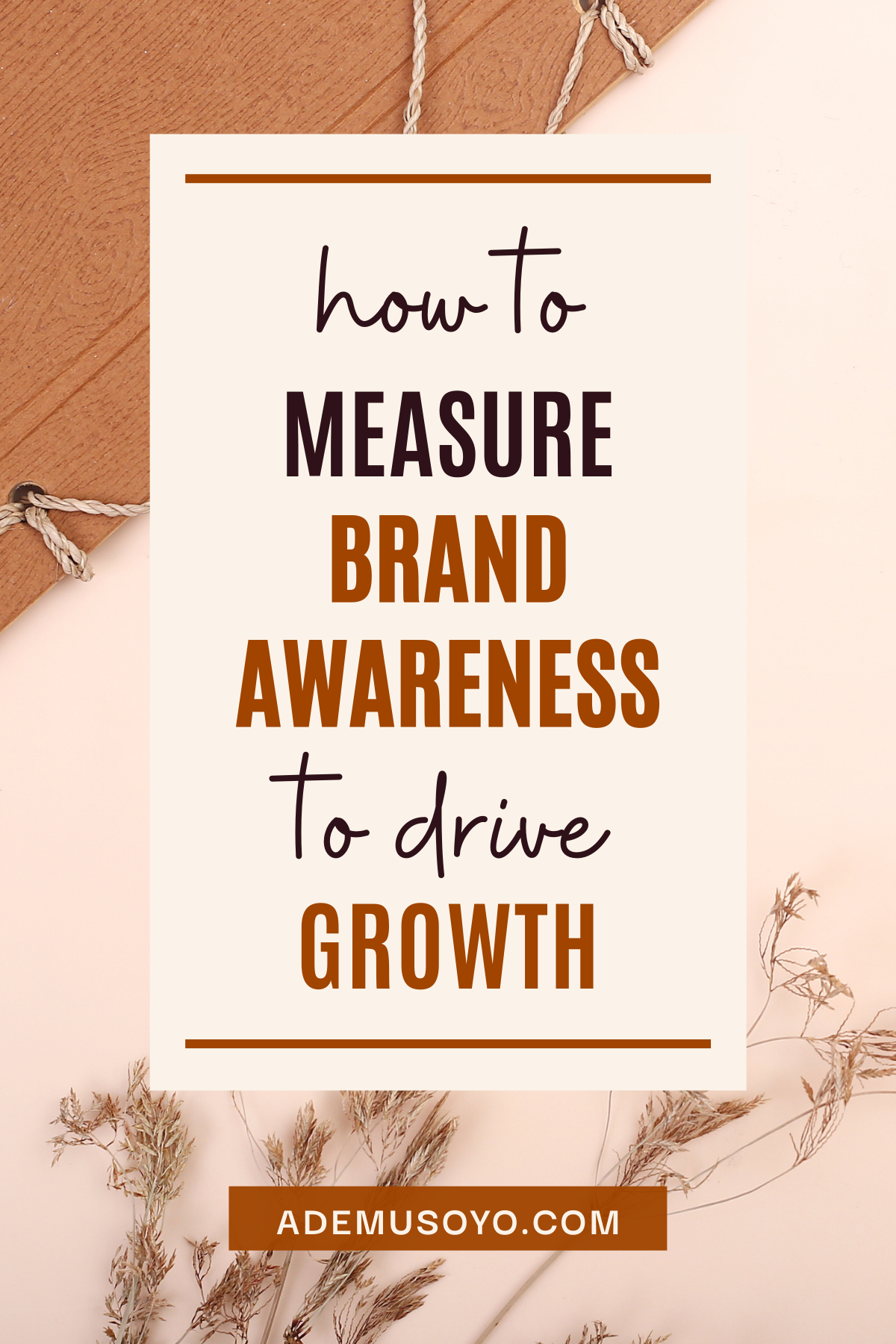 Track your Follower Count on Social Media
While tracking your follower count is more of a vanity metric, it still holds weight when it comes to understanding your brand awareness. Is your follower count growing? At what rate is it going from week to week or month to month?  When you do focus on your follower growth, it's important to also see if the people who are following you match your ideal client. If you're getting followed by people who don't align with your overall goal and mission, then you need to work more on adjusting your content marketing strategy so that you are attracting the right people.
It's also worth noting that not every single one of your followers needs to be potential clients and customers. Some of your followers may be people who are supporting your brand. Brand supporters are just as important as potential customers because those are the people who can tell other people about your brand and can bring in potential customers to you. Your goal on social media should be to increase your visibility and build a community of engaging and loving followers.
Measure Brand Awareness by Tracking Direct Search
If you have a website with a blog, then keeping track of how much direct traffic goes to your site is an important metric. Make sure your website is connected to Google Analytics and keep your eye on that number. If that number has increased, then congratulations your content is working and improving! If not, consider leveraging other platforms like Pinterest and investing in bettering your SEO to increase your visibility and rank higher on Google.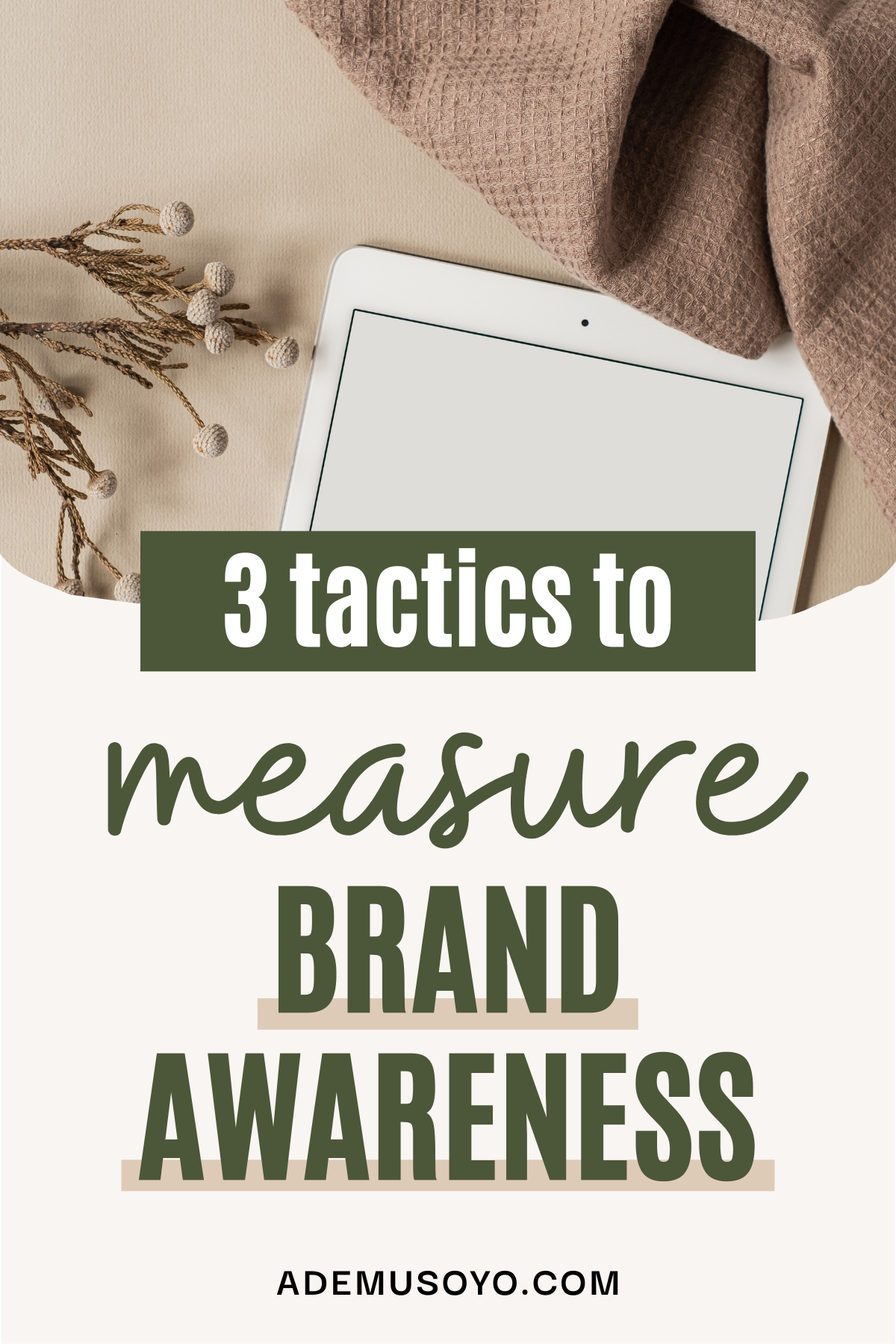 Long-form, SEO-driven content is worth investing in when it comes to building your brand awareness. This is because the content that you create on SEO channels has a longer shelf life, meaning people will be able to discover it for longer without you having to repost it. As you look to increase your brand awareness, I recommend that you invest in either blogging or YouTube as your next platform.
As you develop your brand strategy, it's important that you take the time to track and make adjustments when things don't feel like they are working. If you would like to learn more about how to revamp your content strategy so that it can increase your brand awareness, get in touch with me today to learn more.
‍