In order to establish trust and build a sense of community amongst your followers, it's important to develop your personal brand in the online space. Through this, you can build a sense of trust and commitment to your brand through your following and create loyal supporters who see the value in what you are offering and want to invest in it. If you'd like to know and understand how I continuously build brand authority through my five methods, keep reading.
Are you ready to take your career or business to the next level? With the right personal branding strategy, you can establish yourself as an authority in your industry and create a powerful brand presence. This ultimate guide will teach you everything you need to know about how to build brand authority fast!
5 Methods to Build Brand Authority
1. State Your Intentions
Before even jumping into creating content for your business, it's important that you gain an understanding of your mission and values and embody them. These form the foundational pieces within your business and determine whether your brand is strong and able to withstand the test of time. Before diving deeper, I suggest that you ask yourself the following questions and write them down somewhere you can refer back to them:
What is your "Why" for your business?
What is your mission?
What values are you embodying?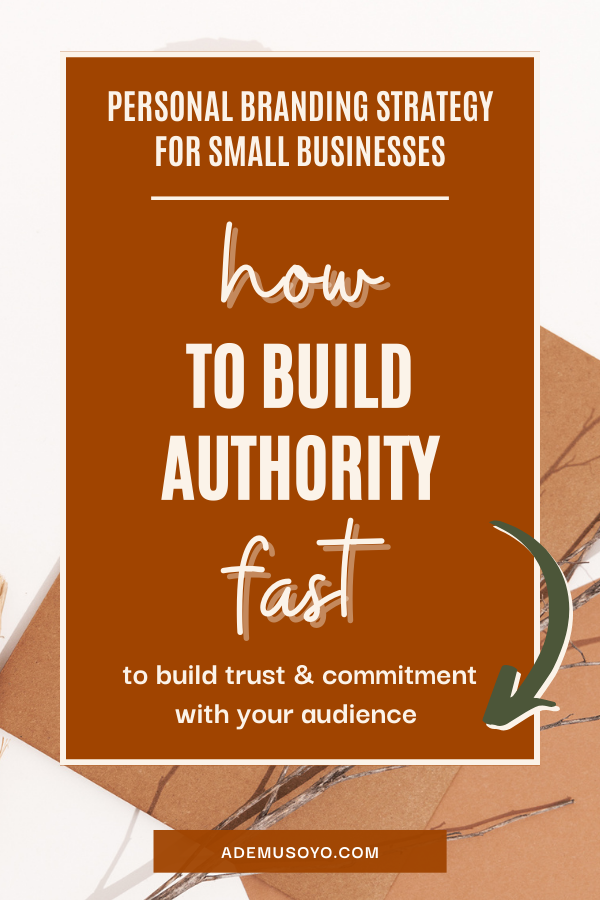 2. Create Consistent Quality Content on Social Media To Start Building Brand Authority
The key to developing brand authority is through creating content consistently across your social media platforms. This really is the driving factor in building authority and really gaining the trust of your online audience. However, the key is not in your consistency it is in the quality. This is why it's important to also become clear on your messaging by embodying what your mission and values are.
Alongside quality content, it is important that you include a call to action e..g inviting your audience to either join your email list, reply to a tweet, or drop you a message on Instagram. You always want to ensure that you are always taking people to the next stage of your journey.
3. Build an Email list
So you've attracted your audience, the next important step is to nurture them to further build your brand authority within your field. Your audience needs to be able to trust you and a great way to do this is to build your email list. There's been a lot of push on social media, where people are always telling you to build your email list. The reason is that your email list is the only thing that you really own outside of your website in the online space.
You want to keep pushing people so that while platforms keep changing or other algorithms keep changing, you have a steady stream of loyal people to nurture and continue to grow with them. A major thing with your email list is that you keep consistent so that your audience knows what they can expect from you. Carrying what your mission and your values are outside of social media into other forms of content such as your email list is also super important to solidify your brand messaging to find out more about brand messaging click here.
4. Focus on Long-Form SEO Content
Investing in long-form SEO-driven content, allows your expertise to sort of work on autopilot without you having to be there all the time. All that means is you get to double down within your zone of genius, do what you know how to do, and continue to grow your business in that way. So I highly recommend that you invest in either video or blogging to really grab those people who are searching for a solution to the problem that your brand solves that may not see you every single day on social media. It's a great way to position your brand or business in front of fresh eyes and let them know that you know what you're talking about.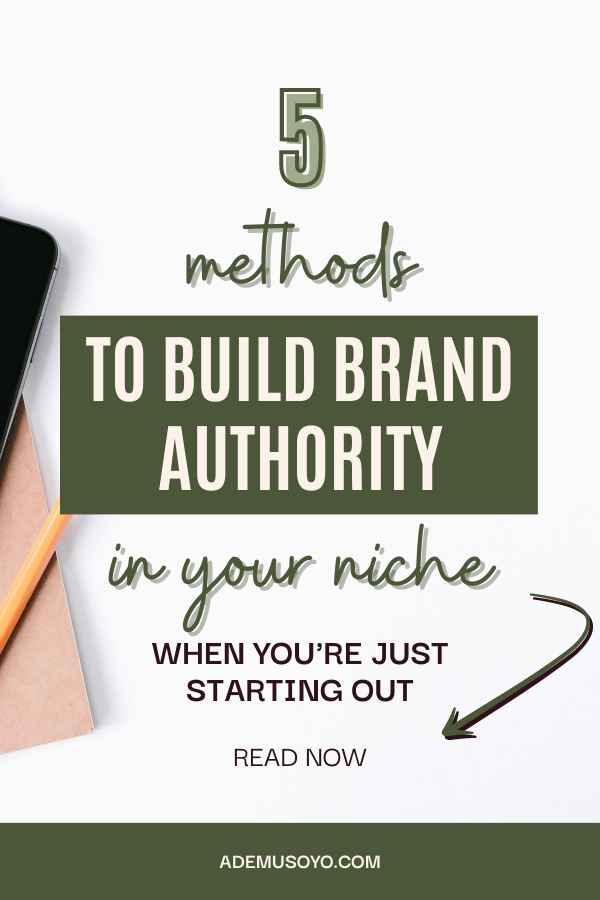 5. Repurpose your content
The next thing that you want to focus on when building your brand authority in the online space is repurposing your content. At the end of the day, you need to work smarter and not harder. It's not always about coming up with brand new ideas all the time, it's really about creating a set of ideas and continuing to repurpose, repackage, and revamp them so that people can know that you're good at what it is that you're talking about, and what exactly you want to be known for.
Those archives you have, definitely go back through them and take a look at that post from months ago. Those points are worth resurfacing and really embedding into your audience's mind. Why not talk about it from another angle or in a different format using another method? However, don't forget that the key to building authority is to have your content in alignment with your business goals and values so before repurposing any old content ensure that is still relevant.
Are you still feeling a little confused as to what you need in order to get your content to feel in alignment with your brand and your business? My Content assessment will give you exactly the tools and the resources that you need and highlight to you what you currently need to be focusing on when building your brand and creating content. Get in touch with me today.
‍