Struggling to find the perfect Christmas gift ideas for that entrepreneur in your life this year? You'll know that small business owners and entrepreneurs come with many challenges so every little helps. Finding an intentional Christmas present for them can make a wealth of difference in both their businesses and personal lives. Gifting them with items that can be used day to day as well as serve a great purpose are ones that will not go unnoticed and I've got you covered! Keep reading to find out more!
Books
The world's greatest entrepreneurs all have a common thread, they've made reading a daily habit. Books are a plethora of information and viewpoints that can help entrepreneurs better prepare for the business world and achieve greater success. Wondering what books would be a great Christmas present? Here are some Christmas gift ideas below:
This book provides a clear outline of the steps entrepreneurs can take to claim financial freedom and uncommon success in today's society. The author, John Lee Dumas, has interviewed many entrepreneurs through his successful podcast 'entrepreneurs on fire'. Through this, he has received a lot of knowledge from others in the process. In the end, this book provides entrepreneurs with a road map for staying committed to and realizing their goals.
The author, James Clear, outlines successful and practical strategies to habit building and breaking. Success lies in one's daily habits, so ensuring that one's daily actions are setting one up for success will massively impact the outcomes in their life. Atomic Habits will help and inspire motivation for any entrepreneur on a daily basis and help them to become the person required for their business to thrive.
The author, Donald Miller, basically offers a solution to the problems that many business owners encounter. It's the ability to explain what they do and how they might help, in a way that resonates with their audience.
The techniques described in this book teach business owners how to succeed with their messaging and to make it understandable to others by using story points. Miller also delves into the reasons why customers make certain decisions. This book is another gem for any entrepreneur or a small business owner.
To cut down on the costs of buying multiple books, you could also consider investing in a kindle for them. This way, they can read more for a lot less. Also, Kindles offer book suggestions, which may broaden readers' views and introduce them to works they might not have otherwise discovered.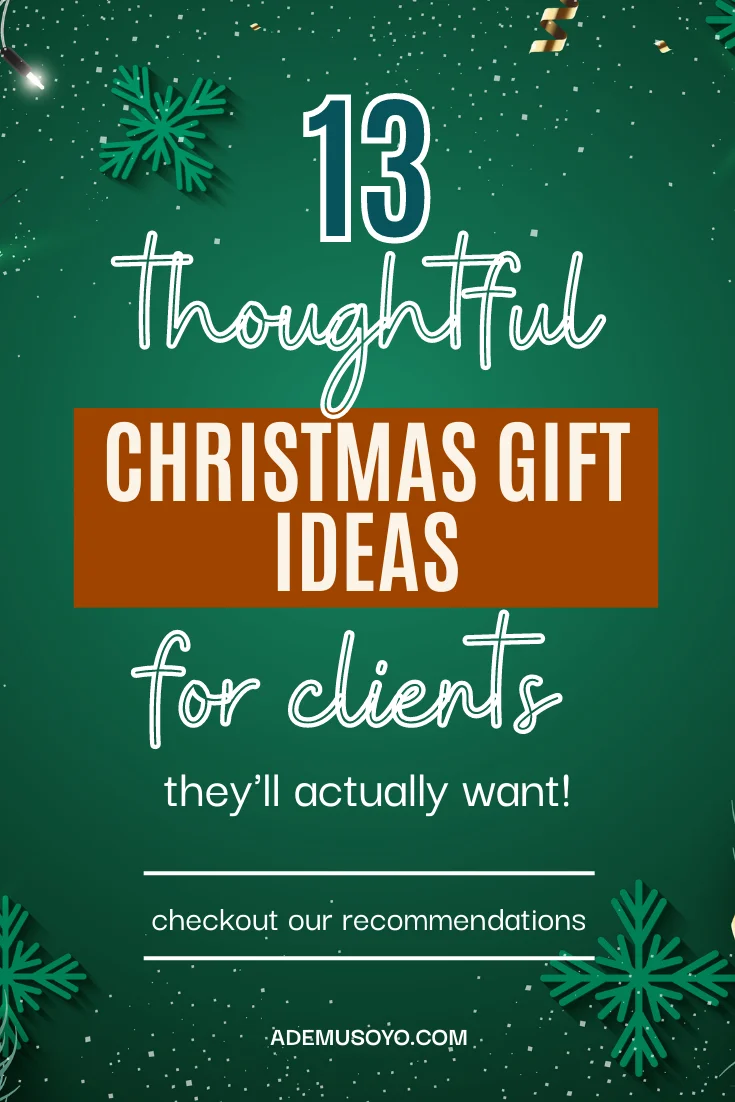 Office items & tools
From one small business owner to another, getting new office supplies makes the world of a difference especially when you're an entrepreneur. Here are some gift items that I recommend:
1. Planner
Small business owners and entrepreneurs can find their schedules getting very busy, so time management is key. Planners can help them to organize their schedules as well as ensure that they don't miss out on any important dates or tasks. This will enable them to better organize their time and complete work in advance to avoid unnecessary burnout.
2. Standing desk
Convertible desks are a great way for entrepreneurs that work from home and often find themselves sitting at their desks for the majority of the day. There are multiple health benefits but in addition to this, they are also proven to help boost focus and creativity. Not to mention, it provides a great solution to increasing blood circulation while working but can never beat a walk or alternative forms of exercise.
3. Tripods
The digital age is expanding and the popularity of video content is increasing. With that being said, having the right equipment when filming videos is essential, it's important that the footage is clear, at a good angle, and at the right height. Therefore, investing in a tripod for an entrepreneur could be really handy.
4. Ring light
Alongside the setup, the right lighting is essential to the quality of videos and pictures. Ones that are simple and easy to set up, while offering control settings are a great way to help enhance video quality without much hassle.
5. A whiteboard
If that entrepreneur in your life is a visual person, a whiteboard could really make a difference in your workspace. It's the perfect place for them to run in their creative zone during brainstorming sessions, or even plan out their week and craft their to-do lists.
6. Coffee Machines
Additionally, coffee makers are an efficient way to get a quick and needed boost, especially in the mornings. These Christmas gift ideas would certainly not go unnoticed as a fresh cup of tea or coffee in the morning with little time wasted is definitely a treat. Not only does a cup of coffee or tea help boost productivity, but it also boosts moods and creates better atmospheres.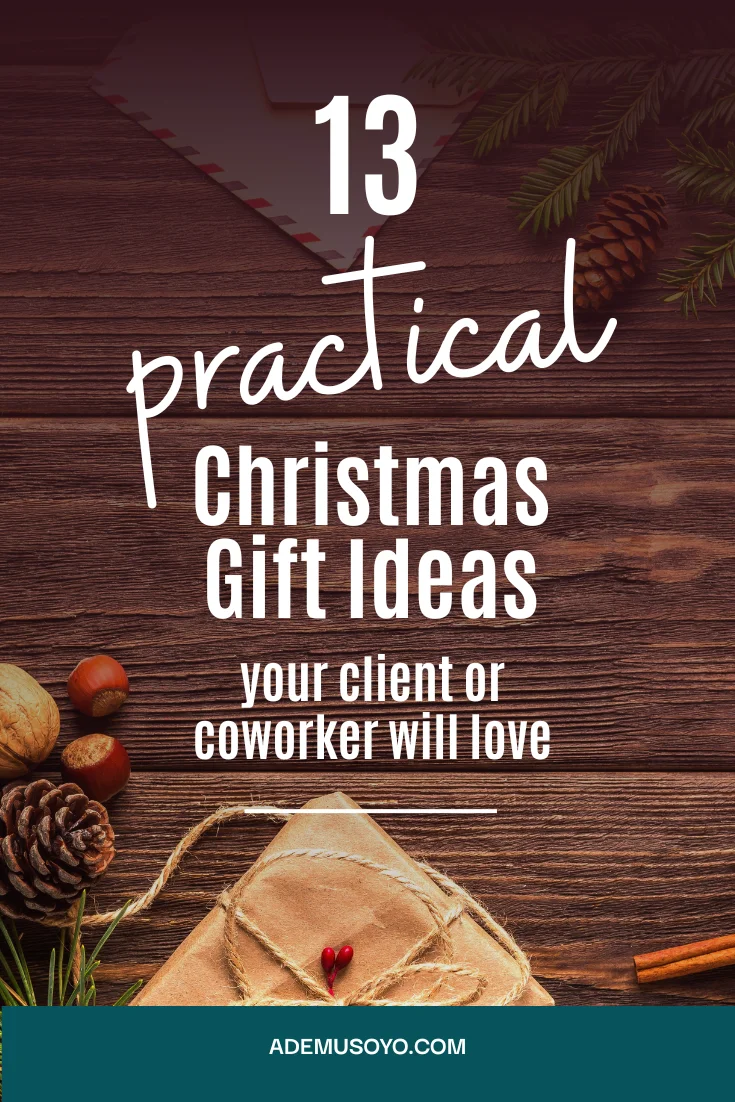 We work hard and we also deserve the time to relax. Here are some perfect Christmas gift ideas that will help you and your clients relax and unwind after a long day:
1. Self-Care Kits
Alongside day-to-day work, it's important that small business owners and entrepreneurs give themselves time to relax and rejuvenate. Care packages are a great way to encourage and remind them to take time out for themselves. Fill them up with anything relaxing such as bath bombs, candles, face masks, body scrubs, natural oils, or whatever you can think of, and tailor it to them.
2. Oil diffusers
Diffusers are a great way to relax and unwind the mind but can alternatively enhance blood circulation, therefore impacting focus and concentration depending on the oils used. They are a great way for entrepreneurs to soak up the health and skin benefits whether they are at work or away from the desk. Some popular oils to pair with a diffuser include:
Lemon
Lavender
Eucalyptus
Orange
Peppermint
3. Spa Day Passes
Another great way to treat that entrepreneur in your life is to further relax them with a spa day. Maybe it's a solo trip just for them or you could grab a couple so they could go with family or friends (entrepreneurship can feel quite lonely at times so this would be appreciated).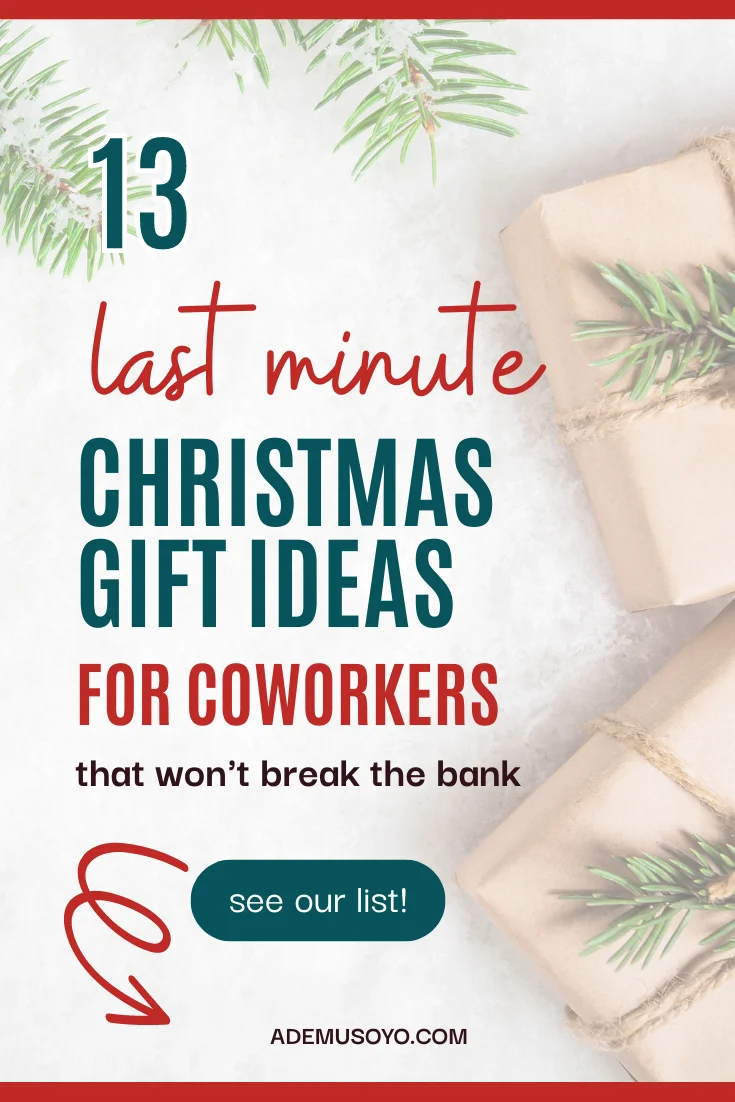 Courses and Softwares
Is there an area that they'd like to know more about? There are various places such as Udemy, Teachable, and Skillshare that sell courses that can help to further broaden their skill sets. Alternatively investing in a software subscription that can help make their business life easier such as project management systems, accounting software, and productivity tools can make all the difference.
Choosing the perfect Christmas gift for the entrepreneur in your life will put a smile on their faces this holiday season. Hopefully, this sparked some ideas and set you back on track. Want to read more blog posts? Click Here.