Hello fellow readers! I got a lot of feedback from my update in May and I decided that it would be great to start doing these every month. Think of these blog posts as a peek into what's going on in my mind. These blog posts serve as a space to really reflect as well as create intentions for the month to come. I hope you enjoy my June 2023 recap.
The theme for June 2023: Patience
I mentioned in my blog post last month, that the past few months were HECTIC. During the month of May, I remember telling myself, my friends, and my family that I just needed to get through May, and then everything will reveal itself accordingly. I was right but in the ways I didn't really anticipate. However, it ended up being exactly what I needed.
Life Update: Celebrating the Life and Love of My Friends
The ONE trip that I had for the month was to Miami to celebrate my friend's birthday. While I was so excited to be celebrating my friend's birthday, I was also looking forward to no more scheduled flights. If you know me, you know that I'm someone who is constantly on the go and is always traveling. However, travel was starting to burn me out. It was a harsh reality for me to come to terms with because travel used to give me a sense of joy but right now it's filled with a lot of dread and a bit of anxiety. I am confident that one day that won't be the case but for now, I'm looking forward to staying local.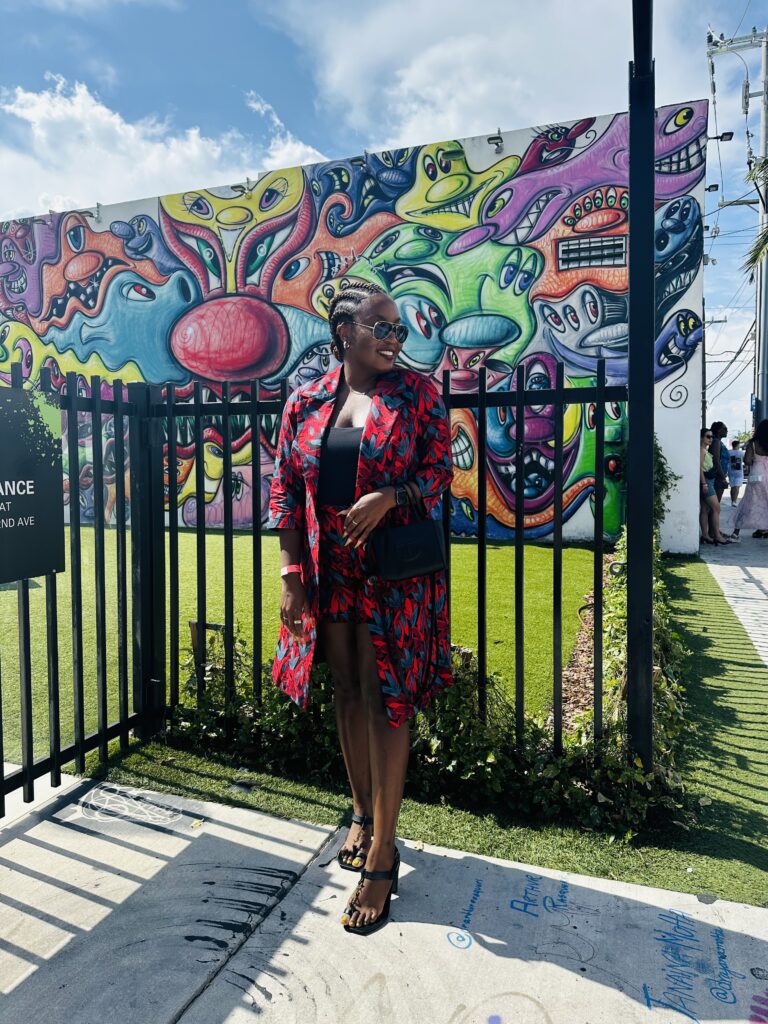 One of the things that I feel really fortunate about is my friendships and connections with my friends. I've gotten to be a part of some of the most amazing moments and milestones and it makes me feel really special to be included. One of the things that I've been thinking about a lot is how life is short. No matter how much time someone has on this earth, you're never going to feel like it's enough. Celebrating life is something that we shouldn't take for granted because you never know what took to get here. I look forward to many more celebrations and moments to really cherish the people I love. And to make sure that they know that they are loved.
Business Update: Back into the groove
I'm back to creating content again! It feels really good to be back and I love the content that I am creating. My plan right now when it comes to creating content is to create what I want to create. Keep track of the analytics to see what performs the best for the next 2 months and then we'll switch up the strategy as needed.
Coming back to creating content made me realize how much I enjoy it. It's something I really want to invest in getting good at. While it's not something that can replace my full-time income yet, it's something I want to nurture and see how it grows while making intentional steps forward.
As I ease back into the business, I'm really excited about my Notion Templates! My approach to creating Notion templates is that they should be functional but also useful. Watch out for some other templates that I'm currently building and coming up soon. I'm excited to share them with you. I hope you enjoy them all!
I also want to reframe the culture surrounding productivity. I feel like productivity is often linked to hustle culture. But I want productivity to be seen as a form of wellness. By setting yourself up with different routines and rituals, you're truly allowing yourself to move through life with a little bit more ease which can help you accomplish more. I'm excited to explore more of these topics and I can't wait to take you all along the way.
Career Update: New Job??
One of the most unexpected things that happened last month is that I no longer work at my previous place of employment. While the market is not favorable right now, I can honestly say that I am HAPPY. There's a lot more I could say on this and one day I may tell the full story. But for now, I can say that my mental health has significantly improved. I am in a better place emotionally, mentally, and physically.
While I've been on the job hunt, I've found positions and opportunities that are genuinely exciting to me. It's been great to leverage my network. I also have a new sense of excitement again for a career that I've been in for over a decade now. Despite the uncertainty, I feel renewed and I'm looking forward to what's next.
Looking Forward: What's next?
To be honest, I'm not really sure what's next. And to be even more honest, I'm actually okay with that. I'm looking for opportunities in all areas of my life that excite me, allow me to grow, and make me feel at ease. At this point, I'm relying on my faith and the work that I put in alongside it to take me to the next level.
I also want to help you do the same! We're halfway through the year and now is as great a time as any to see goals and develop systems and routines around them. If that sounds like something you're interested in, I invite you to apply to work with me.