Hello friends. If you've been here before, I know, it's been a while. If you're new here, welcome, and thank you for reading. For my loyal readers, I am thrilled to unveil a whole new look and branding that I am really excited to debut. After a content hiatus, my first blog post will provide a recap of recent activities and future plans. Plus I'm excited to share my new Notion services and Notion templates for small businesses!
Word of the Year: Ease
2022 was such a hard year for me. My job as a software engineer really burned me out, which forced me to look for a new job, which also drained me. By November, I was starting to feel a little refreshed. In December, I reflected on the past year and devised plans for improvement.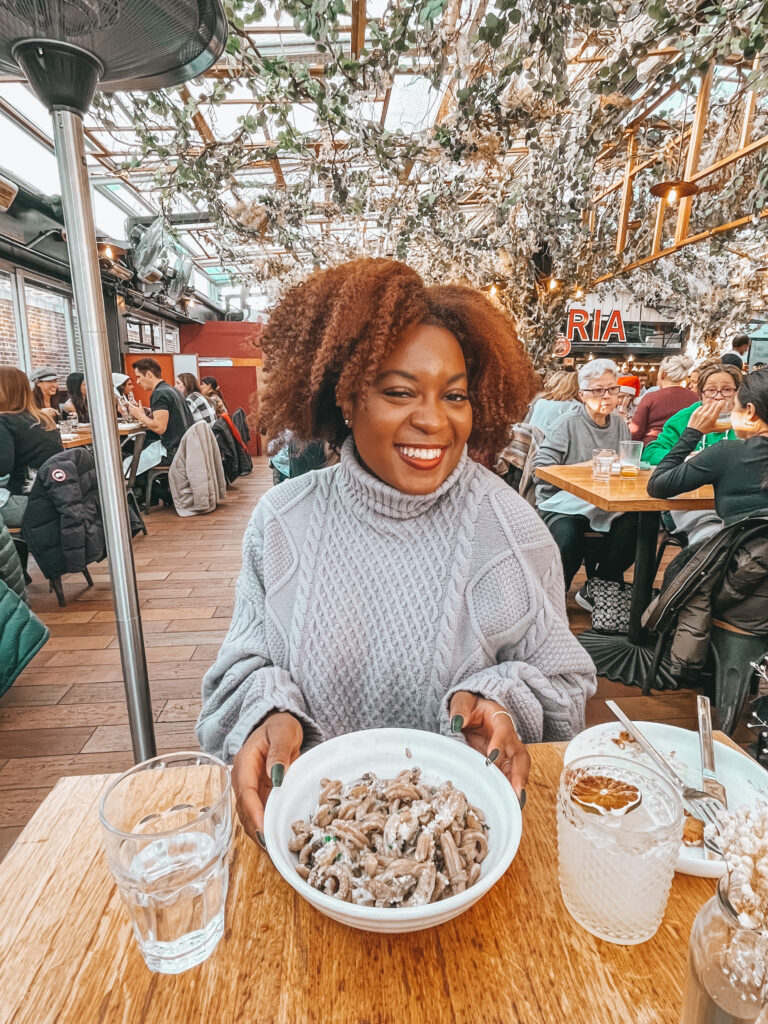 It was then that the word(s) of the year came to me. In 2023, I wanted to choose ease – ease in my relationships, career, and business. I was committed to embracing a path that felt aligned and fulfilling. I ended 2022 feeling hopeful and excited for the year to come.
January: Heading back home
In January, I started the year in Nigeria. For those who don't know, I am Nigerian and the majority family still lives there. The reason for this trip was to celebrate my grandmother's 90th birthday. I hadn't seen her since 2018 because of the pandemic. And it had been nearly ten years since I had visited Nigeria. While I love to travel, most of the trips that I go to I never feel fully excited about. However, for this trip, I was literally counting the days and had my bags ready EARLY. Reuniting with my grandmothers and other family members was an incredible experience that I'll forever cherish.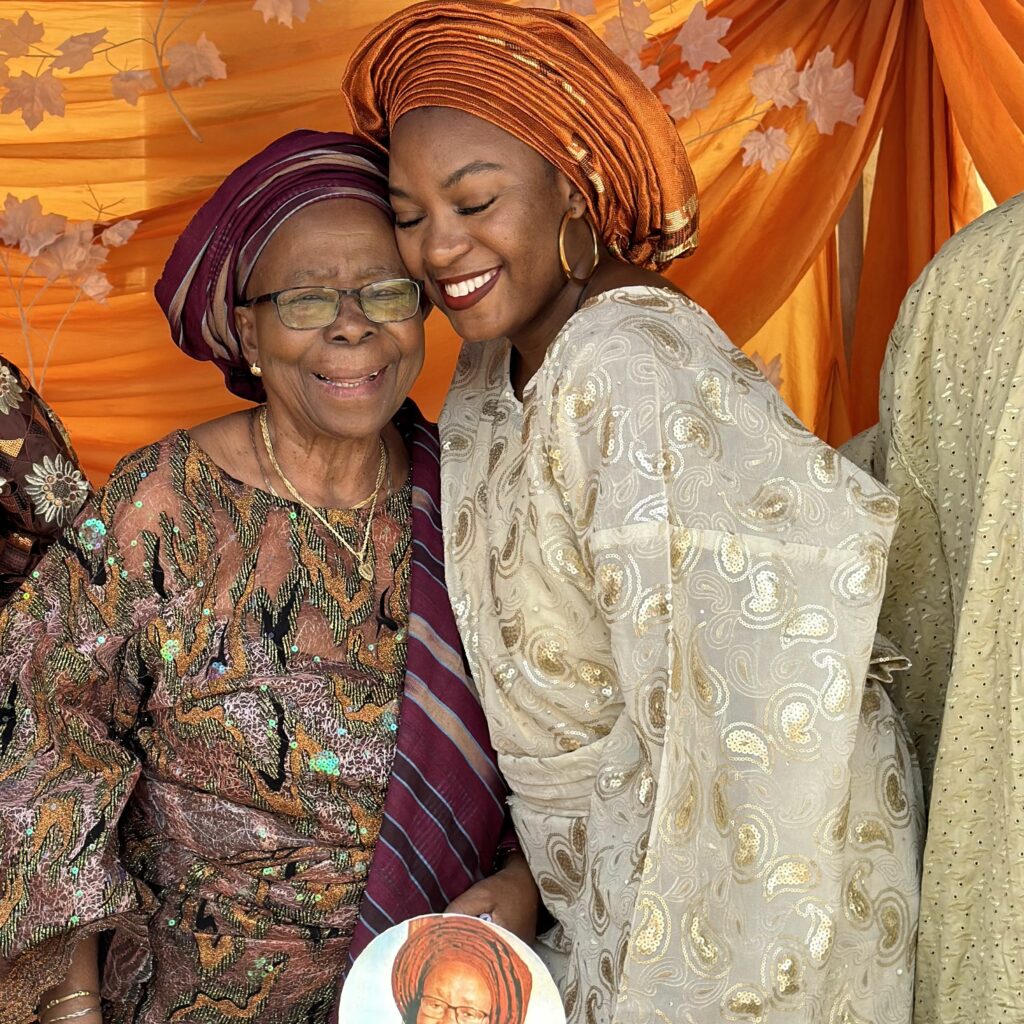 February: Celebrating My Birthday
February was my birthday month! After initiating a birthday party tradition last year, I've chosen to host another one this year! It was such an amazing turnout where I had all of my closest girlfriends in town to celebrate with. If you've always wondered whether or not you want to throw a party for your birthday I HIGHLY recommend it. It's the perfect way to get together with loved ones without the hassle of planning a trip, which creates a relaxing environment for everyone.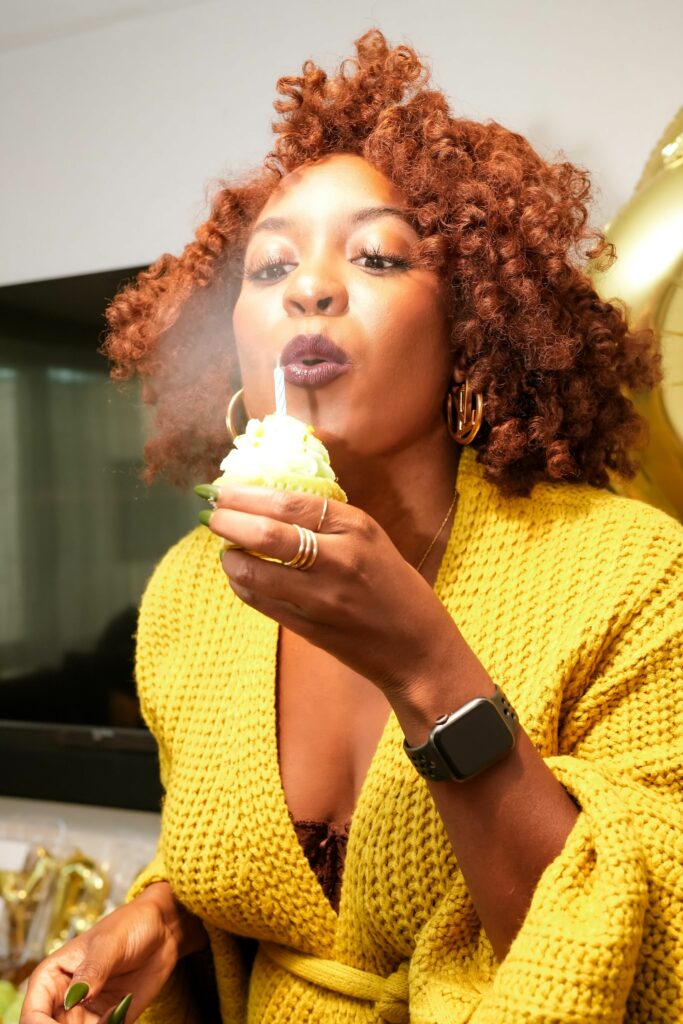 This year, I wanted to do something different. I'm nearing the end of my twenties and I wanted to make sure that I look towards the next decade. The day prior to my birthday, I wrote a letter to myself. I'm so eager to read it next year and see my accomplishments!
On my actual birthday, I took it very easy. I had my eyelashes done, went shopping, exercised, and had dinner with close friends in New York City. Throughout the day, I felt so loved by all and I looked forward to carrying that feeling into the weekend.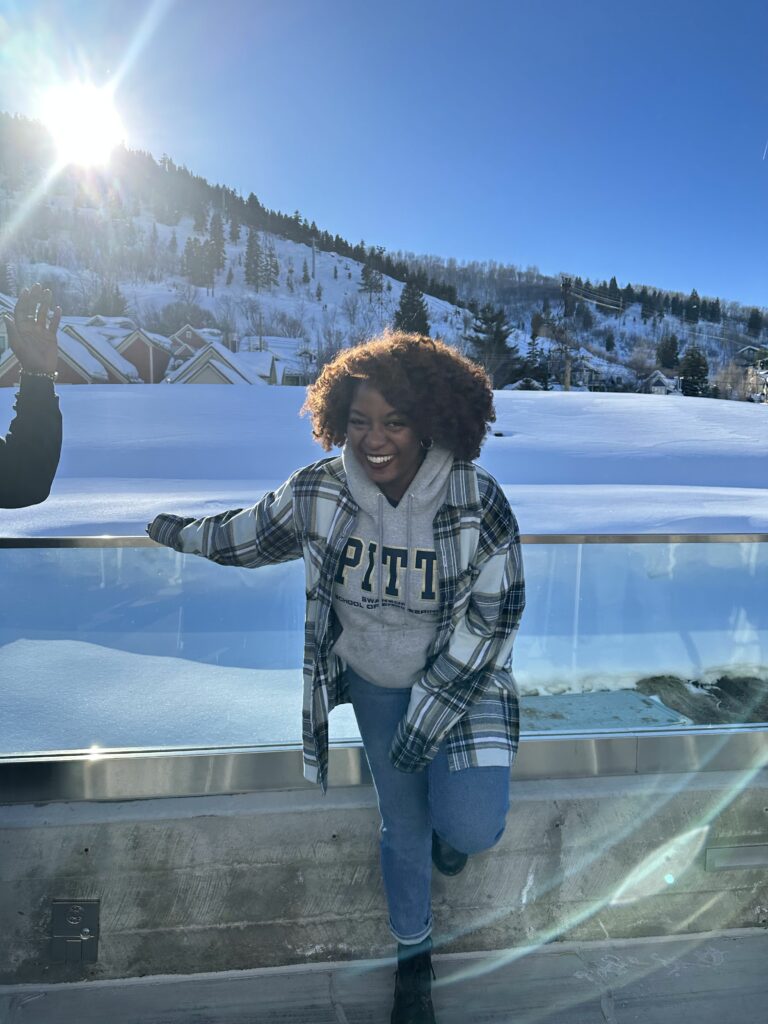 The next day, I flew to Utah for a Ski trip. I hadn't been skiing since I was 16 years old, so my friend's invitation was the perfect opportunity for me to step outside of my comfort zone to meet new people and create new connections. During my trip, I met some amazing people. I also got the chance to reconnect with old friends, and really fell in love with skiing!
Next year, I plan to organize a ski trip to continue pursuing this amazing hobby. Sadly, as my birthday week ended, I received the devastating news of my beloved grandmother's sudden passing. The one with whom I celebrated her 90th birthday.
March + April: Dealing With Grief
These next couple of months were honestly such a blur but I was also very present at the same time. I found myself faced with the challenge of navigating life when all I wanted was for the world to pause and give me some time. My weeks were filled with travel for work, prior commitments, as well as different funeral arrangements.
I experienced many difficulties balancing my 9–5 job with client work, though I did my best, and while some offered to understand, not everyone was gracious. I also experienced a rollercoaster of emotions—hurt, frustration, anger, and sadness. It felt like all my progress had crumbled, leaving me with the daunting task of rebuilding. Frankly, I felt hopeless and questioned my purpose.
Amidst all this, I constantly reminded myself to stay true to who I am and in tune with where I am at. I stepped back from creating online content because I wasn't in a position to create content that I REALLY WANTED. I knew I wasn't really happy, so pretending to be happy didn't feel right. It wouldn't be fair to you as my audience and to me as the creator. With the shift in focus from showing up online, I committed to doing my best to show up in person. Which I did! I wasn't always the happiest, but I was always open and honest with the people in my life. People who checked in, and those who asked me how I was doing. They held space for me to talk, vent, and cry as I tried to figure out what this new normal looked like.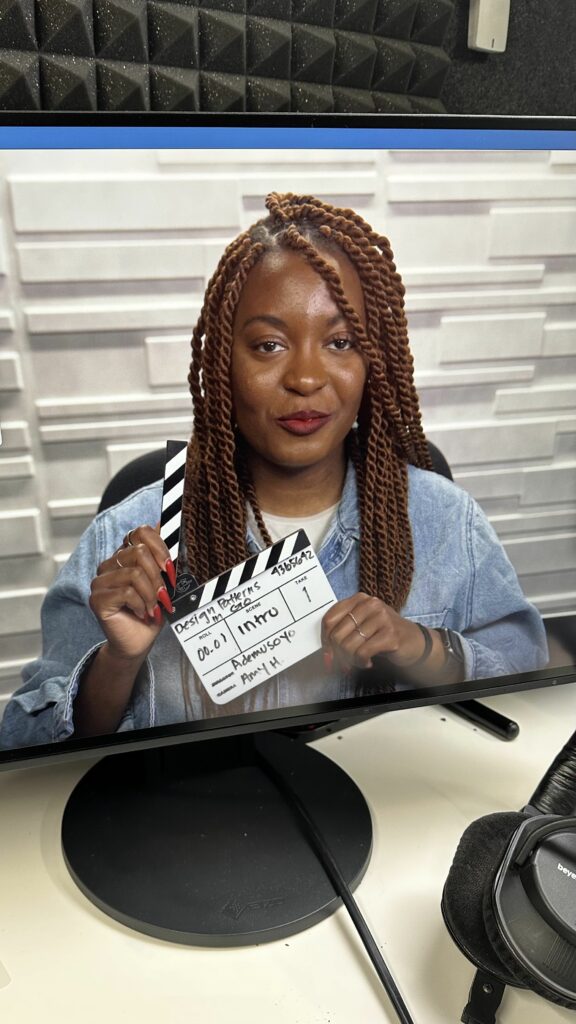 These months weren't entirely horrible, in my opinion. I celebrated a friend's birthday in Miami, and completed the recording for my new LinkedIn Learning course. I was also asked to do another one which is going to come out sometime this summer! I'm aware that this period is a time of mixed blessings and challenges. With faith, I believe I can navigate them, finding beauty amid chaos, staying authentic, and safeguarding my emotional and mental well-being.
Looking Forward
As I'm writing this blog post, I have just come back from Nigeria for the funeral, and the next few weeks are going to be really hectic. I'll be going to a celebrating a friend's birthday, traveling for a bachelorette party, and going to a friend's wedding. To be able to be a part of celebrating different milestones that your friends are going through is so special to me and something that I truly cherish. I can't wait for the fun and while I know there will be times where I'm just in my feelings, I'm okay with the duality.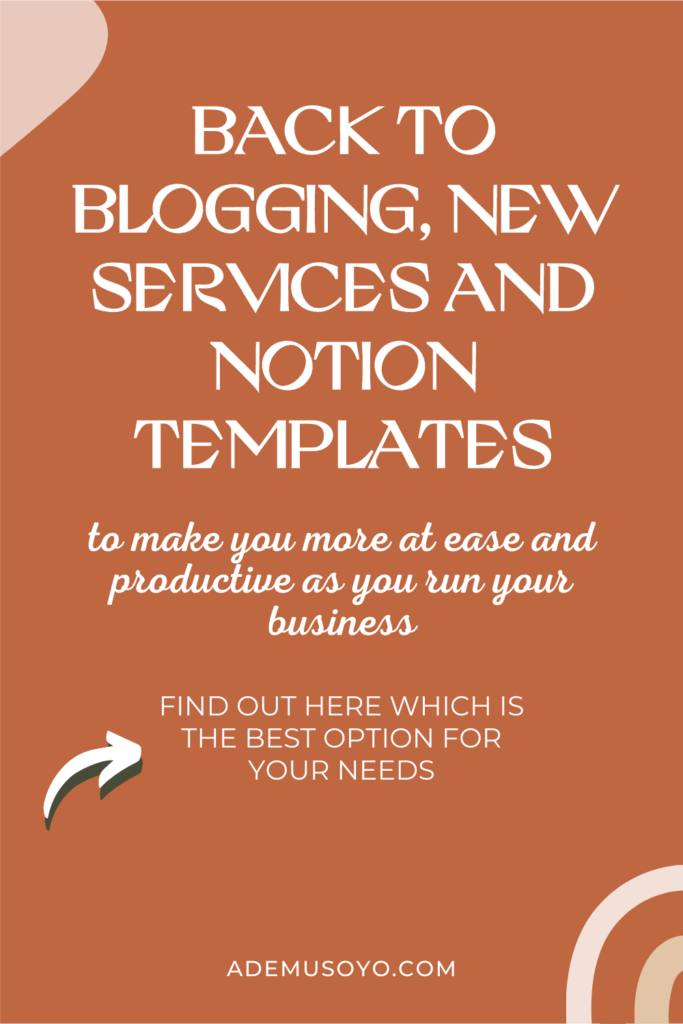 Creating Content: Productivity, Notion Tips & Notion Templates
I'm also getting back to creating content. Although I haven't been posting on my blog and on social media, I have been posting on my YouTube channel where you can get my insights on all things Notion (Notion tips, Notion templates, Notion planner, etc.) and productivity. I'll be back to blogging and posting social media, definitely at a reduced schedule, but the goal is to get back to being consistent and creating content that I am excited to see. Be sure to subscribe to my YouTube channel and follow me on Instagram, TikTok, and Pinterest so you'll know when I post again!
In my blog posts going forward, the focus will be all things productivity as it pertains to life, your career, and any other endeavors you may have. This was a decision I had made at the end of last year, however, after these past 5 months that I've had, I realize that the decision was definitely the right one. My mission is to help ambitious multi-passionate women get more time, life, and energy out of each day and I want my blog to be a resource for you. However, I want to make sure that while I educate based on the research and information that I find, I also share my perspective.
While this blog post is definitely one of my longer blog posts, it has been the most fun and genuine to write because it comes from ME. This means that while I will be sharing productivity tips, I will let you know my personal take and ways that you may be able to apply it to your life. I want it to feel more personal and I hope that you feel like you can hear my voice as if I was right there on a FaceTime call with you giving you advice.
Business: Notion Consulting Services and Notion Templates
If what I share about productivity and Notion excites you, and you want a more personalized look at your life and how you can find more energy, I invite you to apply to work with me if you think we'd be a good fit. I offer Notion consulting as well as done-for-you (DFY) services to build you a Notion dashboard or a Notion workspace! Now is always the time to get better organized. I also sell Notion templates so head over to my Notion Templates Shop and get yours today!
Within my business, I really want to prioritize my time and make sure that the projects I take on truly make me happy. My plan is to close out some of my freelance work, continue working on LinkedIn Learning courses, and serve you through my services or my Notion templates digital products! I'm really excited about the direction my business is taking and I hope that you come along for the ride.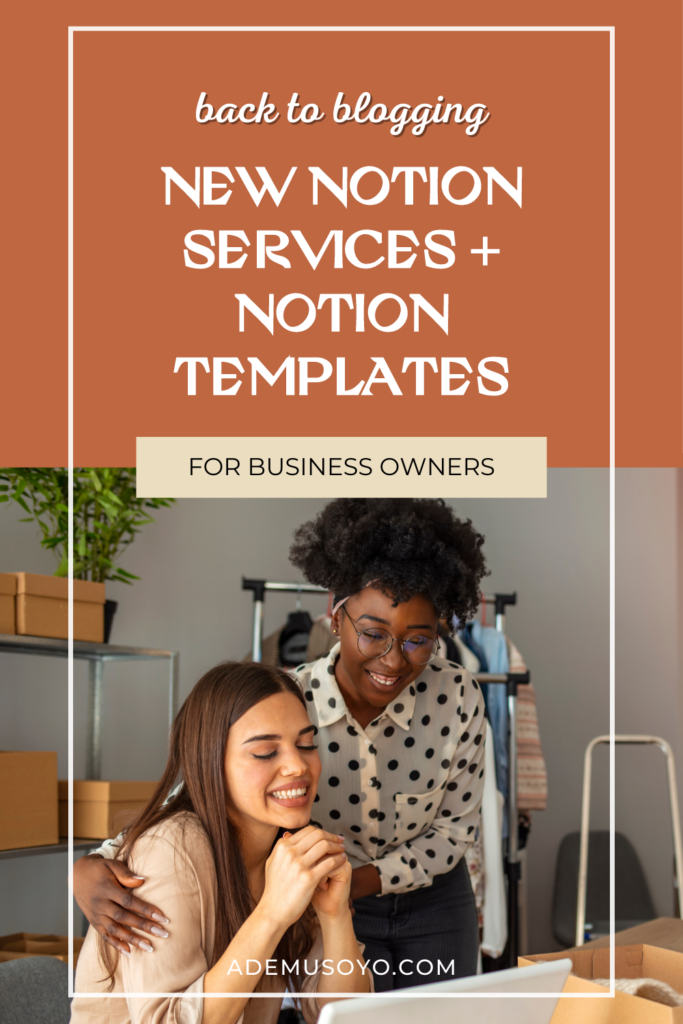 Career
Although my relationship with being a software engineer is complicated, it has allowed me to find fulfillment in other areas. I desire is to constantly develop myself as a Software Engineer, and although it can be disheartening at times, I genuinely feel like I belong in this field. I also anticipate relaunching my podcast, A Different Tech, alongside my friend. Moreover, I aim to create more LinkedIn content to share my perspectives, benefiting others and expanding my industry presence. I don't know what this looks like full-time, but I am taking it one step at a time.
These past few months have been really hard for me. Although there is a lot that I am looking forward to, the biggest thing I'm looking forward to is rest. I want to be at home getting back into figuring out a good routine and trying to better understand this new normal. I'm looking forward to enjoying the rooftops, day parties, and beach days mixing and mingling with my best friends, reconnecting with old ones, and meeting new people along the way. I'm getting back to choosing ease.