Having the right business tools ensures that you have the smoothest experience for both yourself and your clients. When you're avoiding new tools, you can use them to improve your workflows, send different types of information, and collaborate effectively. In this blog, Ademusoyo shares her favorite essential business tools for her business and must-haves for small business owners.
As a small business owner, you need the right tools and software to keep your business running smoothly. The appropriate tools may make all the difference in driving your business to the next level. Here are six essential business tools and applications for small business owners.
Later
Later is an essential business tool that I use to schedule all of my content for Instagram. Later allows you to auto-post images and single graphic posts, but it also sets reminders for you to post carousels, reels, or other videos on social media. I personally like Later for its beautiful analytics reports that allow me to get more details on how my posts are performing. You can try using Later with my referral link and we can both get an additional 10 extra videos. Try now.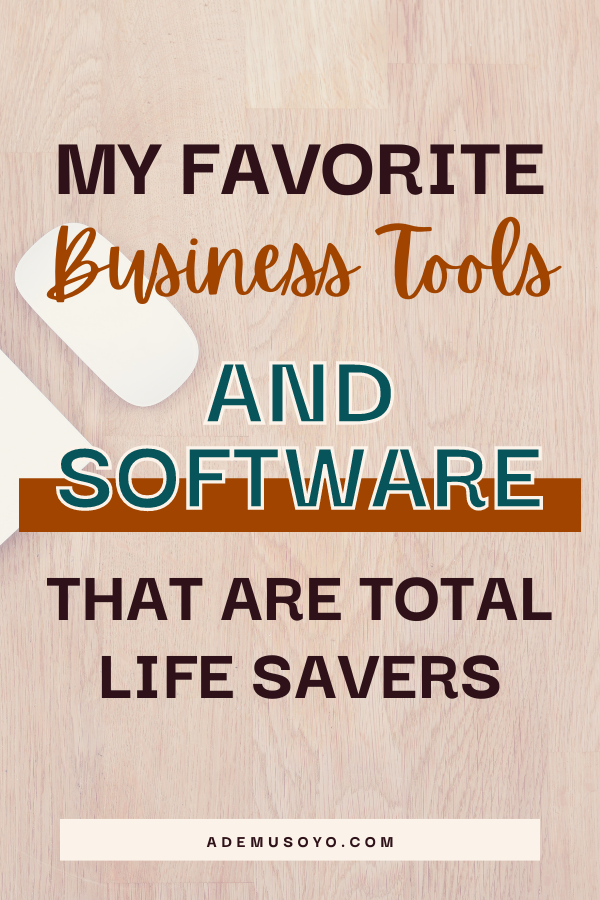 Airtable
Airtable is what houses all of my forms for my business! Airtable is sort of like an Excel spreadsheet but 20x more powerful! With Airtable, you're also able to perform different automation like sending tweets, adding Google calendar events, or even sending emails! Airtable is such a powerful business tool that you don't want to miss out on!
Dubsado
Dubsado is where I send contracts and invoices to my clients. Dubsado makes it so easy for you to get paid without having to chase everyone for payments. Dubsado also has a feature called workflows where you're able to automate the entire contract and invoice-sending process. The best thing about Dubsado is that it really integrates well with other software tools so I'm able to trigger different zaps to kickstart my workflows. Dubsado definitely saves you time.
Zapier
Zapier is hands down one of my FAVORITE tools. Zapier allows you to connect almost any apps that you've ever wanted to connect together. With Zapier, it takes away the need for you to code any of your own solutions and they empower you to make smarter decisions that will streamline a lot of your business flows. Some of my favorite zaps are Airtable to ConvertKit when people take my quiz!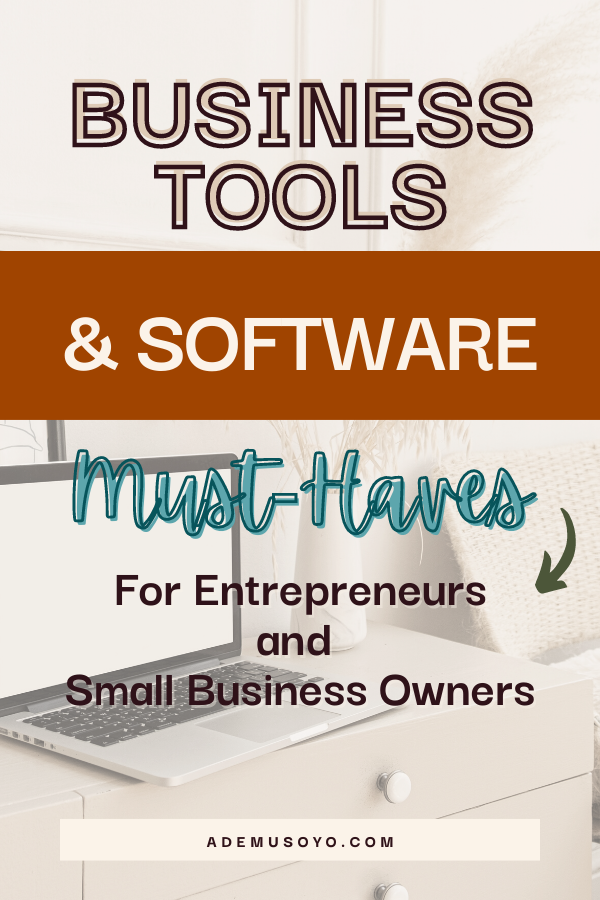 Loom
Loom is a great business tool to do screen recordings and also record content. When I onboard a new client, I usually will create a Loom Video walking them through the portal, and for my Notion templates, I walk people through it so they will know how to use it.
Notion
Notion is by far my favorite business tool! I use it for everything in my life and within my business (with my team members). With Notion, I'm able to manage my personal tasks, within my business, and at work. Because Notion provides you with a blank slate, you're able to better optimize your system so that it fits according to your needs and what makes sense for the way your mind works. You can learn how I organize my Notion workspace here using the PARA Method.
Now, if you're looking for Notion templates for business use, you can check some of them here. You may also download my FREE Notion planner template – Goal & Routine Tracker.
If you're ready to build out your Notion workspace, book a consult call and we can get started together. If you're ready to kickstart your business, apply to work with me 1:1.
‍