‍Although we should be prioritizing self-care all year round, I find that it's especially important to practice self-care during the holiday season. For us as entrepreneurs, having some time to rest during the holidays may sound easy, but a lot of times it can be insanely difficult especially if you feel that you've been neglecting other areas in your life. If you're interested in learning about how I plan on prioritizing self-care during the holiday season, here are my best self-care tips for the holidays.
Starting the day a little bit slower
During the non-holiday season, it can be so tempting to always be on the go and move quickly throughout the day. However, during this holiday season, I want to practice self-care and focus on moving a little bit slower.
Spending some more time in bed either reading a book, journaling or maybe even scrolling on social media for a little bit longer. The most important thing I want to do is that I'm taking my time getting up and starting the day moving my body as naturally as it pleases.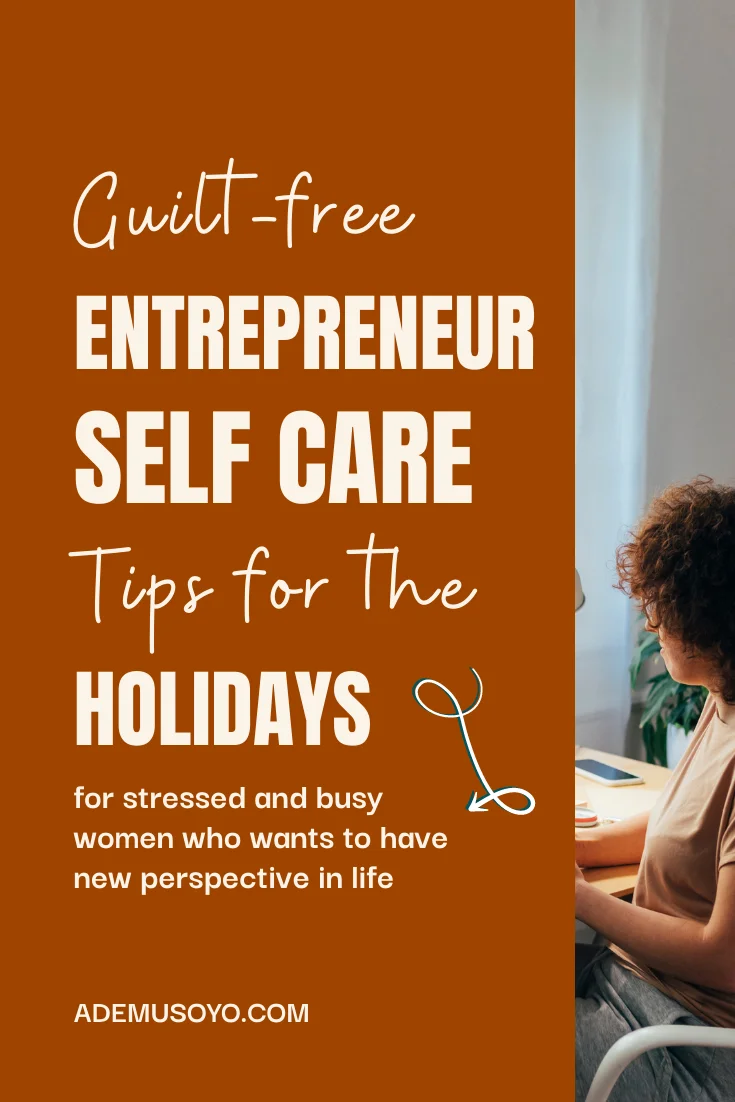 Taking a break from social media
As an entrepreneur, I spend a lot of my time on social media marketing and promoting my business. Where often times social media feels more like a job and less like something to do when I'm feeling bored. For me, taking a break from social media allows me to just unplug, unwind, and focus on what is going on in front of me.
Taking a break from social media removes my feelings that I HAVE to be doing anything other than taking a break and relaxing. Do yourself a favor, and log out of these apps so you can take the time to rest easy and focus on what's in front of you.
Reading more books
I LOVE reading (you can actually check out some of my favorite books here). Reading provides a great form of escapism and also allows you to gain more of a perspective in a more concentrated way, especially during the holiday season. Again, this is a great way to practice one of the best self-care tips this season!
If you're someone like me who is always staring at screens, getting some time away from screens can really do your mind and your eyes some good. If you have a never-ending stack of books, I highly encourage you to take the time now during the holidays to burn through as many books as you can. For me, I see reading as a form of relaxation and a way to learn new things that could maybe even help me with my business.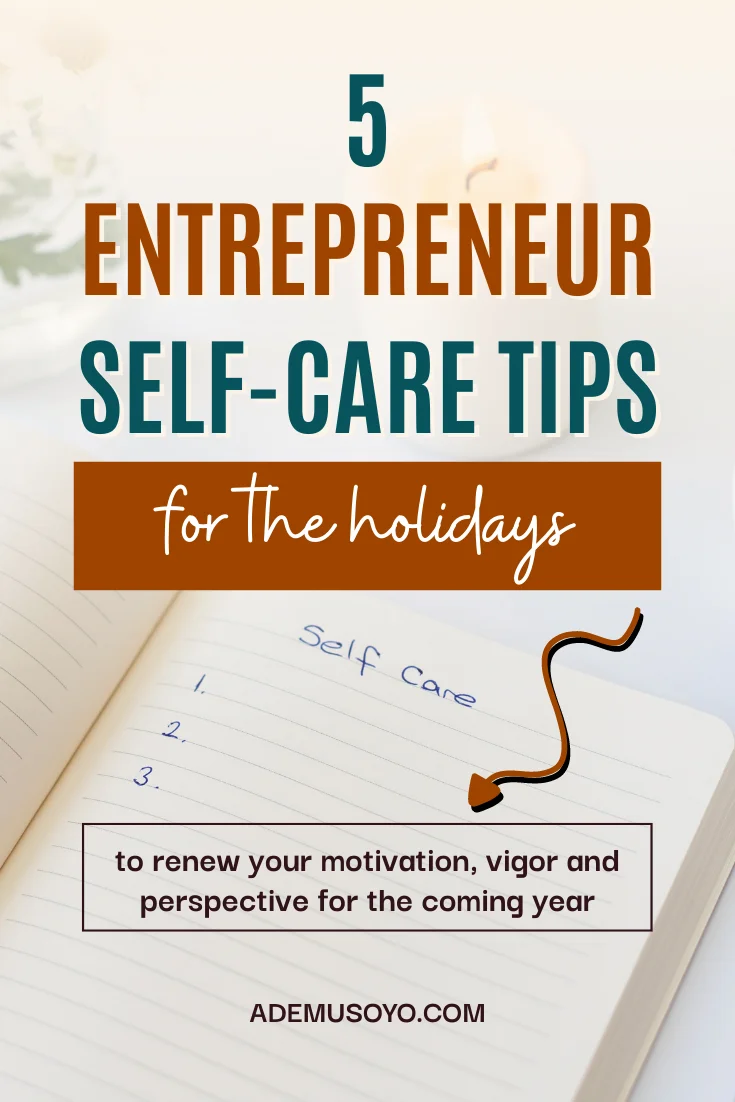 Digital clean-up
Just as you clean up your physical space, cleaning up your digital space is just as important. Take the time to delete and/or organize files, unsubscribe from emails, add new filters, clean up tags, or even tweak your workflows and workspaces.
Your mind will have a sense of peace knowing that you have cleaned up everything cleaned up and are ready for you when you come back to take action. I will put a disclaimer and say that this probably cannot be done in one sitting, but if you can spend a couple of hours every day going through some old stuff, you'll be ready in no time.
Setting new goals
Goal setting to me is the ultimate form of the best self-care tips. You're giving yourself something to look forward to and giving yourself the opportunity to create an action plan that will allow you to work towards the goals that you have set for the following year ahead! It's important that your goals are not only qualitative but also quantitative as well.
I think that the holiday season is the perfect opportunity for you to sit down and set goals because you'll be in a more relaxed state to think objectively and really start to plan and focus on what you are looking for in the year ahead. Once you're done planning out your upcoming year, you can start to get excited for what's to come and close out this year strong.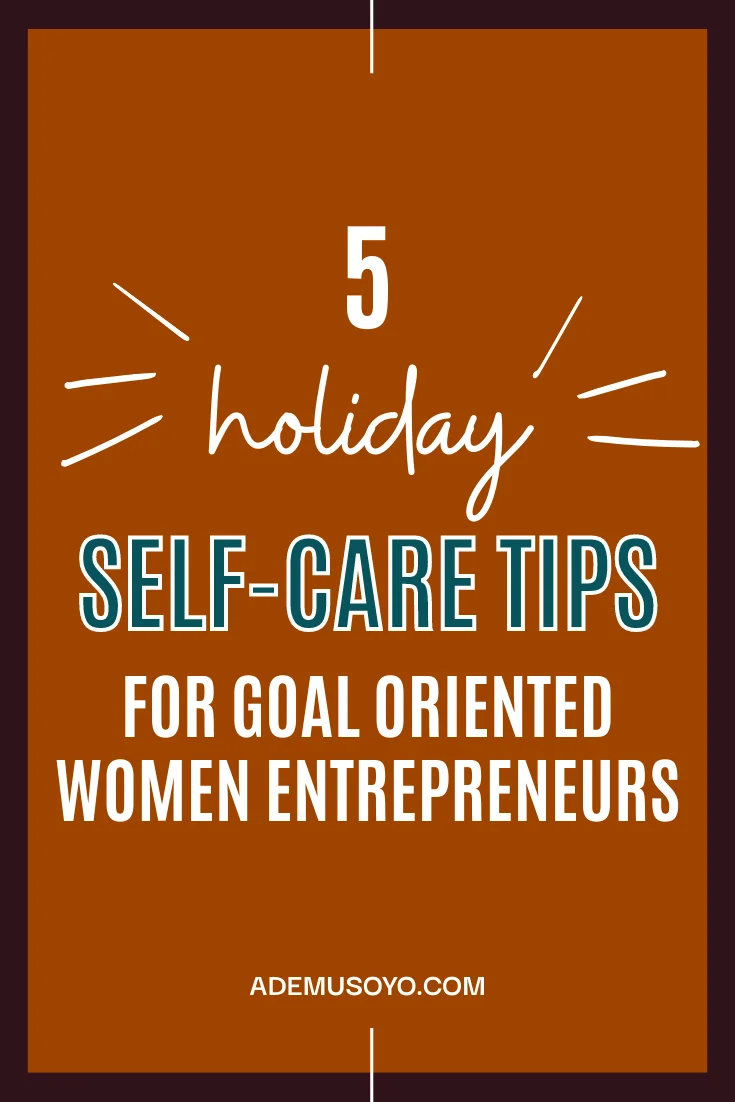 For me, the best self-care tips during the holidays aren't only just me doing nothing related to my business. It's a time for me to rest a little bit easier, make some changes, and make a game plan for what's to come. How are you planning on taking care of yourself during the holiday season? Be sure to follow me on Instagram or Twitter and let me know.