My favorite app that I have not stopped talking about is Notion! I really like Notion because it has helped me stay so productive both personally and professionally and I'm honestly telling anyone and everyone to use it! I've built so many different templates, dashboards, and trackers that Notion has really become my second brain. Here are 5 of my favorite Notion calendar templates that I've created and have boosted my productivity personally and professionally.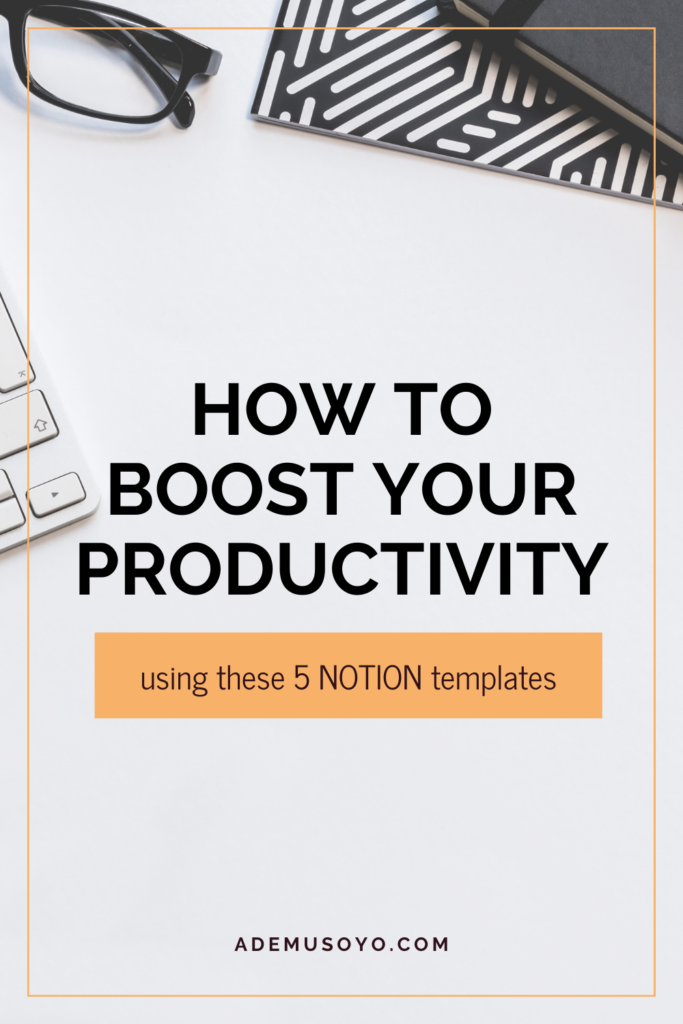 Task Manager Notion Calendar Template
I have a Task Manager Database that holds all my tasks that are associated with different projects. This has helped me stay super productive because I link this database in multiple places throughout my Notion workspace so I know what's going on or what I am trying to accomplish. I even add relational fields here so that it links to different projects which eventually roll into various focus areas. You may also check out this article from Toptal about Triggering Productive Behavior: Motivation Tips for Work for tips on how to stay productive, especially when
working remotely.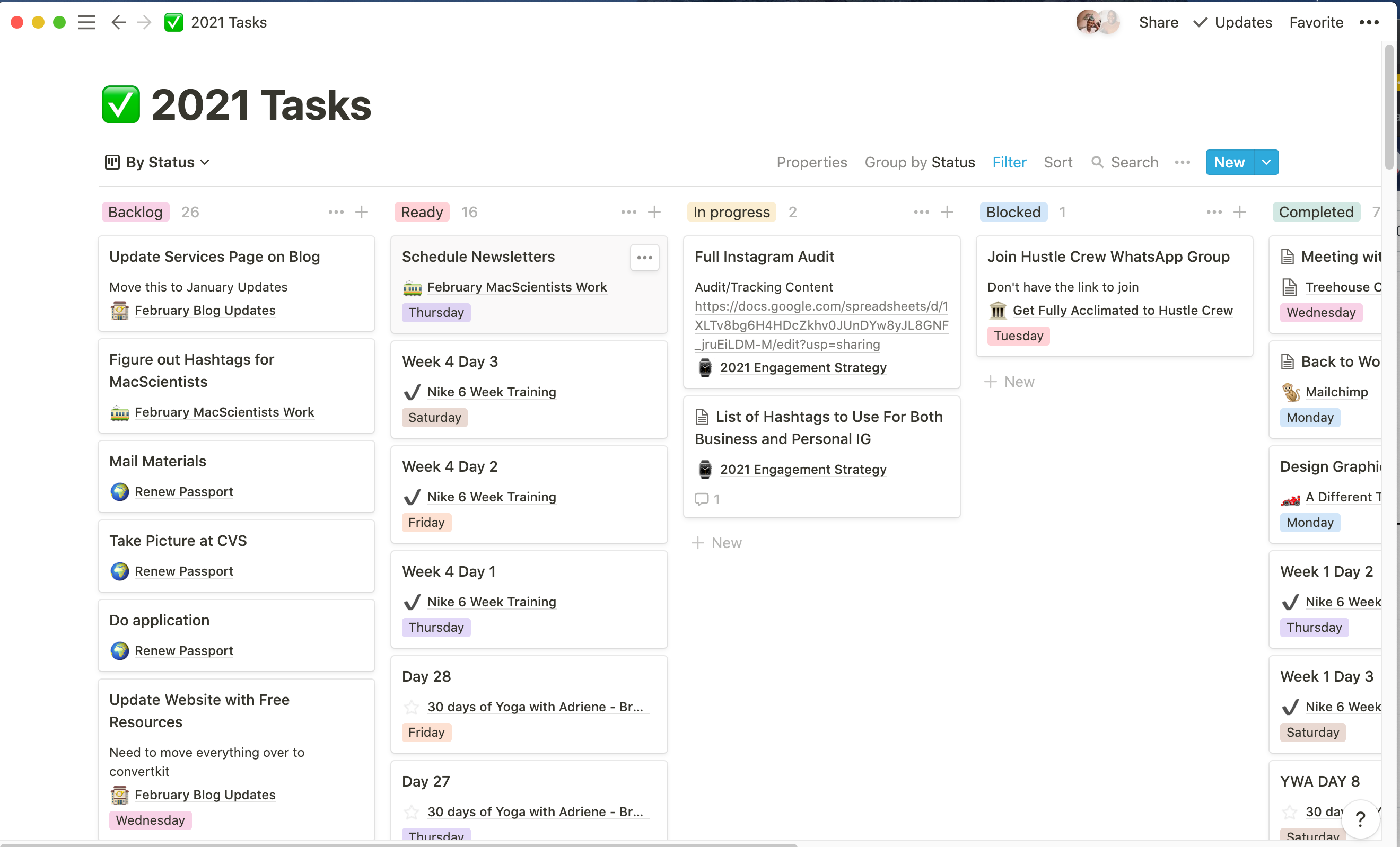 Plant Tracker Template
I'm a plant mom! I want to keep track of the health of my plants and using a regular plant-caring app wasn't really working for me so I decided to create my own on Notion! Each card keeps track of when I last watered, fertilized, or misted the plant and I've programmed reminders that let me know when it's time to do something next.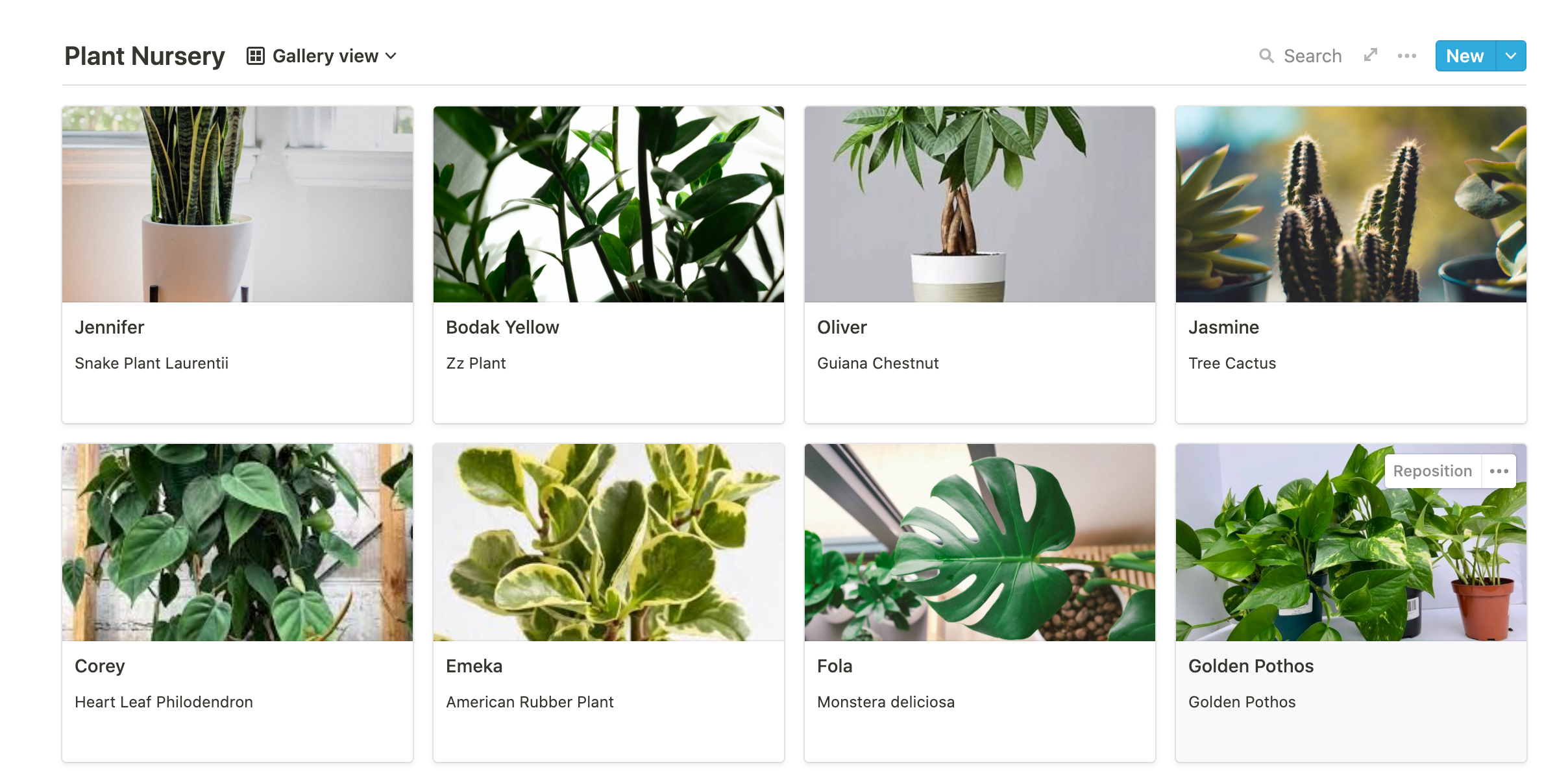 Head Quarters Notion Template
This HQ Dashboard is the newest addition to my Notion workspace! It's essentially a page that contains certain views of some of my dashboards that I need to engage with. On this page, I can see what content is being published, what plants need to be taken care of, who I need to talk to, and what I plan on doing during the week. This is definitely my most viewed notion page!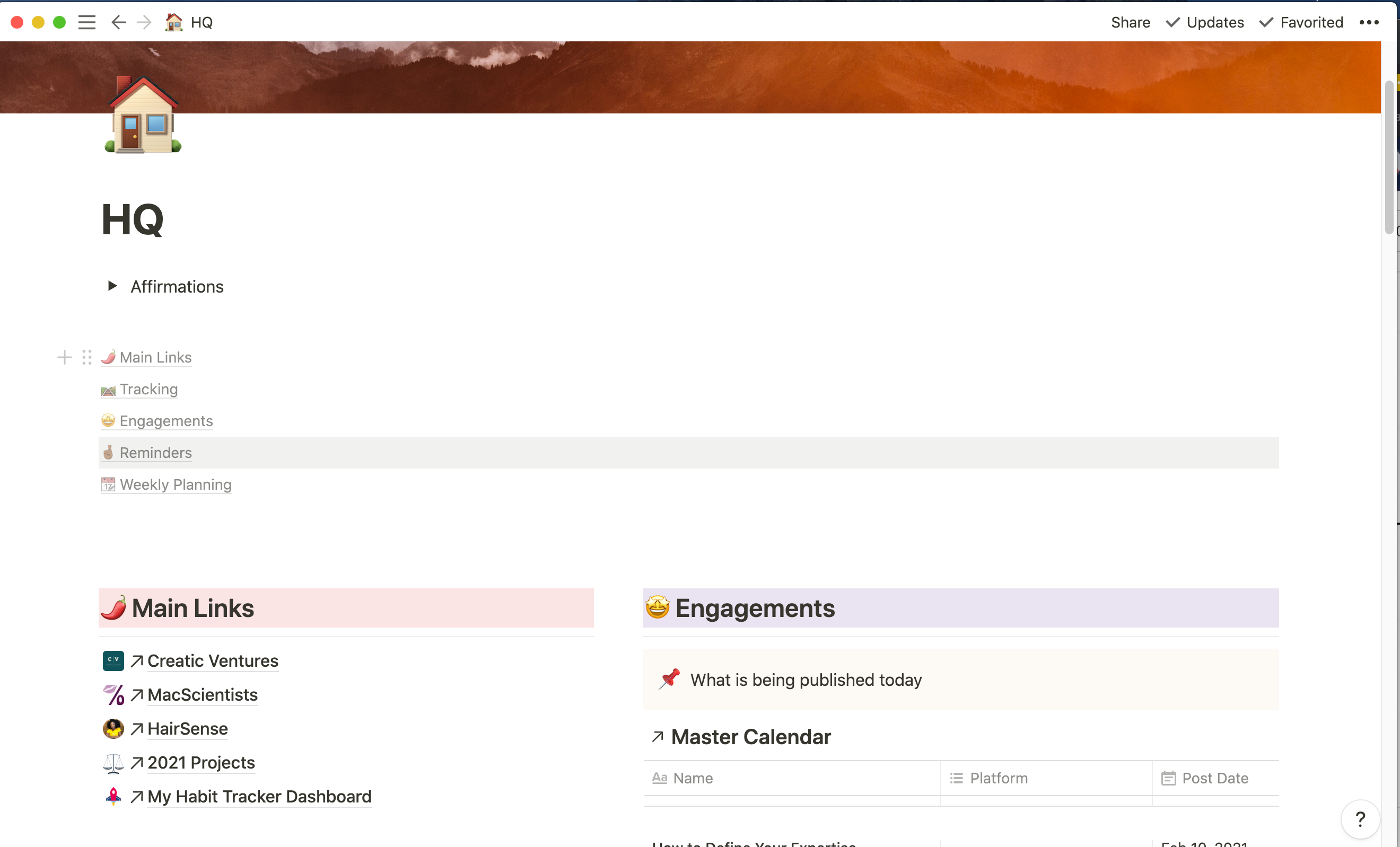 Aggregated Content Publishing Notion Calendar Template
As a multi-platform content creator, I use this Notion calendar template so that I can see what is being published and where. All of my content databases link to this database so I can quickly see the status of the content and figure out what content needs to be written.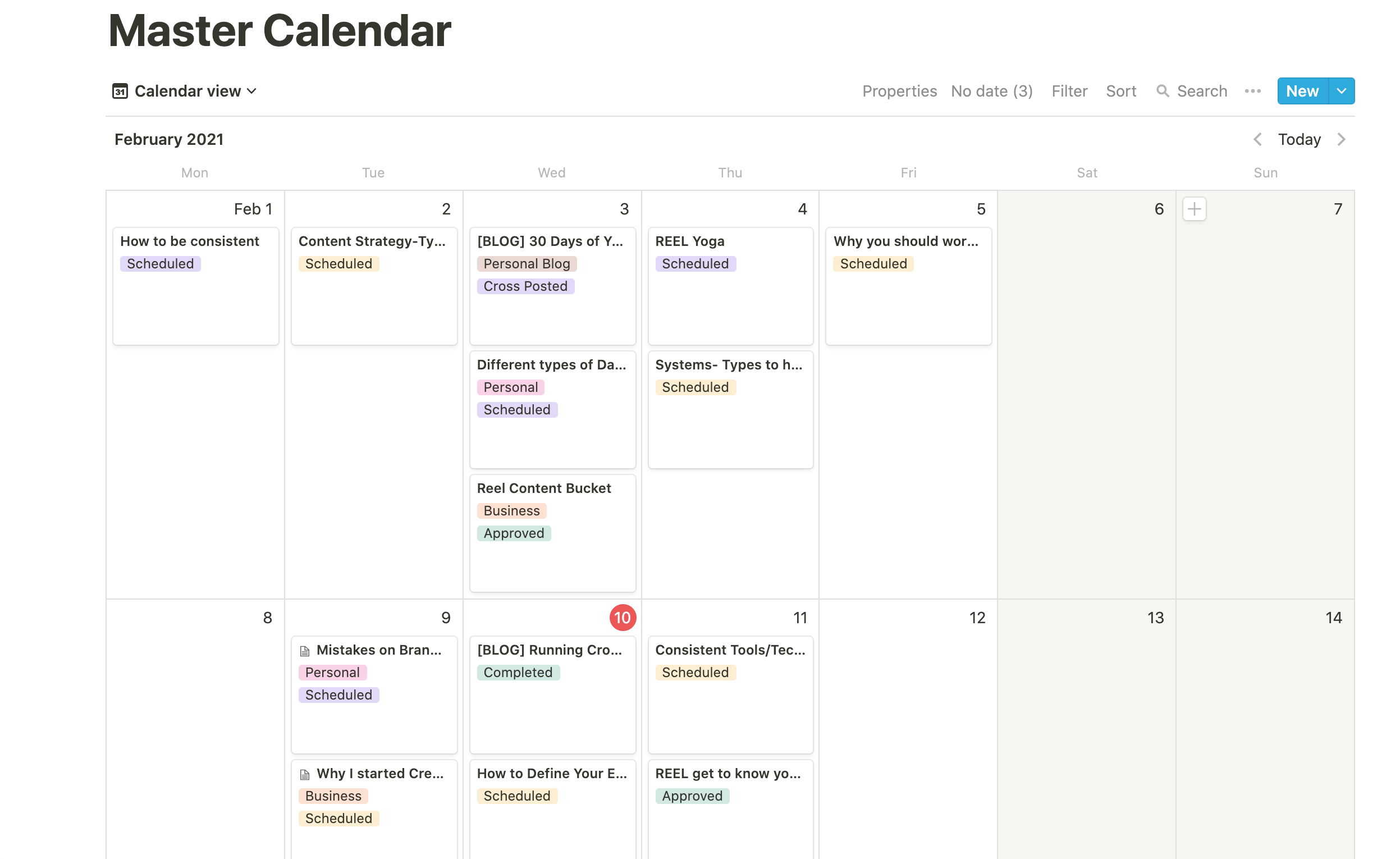 Instagram Content Planner Notion Template
My Instagram content calendar! I use this planner template to plan a month's worth of Instagram across two platforms in less than an hour! To build an effective Instagram content strategy, I use this template to figure out 3 things:
what type of content I'm going to create (reel, carousel, story, etc.)
the goal of the post
what is the expected result of this post will be
This template also helps me make sure that the posts that I plan for are evenly balanced.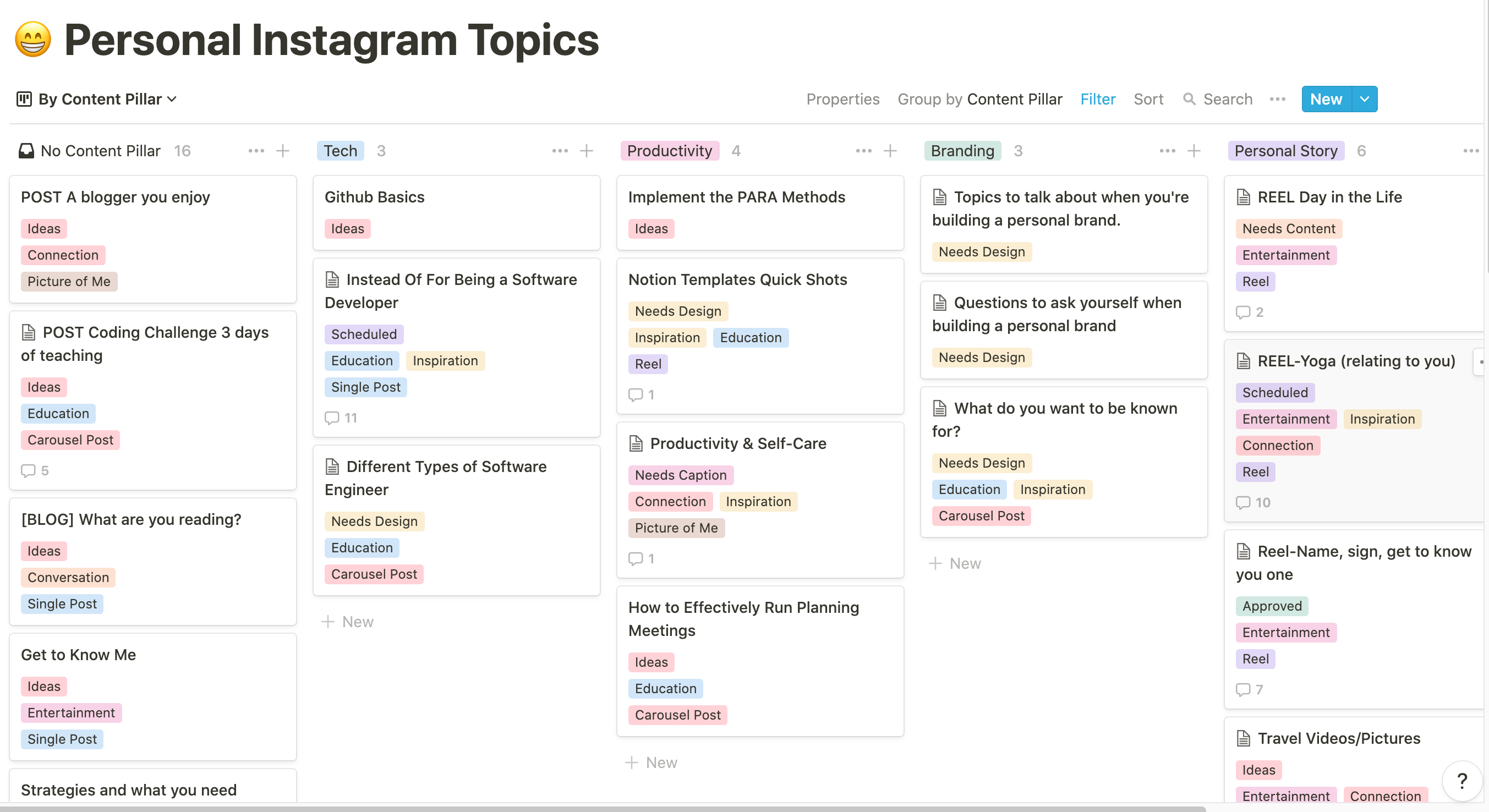 I hope that this blog post has inspired you to create your own Notion Templates for yourself. You can shop my notion calendar templates here and here.