Your brand is going to be how you craft and tell your story. But your content is going to be how you sell it, it's time for you to make sure that your brand messaging aligns with the content that you create. You may have a premium offer, but your dream clients don't know about it. In this video, we're going to be talking about some of the most common brand messaging mistakes that you might be making with your branding and what you can do in order to fix them.
Brand Messaging Mistake #1: You don't know your ideal audience
The number one brand messaging mistake that I see is that people don't know their ideal audience. You may feel like you want to talk to everyone or you want to have your content serve all ages and demographics, but the reality of it is your content can't do that, you don't want to be for everyone. You want to make sure that the people who are following along with your content feel that they're talking to you specifically.
Messaging Mistake #2: You aren't connecting to your audience
The next brand messaging mistake I'm seeing is that you're not really connecting to your audience on an emotional level. Your audience doesn't want to just see business business business all the time, they want to be able to peel back those layers and really connect with you as a person before they want to connect with you as a business owner or content creator. It's really important that you add a personal element to your brand so that you can really have them resonate and take action based on the content that you are trying to create.
Brand Messaging Mistake #3: You don't position your clients as the hero
A lot of people don't position their ideal clients as a hero in their own stories. A lot of people want to focus on what they can do, what they can offer, and what they can provide. They aren't doing enough work to really show and empower their ideal clients to take the action and want to come to your services.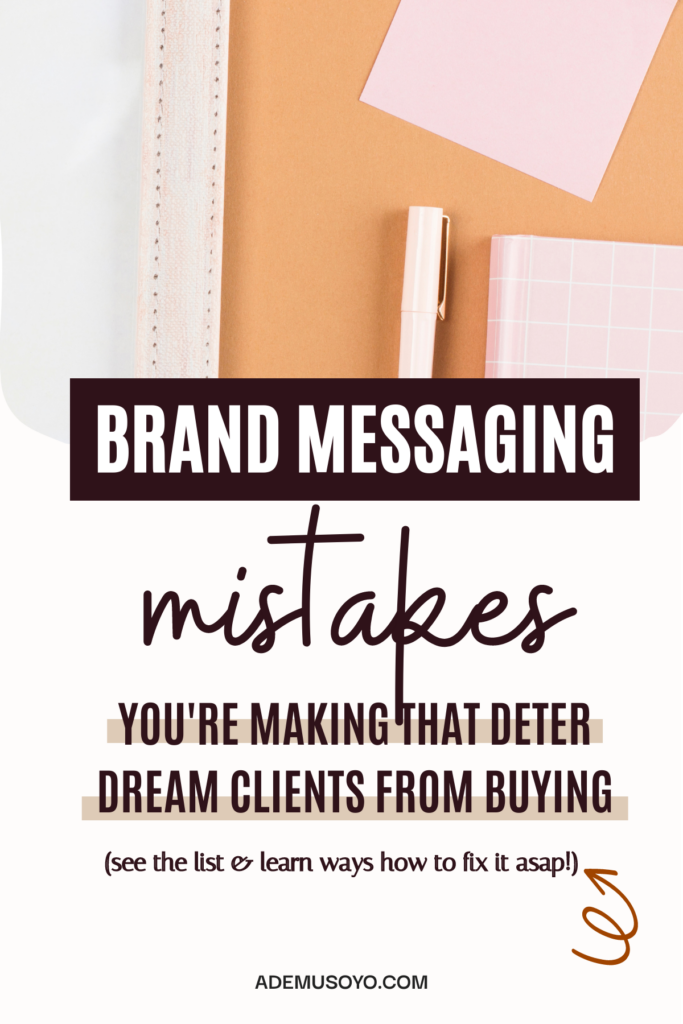 When you're creating content, it's important that not only have you identified their fears and their pain points, and struggles, but you're also creating content that allows them to have a solution whether that solution is to work with you or a resource that you also have available to them. You want to continue to keep nurturing them and really have them uncover things themselves so that you can get the sale when they're ready to make that informed decision.
Messaging Mistake #4: You're not creating a community
The other brand messaging mistake that you're doing is you're not creating community. We've talked about the attraction, and we've talked about the conversion, but you really need to make sure that you're nurturing your community at the same time.
Make sure that you're not just trying to post and go that you're creating a space where people can chat back with you or have that access to you to really better unlock what your audience is really feeling and how they really resonate and connect with what you're saying.
Brand Messaging Mistake #5: You're not consistent with your marketing
The last brand messaging mistake that you're making with your brand messaging is you're not being consistent with your marketing. The average person needs to hear something about 21 times before they make a decision. Even though you may feel like you're repeating yourself, you don't know if someone has heard it and you also don't know if someone had received that particular piece of content in the same way that you had posted it before.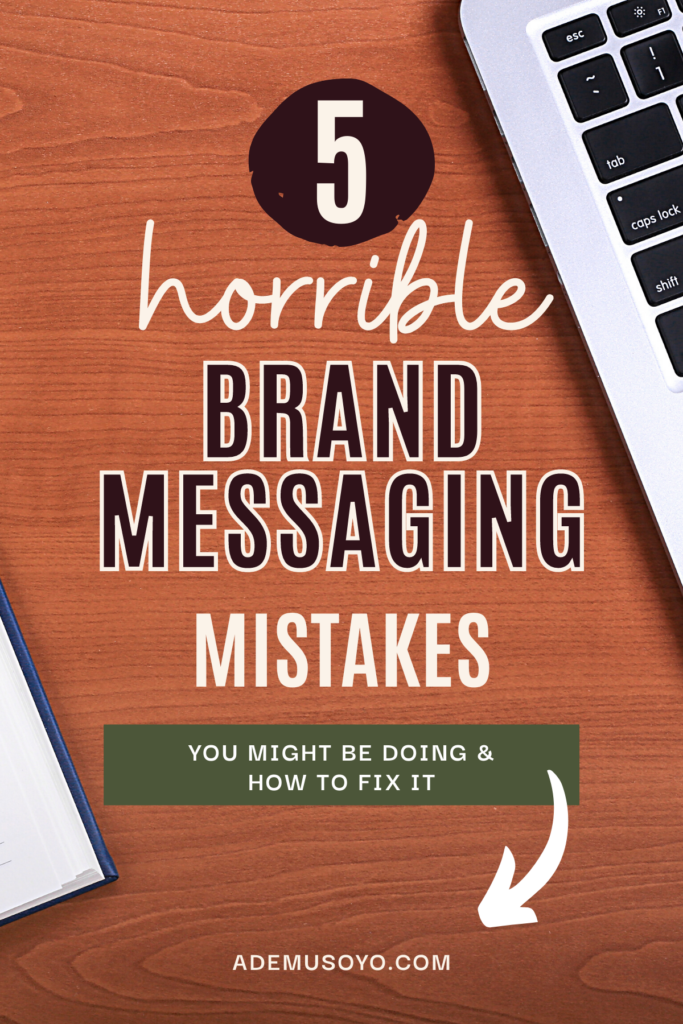 I think a lot of times we get caught up in wanting to be new and fresh but honestly, your tried and true content topics that always like get people engaged and get people talking are always ones that you want to circulate back to and really show your expertise in that particular area. Make sure that you keep repeating what it is that you offer and what it is that you do so that people can connect and resonate with that and keep you at the top of their minds when they are going to make that buying decision.
If you're ready to take action and build a brand that aligns with your business goals, it's time for you to make sure that you have a solid foundation. My Content assessment is going to give you a score and allow you to self-audit yourself so that you not only know where you stand on your content creation phase but also have clear steps and action items so that you can begin moving forward in the right direction.