When it comes to building out your marketing system for your brand or business, having a high-converting lead magnet is a great way to measure how your content is performing. A lead magnet is a free item that you give in exchange for a potential customer's contact details. While creating a lead magnet can be easy to set up, creating a high-converting lead magnet that converts new leads needs to work systematically. If you're looking to learn more about what it takes to convert your followers or subscriber into your marketing funnel, keep reading.
What is a Lead Magnet?
A lead magnet is a marketing term that is used for a free resource that is being offered in exchange for a person's contact information like an email address. Lead magnets can be anything from trial subscriptions, free consult calls, workbooks, ebooks, or training.
High-converting lead magnets are used to generate leads that can lead to sales for your business. Once a lead has access to a lead magnet, the next step is for you to take them through the rest of your marketing funnel which will help you get to the sale.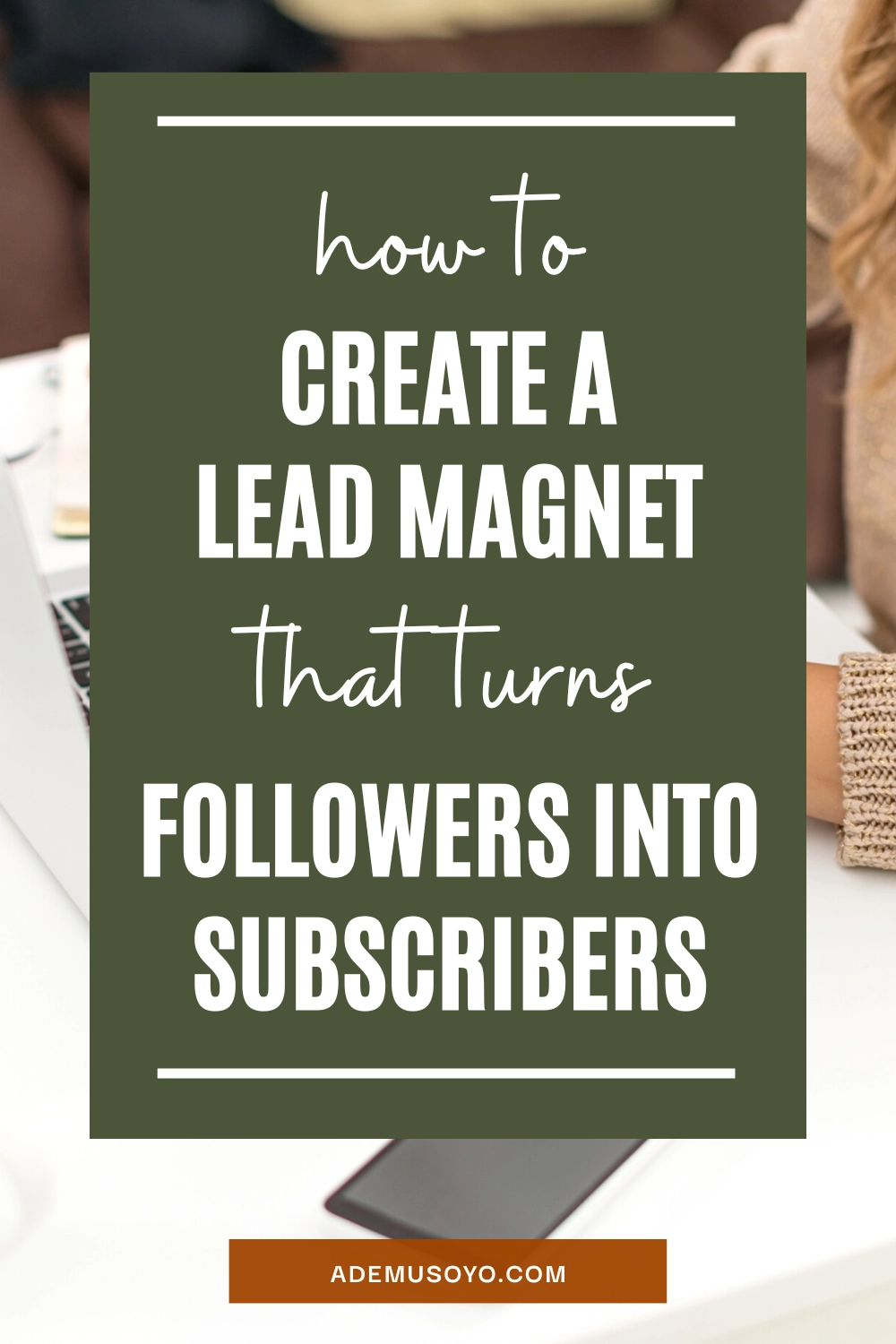 How To Make a High-Converting Lead Magnet
Because there are so many different types of lead magnets, there are so many different platforms on which you can create lead magnets. However, before you create your lead magnet, you have to look closely at your ideal customer. Start by answering these questions:
What do you think they're struggling with?
What could you offer them that will help them be more prepared to start working with you?
What questions do they usually have before they start working with you?
Once you've answered those questions, the next step is to figure out what medium would be the best way to illustrate that information. If you're creating a quiz, consider using SurveyMonkey or Typeform to create it. For ebooks or workbooks, use Adobe Illustrator or Canva. For training, you can host the video on YouTube or Vimeo. Having a good understanding of the type of lead magnet you want to create will help you know which platform is right for you.
Key Areas and Elements of a Lead Magnet
Lead Magnets allow people to take action right away once they download it. They should be able to read, watch, or work through your lead magnet and be able to feel somewhat satisfied to work independently until they need your services. It should align with your business goals and objectives and should only be given in exchange for other contact details so that you can connect with potential customers further and help them get more awareness of your services.
High-converting lead magnets are a way for your followers to turn into potential customers through the other platforms where you are marketing your services.
What Makes an Effective and Good Lead Magnet
What makes an effective and good lead magnet is the intersection of how interesting it is for people who want to download and how it can tie to your business services and offerings. You want to make sure that your lead magnet not only helps you get new people into your email list but also allows you to learn more information about what your potential customers are thinking so that you can serve them accurately.
In addition to asking people for their first name and email address, consider asking them a single question that can be used to better segment your subscribers and create more content that caters to their interests.
You also need to have a powerful email marketing strategy behind your email list. You need to nurture your leads so that they can have you at the top of their minds and that you're building awareness of what you can offer them to take them to the next step. That next step could either be to a service, or even to another digital product that can still generate sales for your business.
Lead Magnet Ideas and Examples
Let's say you're an event planner and you're trying to attract new clients into your business. You're promoting your services on social media and you see a lot of people asking, "How do I decide what theme to have for my next event?" in your direct messages, comments, and replies to your email. Suddenly, you realize that after planning so many events you have direct insights as to what themes tend to work well depending on specific demographics. Consider the following lead magnet ideas and examples.
1. Create a quiz
Rather than ask every single potential client a series of questions surrounding the type of event, you can create a quiz that allows potential customers to answer questions for themselves, and in exchange for their email address, you give them an answer based on their quiz results. If you wanted to create a quiz you can use any survey-based platform such as Survey Monkey or Typeform.
2. Host a free training
You could also decide to host a free training called "5 Steps to Deciding what should be the theme for your next event". This could be an event where you share the steps you help your clients determine what type of theme would work for your event. You could host that video on YouTube, Vimeo, or even with your Google Drive, and then in exchange for a lead's email address, you can send them a link to the video.
3. Provide a mini guidebook
Lastly, you could also provide a mini guidebook that details 10 themes for events that have worked really well and provide a description for all of them. You can create a mini guidebook and in exchange for the person's email address, they can download that guidebook. When you have your idea for what type of lead magnet you can create, decide what platform would help illustrate that information and create it there. You also want to make sure that there isn't too much of a lift for you to create because it is still a free resource.
Do Lead Magnets Still Work?
If you've gotten this far and you're still wondering, "wait, do lead magnets actually work?" I'm here to tell you Yes but also No. If you're a service provider (consultant, coach, freelancer), then I would say that more than likely your lead magnet will definitely work especially if it answers at least one of the questions potential customers can have.
That being said, you might have people who download your lead magnet and join your email list but have no interest in buying right now. Your lead magnet might be sitting in the bottom of your inbox with no intention of being used by some subscribers but that shouldn't discourage you from creating it.
You also don't want to create too many lead magnets. Too many lead magnets can lead to too many choices which can make it difficult to make informed results especially if the content in the lead magnet is completely different. As long as you're able to make informed decisions in the backend of your business, then you will be able to attract the right people to your services and products.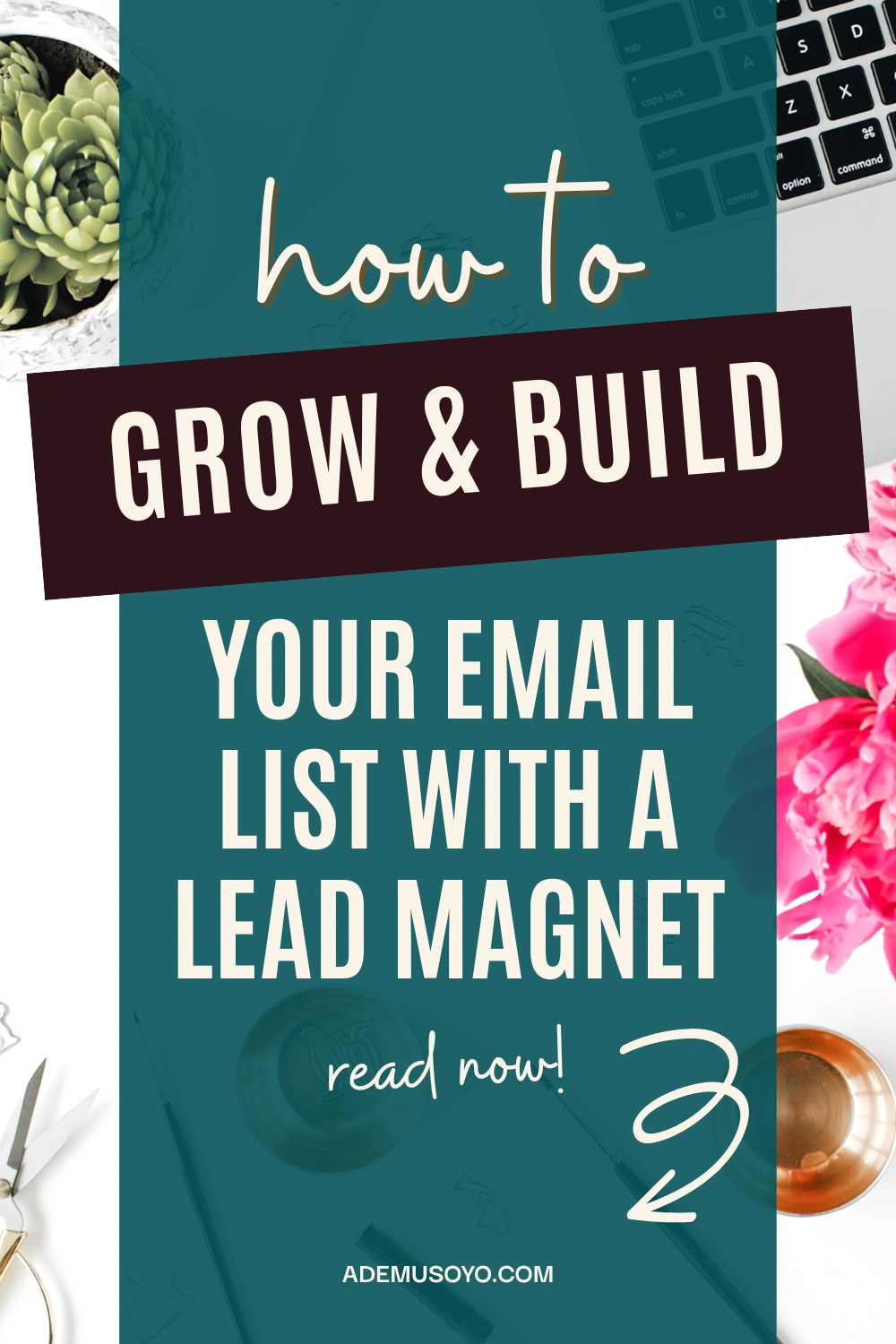 High-converting lead magnet strategy
Here's my strategy for creating an effective and high-converting lead magnet:
1. Answer a question
Your lead magnet should answer at least 1-2 questions for your ideal customer.
2. Connect it to your email provider
Once a potential lead puts in their email, it should automatically be in your email provider.
3. Ask a question
If you have multiple offerings for your potential customers, asking a question at the initial interaction of getting the lead magnet is the best step.
4. Nurture your audience
Allow your audience to learn more about you, your expertise, and what they can expect from you. Provide any additional resources that you think your audience would find helpful as they go along their customer journey.
5. Sell to your audience
Once you've told them enough about you and you have provided them with good information that showcases your expertise, you want to make them aware of your services or products. Tell them more about what you do and why you think it can be helpful to them.
6. Nurture your audience
Keep sending emails to your email list. Let them know that you're still there and continue to provide value.
Analyzing Your Lead Magnet Effectivity
In order to see how effective your lead magnet is, you need to be tracking it weekly. Keep track of how many downloads it gets, and how your list segments based on whatever question you asked them. If you get a new sale for your product or a new lead to your service, work backward to see how they became more aware of what you were offering. If you're able to attribute more sales to your lead magnet or you have a lead magnet that people are downloading a lot on a weekly basis, then you know you have an effective lead magnet on your hands.
Closing
Lead magnets are a great next step to take your potential customers from social media into your email list to engage with them in a new and unique way. If you're looking for more ways to improve your content strategy, get in touch with me today.
‍