If you know me, you know it's no secret how much I LOVE Notion! It's such a great tool for multiple different use cases. I like having everything in one location accessible from several devices. I also enjoy creating many forms of content since it feeds my creative side. However, each one has a different process which can sometimes be overwhelming. Luckily, Notion saves the day and helps me build out my very own editorial calendar. In this post, we'll go through how to build your own editorial calendar templates in Notion.
To keep track of your publishing schedule across several social media channels, use Notion Editorial Calendar Templates. In other words, it's not just about when you post something but the process involving how you post something. (Mattie James has a great post that discusses more in-depth how to build your own)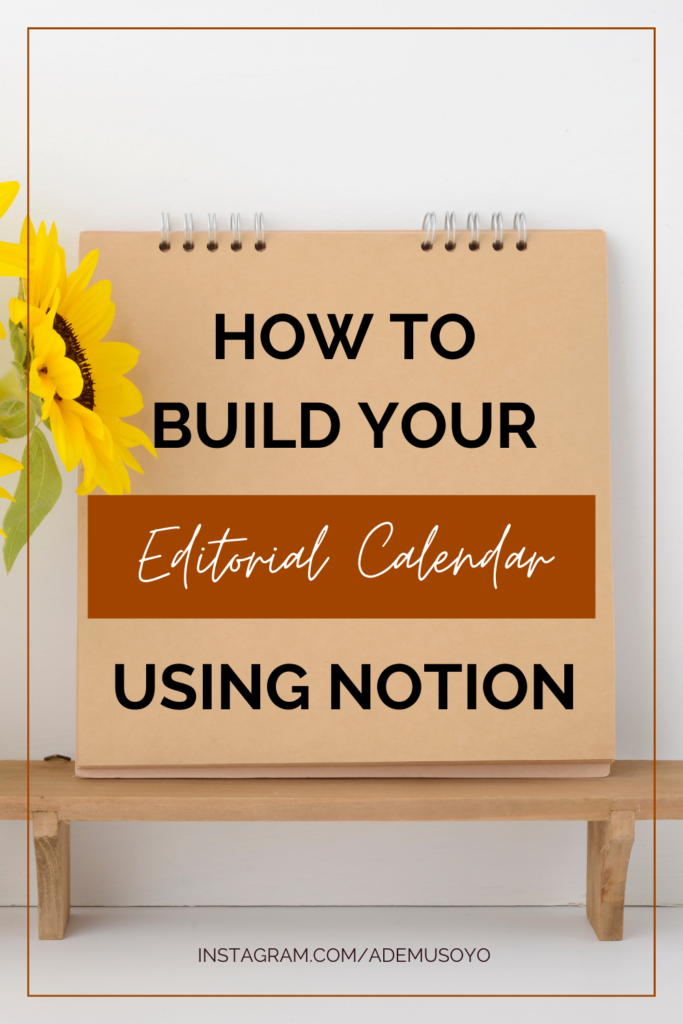 The Idea Bank
For what I post on Instagram or on my blog, I have different databases that house these ideas. Each of these databases is mapped as a board that outlines what step of the journey I am on in creating content. Each of these databases is shown as a board that shows what stage of the content creation process I am in.
Blog Content Process :

Instagram Content Process:

The Editorial Calendar Database
I map out the times I want posts to go live using a Calendar database. I always reference that Blog Post or Instagram Post that I want to have promoted and this is where I include the captions. Subsequently, I also make sure I add captions to each platform where I market my blog posts, whether on Instagram, Twitter, Pinterest, or LinkedIn.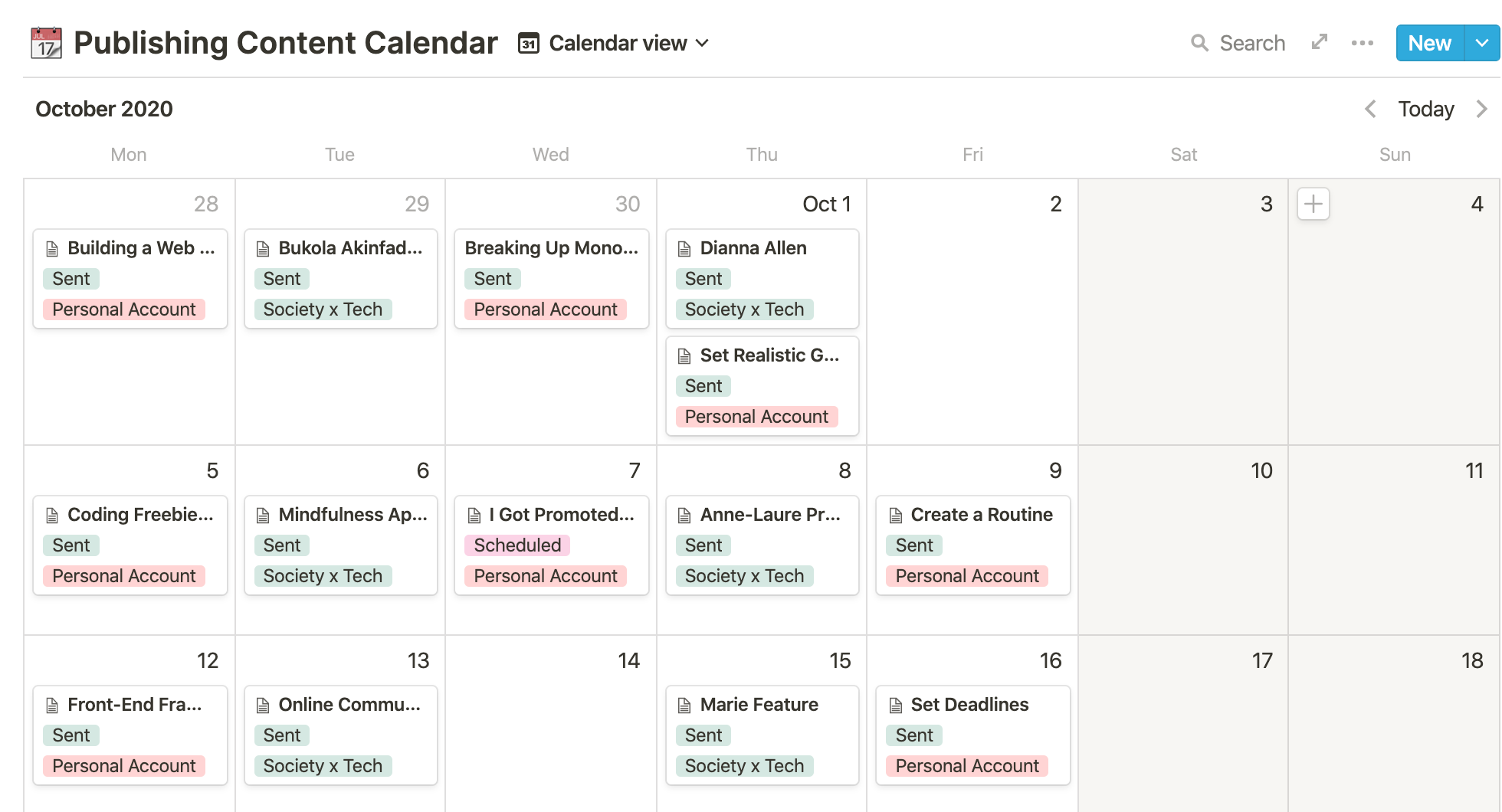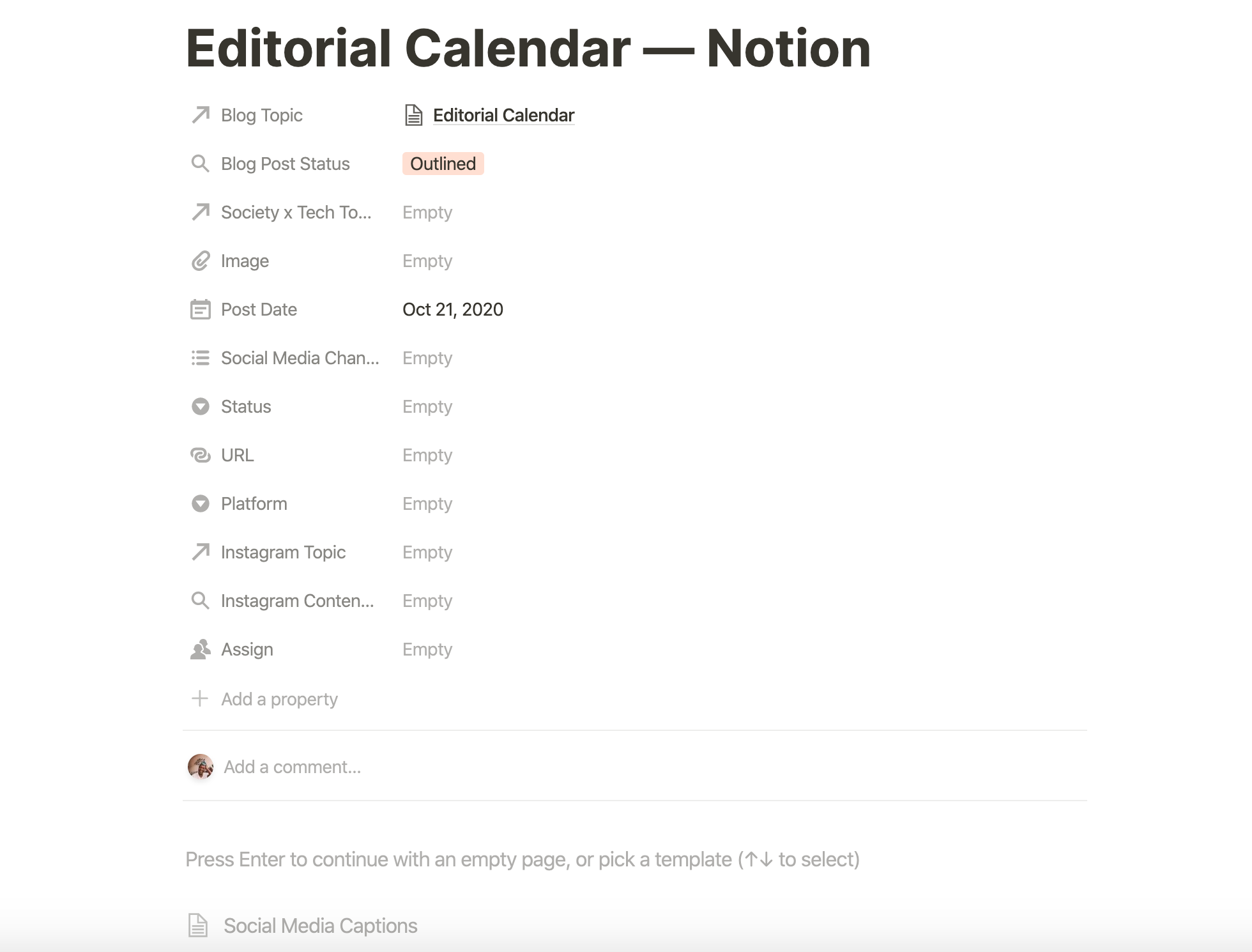 This process makes things collaborative and organized and allows me to reflect on what I've been posting and working on. If you want this notion content calendar template for yourself, you can buy the Instagram planning template here or check out my other Notion Templates. Read my other post on how I organize my Notion workspace using the PARA method.