If you're running a business, you know that marketing is important. But what many business owners don't realize is that content marketing is a key component of a successful marketing strategy. Content marketing is a process of creating and distributing valuable, relevant, and consistent content to attract and retain a clearly defined audience that will be your biggest supporters as well as customers. This blog post is going to cover how to write a content marketing plan that maps to the goals of your business.
What is a Content Marketing Plan
Content marketing is a type of marketing that focuses on creating and distributing content that is relevant to a target audience. A content marketing plan is a strategy for creating and distributing valuable, relevant, and consistent content to attract and retain a clearly defined audience to drive new revenue for your business.
It's the step you take before you start producing content to ensure that the content that you are creating is strategic and aligns with your business goal. The goal of content marketing is to attract and retain customers by creating and sharing content that is valuable to them.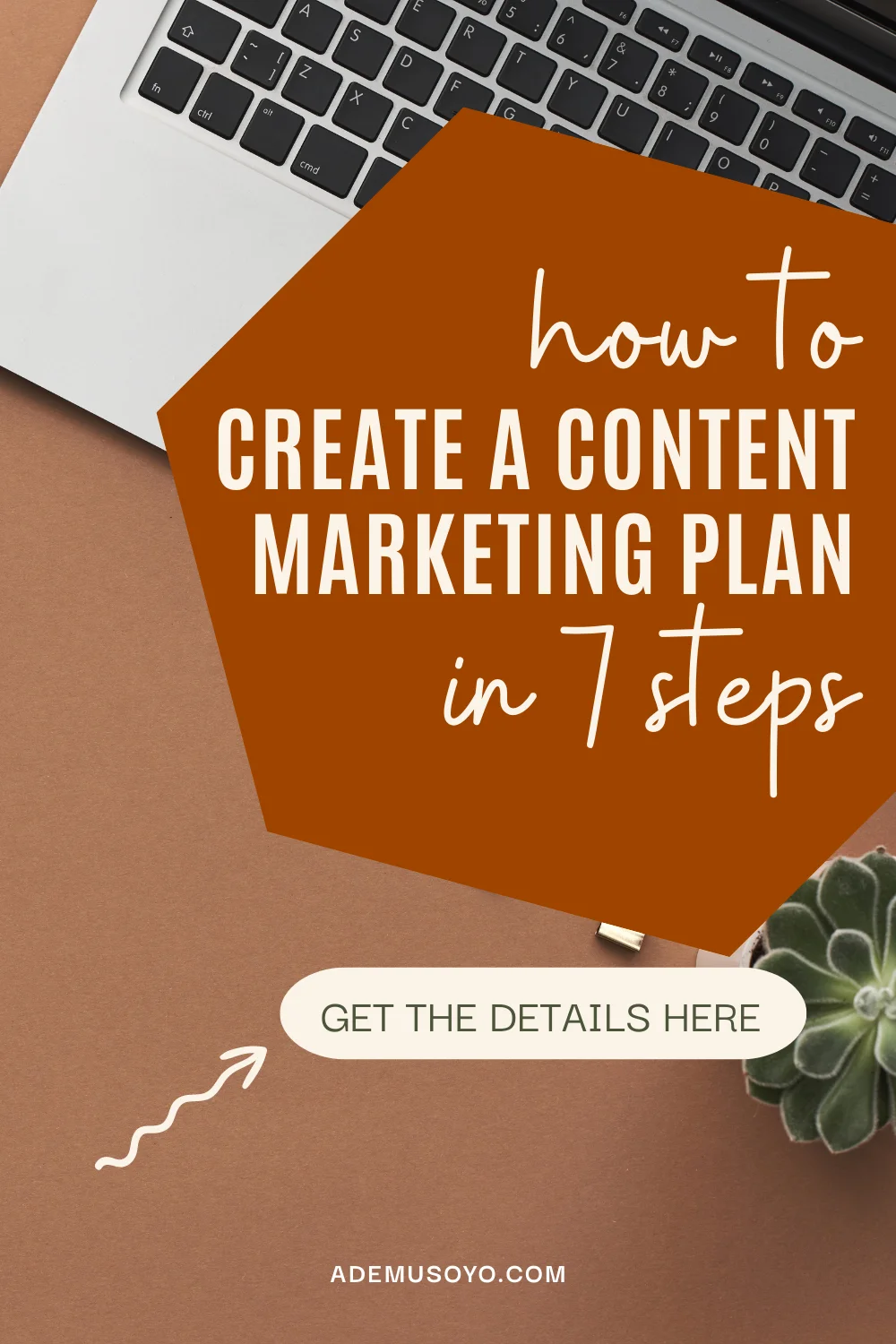 Why is Content Marketing Important and How Does it Work?
Content marketing is important because it helps you connect with your audience and build relationships. It also allows you to share your story in a way that is engaging and interesting, which can ultimately lead to more customers and sales. When you focus on having an effective content marketing strategy, you're focusing on providing value to your customers. By providing value to your customers, you're positioning yourself as an expert within your niche which is how you will start to build authority. Content marketing is the number one way to get your thoughts and ideas distributed and communicated to a wider audience.
Content marketing is not a new concept, but it has evolved over time. With the rise of digital channels, content marketing has become more important than ever before. Content marketing is an effective way to reach your target audience because it provides useful and relevant information that they can use.
By creating and sharing content that is valuable to your audience, you can build trust and credibility with them, which will ultimately lead to more sales and conversions. You can learn 5 ways for building trust through content marketing here. Content marketing works by creating and sharing valuable content that helps to attract, engage, and convert your target audience into customers and fans. This can be done through a variety of channels, including blog posts, social media, e-books, and more.
3 Types of Content Marketing
There are many different types of content marketing, each with its own benefits. The most common types of content marketing are blog posts, videos, and social media.
Blog Posts
Blog posts are a great way to share your company's story, build thought leadership, and drive traffic to your website. They are also relatively easy and inexpensive to produce. When writing a blog post, it is important to keep your audience in mind. Write about topics that are relevant to your industry and that will be of interest to your target market. Make sure to include keywords that your audience is searching for, as this will help your blog post rank higher in search engine results from pages.
Another important thing to keep in mind is to make your blog post easy to read. Use short paragraphs and include subheadings to break up the text. Also, don't forget to include a call-to-action (CTA) at the end of your blog post, such as a link to a landing page or a free downloadable resource.
Videos
Videos are a great way to connect with your audience on a more personal level. They can be used to tell your company's story, showcase your products or services, or provide helpful tips and tutorials. Video content is becoming increasingly popular, as it allows viewers to dive deep into a topic and really get to know the people involved.
This type of content is perfect for those who want to learn more about a certain subject, or for those who want to be entertained for a longer period of time. When creating video content, it is important to keep your target market in mind and make sure that you're providing a solution to the problem that they might be having. Ask yourself, what would they be interested in watching? What would be helpful to them?
Social Media
Social media marketing is a powerful way to connect with potential and current customers. By engaging with customers on social media, businesses can build relationships, increase brand awareness, and generate leads. There are many social media platforms to successfully market your business on such as Facebook, Twitter, LinkedIn, TikTok, and Instagram. Each platform has its unique features and demographics so depending on your ideal audience specific platforms may be better than others.
In recent years, social media platforms have increasingly been used as a way to consume short-form video content. This content includes things like Instagram Reels, TikToks, and more recently YouTube shorts. This type of content is usually shorter in length than traditional videos and is often more focused on entertainment value. One of the benefits of short-form video content is that it is easier to consume than longer-form content. As a result, this type of content is more likely to be watched all the way through.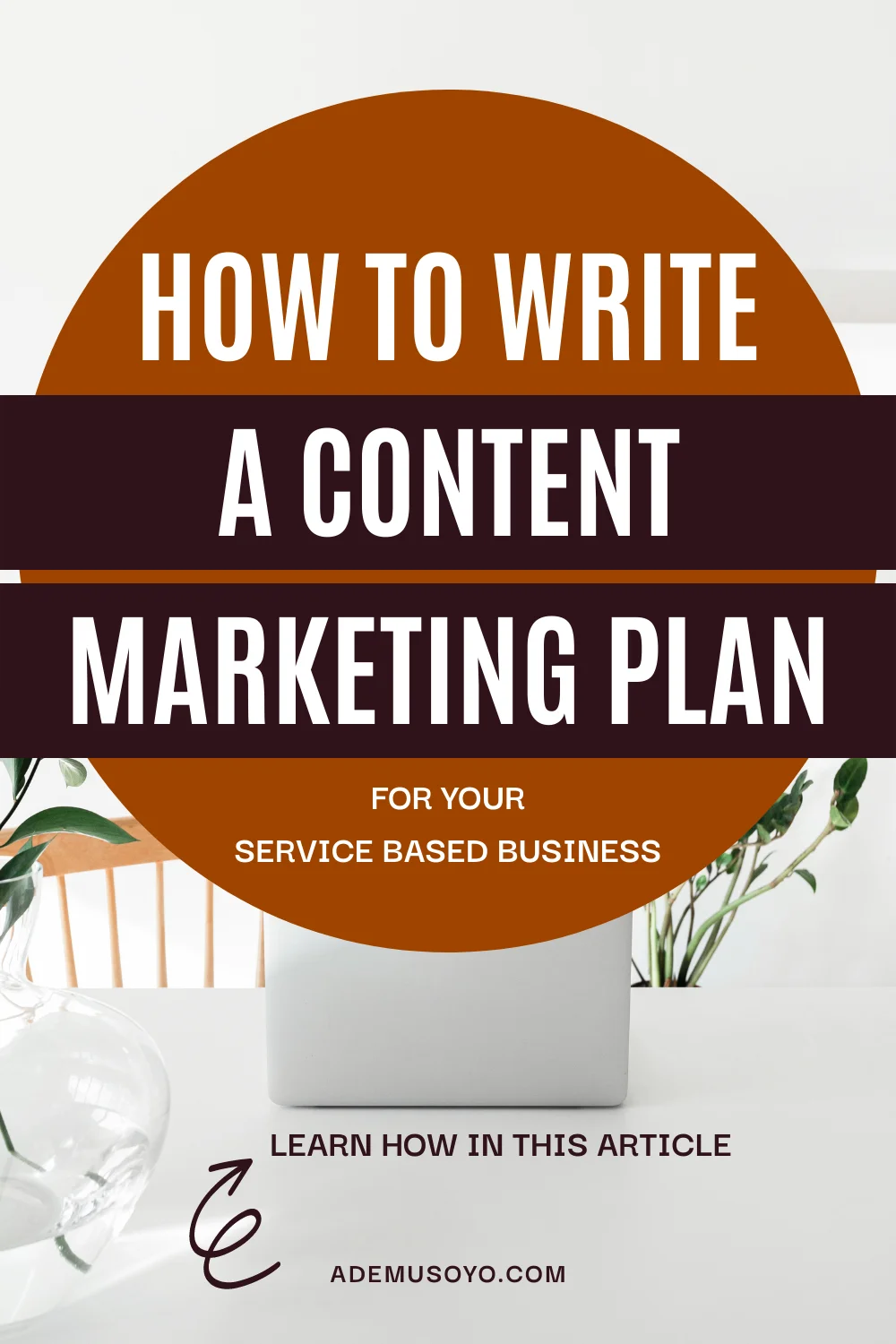 What is Included in a Content Marketing Plan?
To have a comprehensive and detailed content marketing plan, it needs to be a full detailed workup of your content marketing efforts. It should include your goals, strategies, and tactics for creating and distributing content. Your plan should also take into account your audience, your budget/capacity, and your resources. Here are some other elements that should be included in your content marketing plan:
Goals: What do you want to achieve with your content marketing? Do you want to increase brand awareness, drive traffic to your website, or generate leads?
Strategies: How will you achieve your goals? Will you create original content, curate content from other sources, or both?
Tactics: What specific steps will you take to execute your strategies? For example, if you're creating original content, will you write blog posts, create videos, or both?
Audience: Who are you creating content for? What are their needs and interests?
Budget/Capacity: How much money are you willing to invest in your content marketing? How much time do you have to spend on your content marketing
Resources: What human and financial resources do you have available to support your content marketing?
The Content Marketing Planning Process
When it comes to content marketing, the planning process is key to success. By taking the time to develop a content marketing plan, you can ensure that your content is aligned with your business goals and that it reaches your target audience. Here are the steps to develop your content marketing plan:
Identify your purpose: what is the goal of your content marketing? What do you hope to see as you go and execute this plan?
Hone in on your mission/vision/why: When it comes to your content plan make sure it maps to the vision that you have for your business as well as your goals.
Picture your success: How will you know that your plan is working? What are the goals that you have when it comes to your business and how do you know if your content marketing is tying back to that?
Understand your target audience: Who is it that you're trying to market to? What is it that they are going through? How will your content (and offers) help them solve their problem?
Know your offer: What are you going to be promoting throughout your content? What are your freebies as well as paid offers that you will be promoting? What are the details of these offers?
Launch Dates: If you're promoting a specific offer that starts at a specific time, when is it? If it's an evergreen offer, how long do you plan on sticking with this plan until you reevaluate?
Current Numbers: Knowing where you started can help ground you in your starting point. Be sure to write down any of your current numbers for the KPIs so that as things change you can quantify the effectiveness of your plan.
Remember, your content marketing plan should be flexible and adapt as your business grows. By regularly assessing your results and making changes as needed, you can ensure that your content marketing plan is always working to achieve your goals.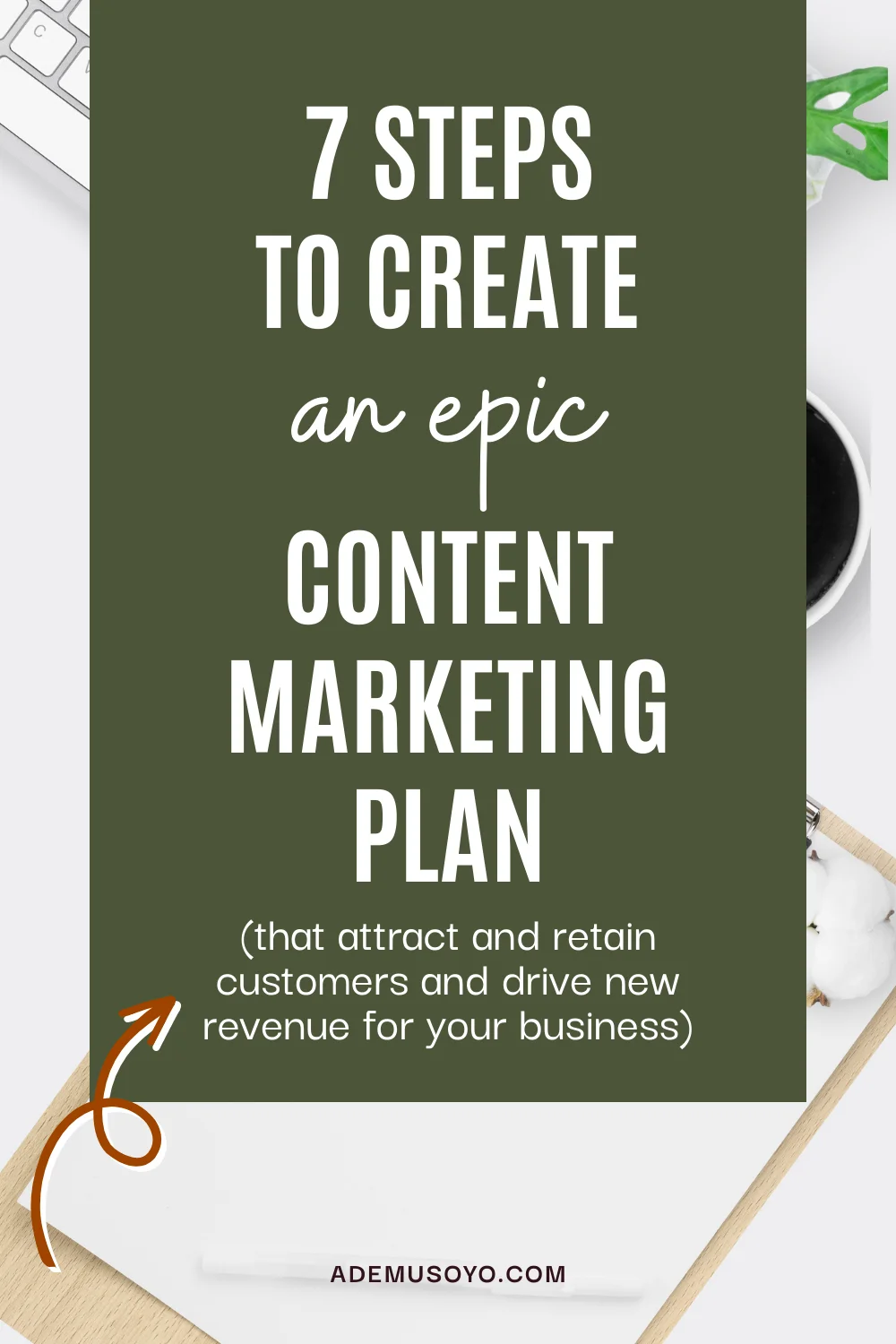 Strategies for Content Marketing
Every form of content marketing is going to require different skills in order to get it from idea to published. Regardless of which platform or medium you are creating content on, these are the important things to keep in mind in order to make sure you're creating high-value and engaging content:
Define your target audience and produce content that appeals to them.
Keep your content fresh, relevant, and engaging by regularly publishing new and original content.
Make use of social media platforms and other online channels to promote your content and reach a wider audience.
Use analytics tools to track the performance of your content and analyze the results to further improve your content marketing strategy.
Make sure that you're staying consistent with creating content to keep yourself top of mind for your audience. Over time you will start to understand your audience better which can help you grow your business over time.
A content marketing plan helps you create and distribute valuable, relevant, and consistent content to attract and retain a clearly defined audience to drive new revenue for your business. The goal of content marketing is to attract and retain customers by creating and sharing content that is valuable to them. If you're unsure of what you need to build and revamp your content strategy, get in touch with me to learn more.