If you're looking to add another stream of income from your business, having passive income streams is a great avenue to look into. One passive income stream is selling digital products like worksheets, digital journals, content calendars, and content planners. Selling digital products like Notion templates is definitely an avenue that you should look into. In this blog post, we're going to cover how to create, sell digital products, and promote your notion templates to generate more money for your business.
What are digital products?
Digital Products are non-physical items delivered electronically, such as music, software, and ebooks. Anything that can be downloaded digitally can be considered to be a digital product. With digital products, you don't have to worry about the inventory and it is something that you can create once and just keep promoting and selling it.
One important thing to note that's different about selling notion templates compared to other digital products is that with Notion, because it is a software tool, you also need to make sure that you're staying up to date with the latest notion features. You want to be sure that you're updating your template so that it has the most updated features for your customer.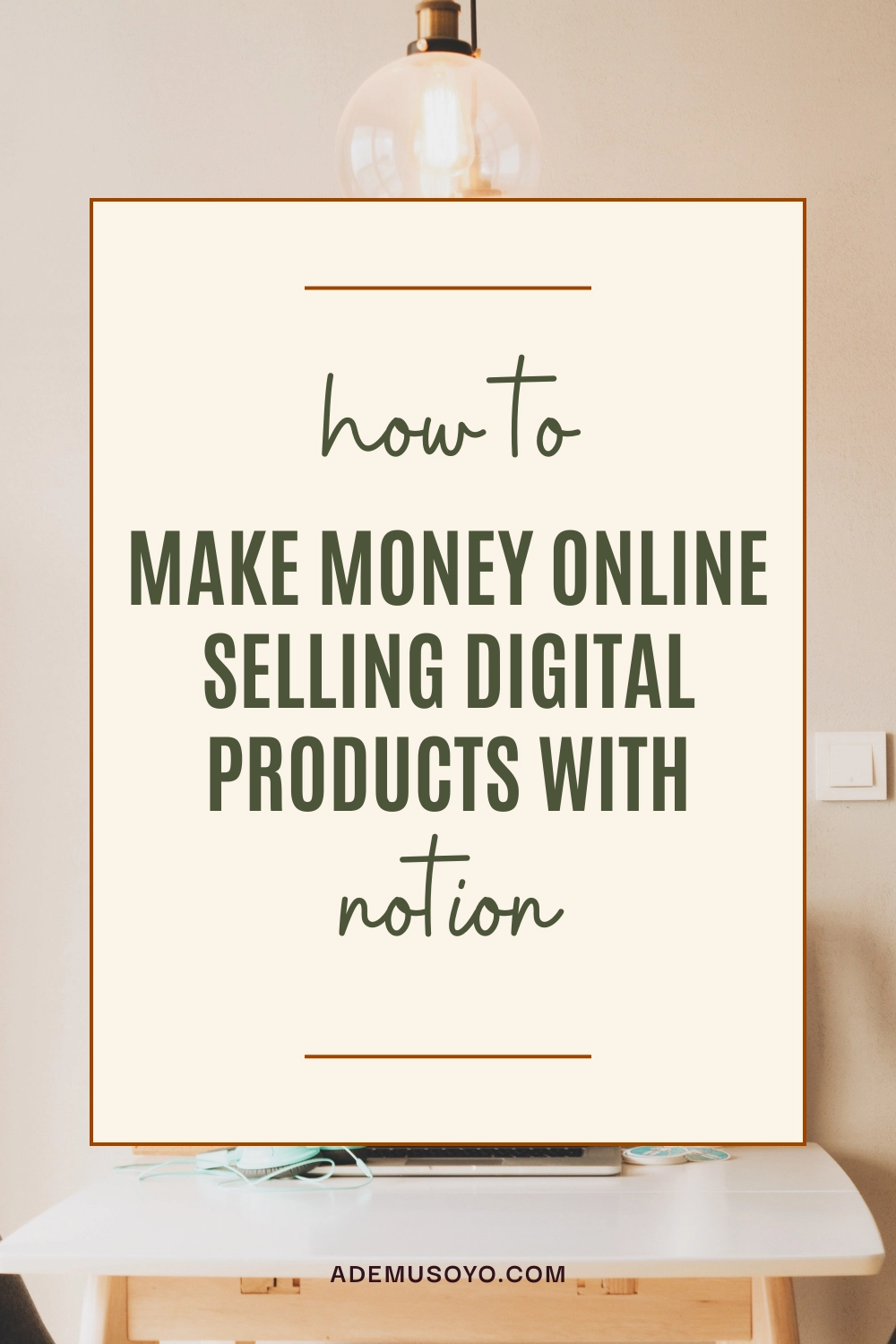 Does selling digital products specifically Notion templates profitable?
If you are unfamiliar with Notion, Notion is an all-in-one productivity tool that can be used to manage your life, your business, work, or anything that you can ever think possible. A lot of things can be done in Notion because Notion gives you a blank slate to really build and customize things that really align with the way your brain works.
As Notion has continued to rise in popularity over the years, the notion that it can create our economy has grown even more. The next time you're browsing through YouTube or other social media platforms, you are probably going to see tons of people who sell digital products such as Notion templates online. While selling Notion templates may be intimidating, especially at a time when it seems like everyone else is also selling Notion templates, the Notion community is still growing, and now is still the best time to get involved, get your templates and your ideas out there and sell digital products online.
How to sell digital products like Notion templates and make money online
Start with creating the product
Before you start making money from selling Notion templates online, you have to start with creating the product. The best place to start with a new template design really does start with your own ideas. It can be anything business related but it can also be personal or lifestyle related.
For example, I've seen templates relating to project management but I've also seen templates that are just for fun, like journaling or keeping track of the books that you're reading. Try out different uses for Notion and see whether they fit with your brand or business. By doing this, you'll draw additional interest in it.
Start selling the template
Once you've created the template in Notion, the next step is for you to start selling the template. Where you sell the template is really dependent on the platforms that you're currently using and also how much effort you want to have. You can use a platform like Etsy if you want to just rely on Etsy's algorithm to sort or find potential buyers. You can use Gumroad or ConvertKit if you only have a couple of templates that you really want to sell.
If you're using a website platform like Shopify, Squarespace, or Webflow, you can sell your templates on your website directly. When making a decision as to what is the best platform, remember to ask yourself, what is the least barrier to entry in order for you to get your product out there. Your goal should always be to put your templates out there sooner so that you can start making money.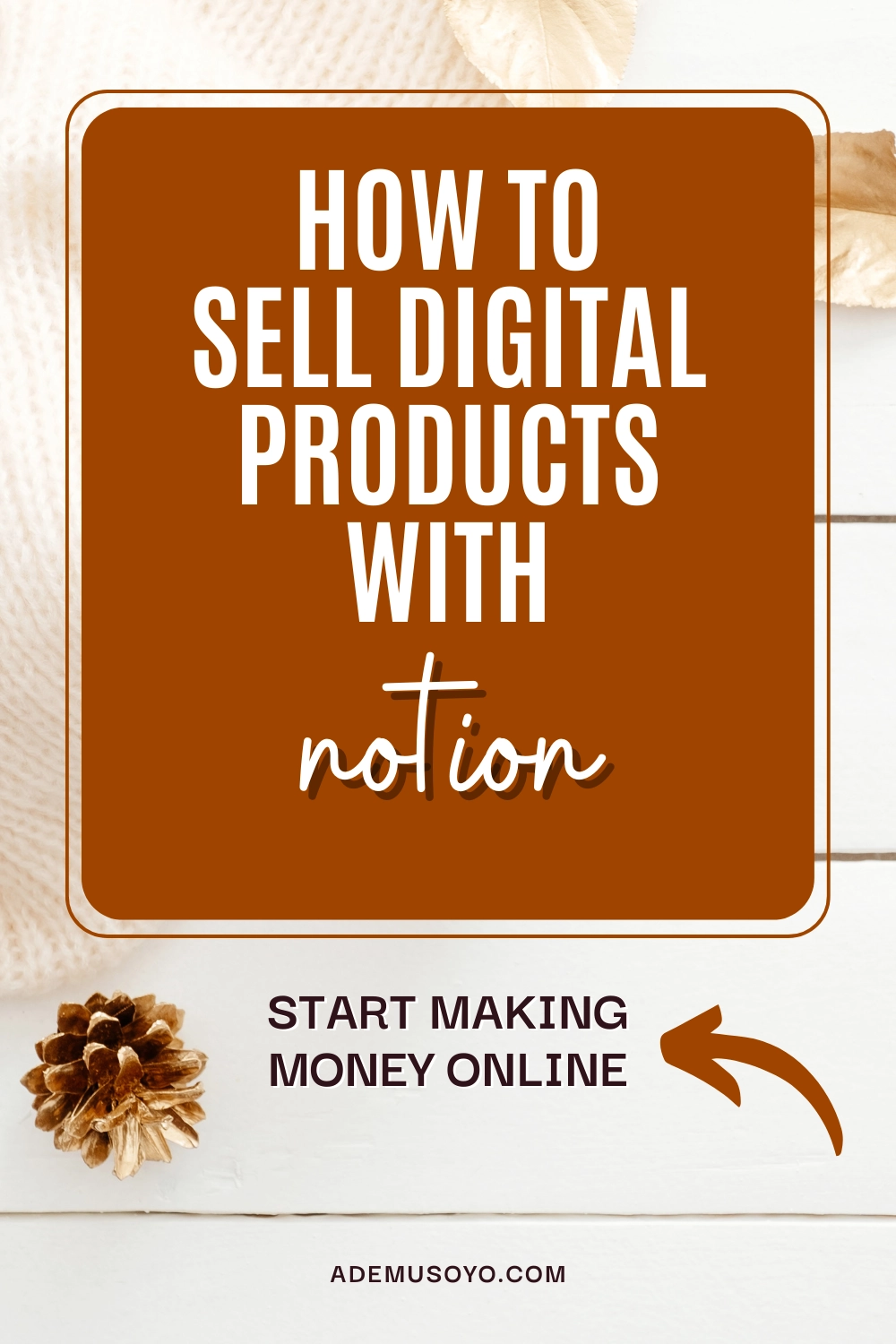 Promote your template
Regardless of where you sell your template, you still need to make sure that you're promoting your template and letting people know that you have it out there. You can use platforms like Facebook, Instagram, Pinterest, Twitter, and YouTube. You can even sell templates to Notion groups on Facebook, Reddit, and wherever it is that you are talking to your audience. That's where you need to be reminding people that you have a template that you want to sell.
Can you sell Notion digital products?
When it comes to figuring out how much you want to charge customers for your template, that's honestly really subjective. I've personally seen templates that go anywhere from $10 to $200. It really just depends on what type of template it is and how complex it can be. Certain questions you can ask yourself when determining value are:
How many databases do you have?
How many prebuilt templates do you have inside of that template?
What added value are you expecting people to have when using your templates? Is it a product that has a monetary value?
Don't be afraid to trust your gut. You don't want to make the template too expensive and you also don't want to make it too cheap either. You know your value and you know your worth. Nevertheless, unless you're using them as a lead magnet, I absolutely don't advise giving away templates for free.
Notion template ideas and examples
Here are some Notion templates that I have as well as some ideas that I think would be great to sell:
You can look through the pre-built templates in Notion as well as social media sites like Twitter, Facebook, or Reddit to get some more inspiration! I also have 5 Notion calendar templates that help boost productivity that you can also check here.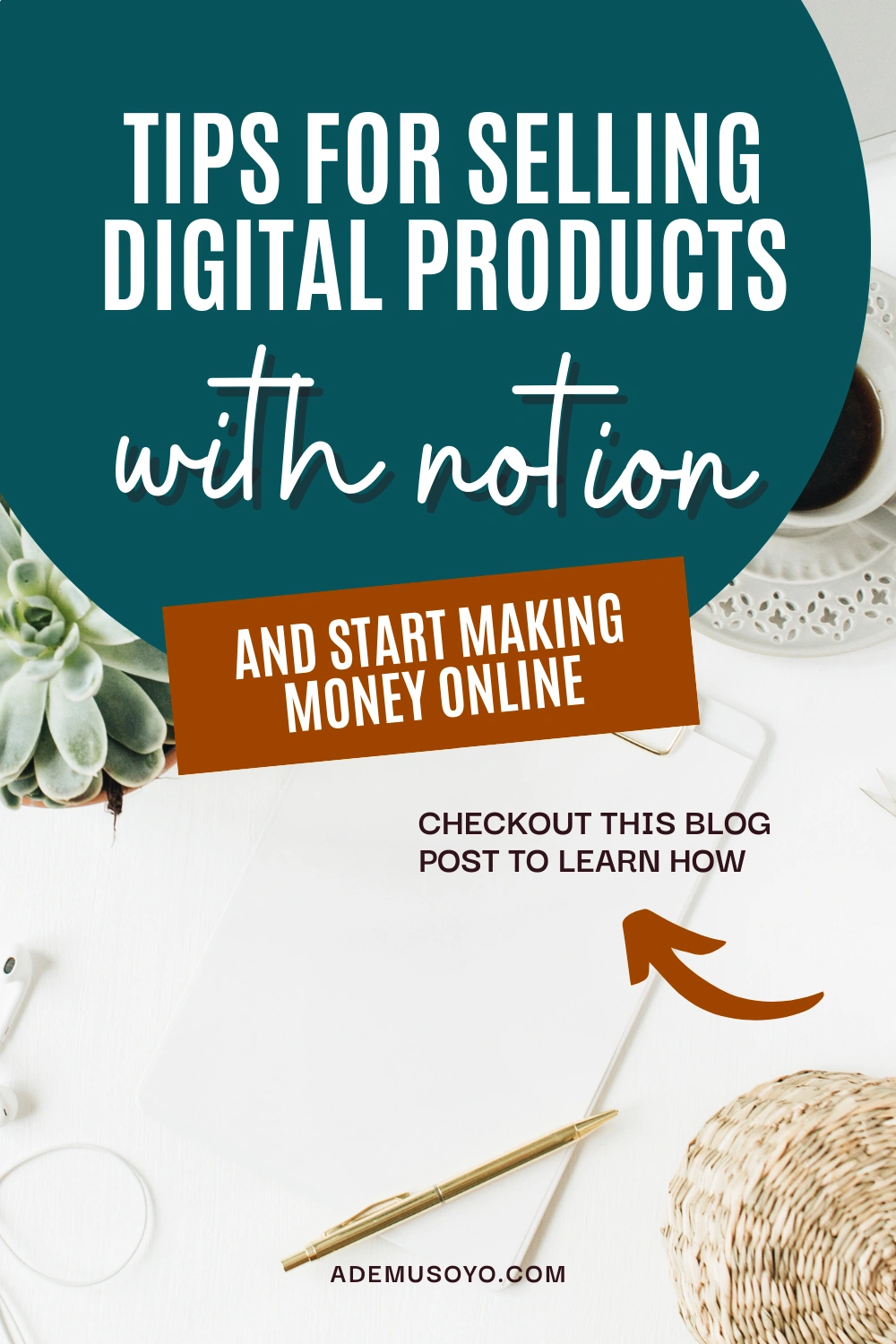 How to create a digital product in Notion
Check out this YouTube video for a step-by-step walk-through on creating and selling Notion Templates
If you'd like some more assistance with Notion or your personal productivity, apply to book a consult call so we can get started today.