Your brand strategy is the long-term vision for your company that will attract new and repeat customers and clients. Oftentimes people think that their brand strategy is your colors and logo, however, it goes beyond that. Your brand strategy should shed light on who you are as an individual and the impact that you want to have within your industry. If you're wondering how to develop your brand strategy, keep reading.
Brand Strategy Development Step 1: Define your core brand
Your brand strategy development has to start from within. You need to identify what it is that you're trying to showcase to the world and why you want to showcase it. You have to dig deep. A lot of times we start businesses and build brands because we want to have an impact but what does impact look like? What type of impact are you trying to have on the world and how will you make sure that happens? Understanding your core brand will fuel you to always show up even though it may be difficult. Your core brand can be broken down into these three areas:
Mission
This is your why. It is what drives you to build your business.
Purpose
This is what makes you stand. This is your reason behind why this is your mission for your brand or business.
Values
This is what your brand aligns itself to. This should be something that is showcased through your work and through your content.
Brand Strategy Development Step 2: Develop Your Brand Positioning
Once you've identified the core of your brand, it's time to understand how you will position yourself within your field or niche. Your positioning statement is going to be how you plan on standing out amongst your competitors. It could be the specific niche that you're focusing on or even just simply what makes you the most equipped to help someone.
Let's use me as an example; I am a content marketing strategist but I also work as a software engineer. For me, my positioning and how I help my clients stems from the fact that I can combine analytics and creativity to build customized content strategies that not only attract my clients' audiences but also convert them as well. When you understand your brand positioning, you're able to better understand how you can help your clients.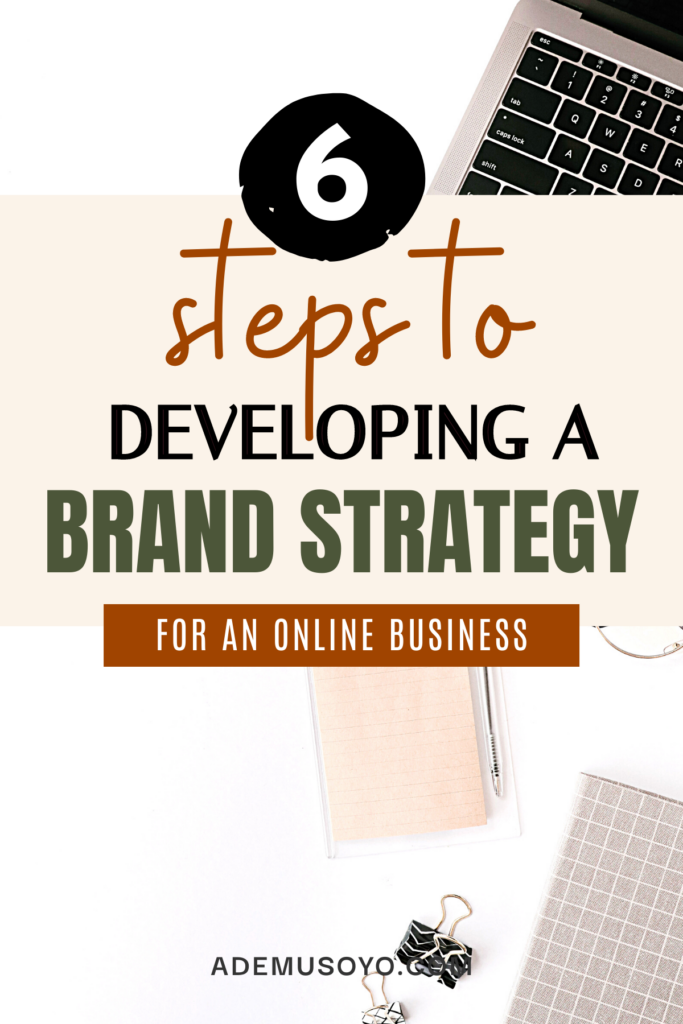 Brand Strategy Development Step 3: Identify Your Ideal Clients
Now that you've understood your core brand as well as your brand positioning, the next step to developing your brand strategy is for you to identify your ideal clients. Your focus should not be to help everyone and anyone, but rather to really focus on the type of people you like to work with and what problems they are facing.
It's at this point where you can start to get creative and come up with a story about them. Where do they live? How old are they? What do they do for work? Once you've crafted that story, identify what their pain points are and what they're struggling with and be able to match them with one of your services or products and articulate the transformation that they will have once they experience your product or service. When you identify your ideal clients, you can make sure that the content that you're creating is speaking directly to them.
Brand Strategy Development Step 4: Craft Your Brand Messaging
Once you know who your clients are, the next step in your brand development strategy process is to craft the messaging that will speak to your ideal clients. Your brand message may be altered depending on the platform that you're creating on however, the core of who you are speaking to should be the same on every platform.
For example, on social media platforms like Instagram or Twitter, you may focus on showcasing more of who you are because that is going to be what attracts your audience to you. However, if you're on more SEO-driven platforms like your blog or YouTube, you should be focused on creating content that is geared towards funneling people to your services and showcasing what it is you want to be known for and what you want to drive revenue off of. All of your platforms should have an overarching and uniform brand message and your brand strategy needs to incorporate this.
Brand Strategy Development Step 5: Create Your Content Marketing Strategy
The next step in developing your brand strategy is to create content consistently. In order to create content consistently, you have to have a content strategy in place. Your content strategy should provide you with a consistent stream of ideas that showcase your expertise by educating and inspiring your audience to take some sort of action whether it be to leave a comment, click the link in your bio, or to DM you for more information. The more consistent you are with creating content, the more you will stay at the forefront of your ideal clients so that they will keep you in mind when they want to make a purchasing decision. Your content needs to be the stepping stone to the next offers.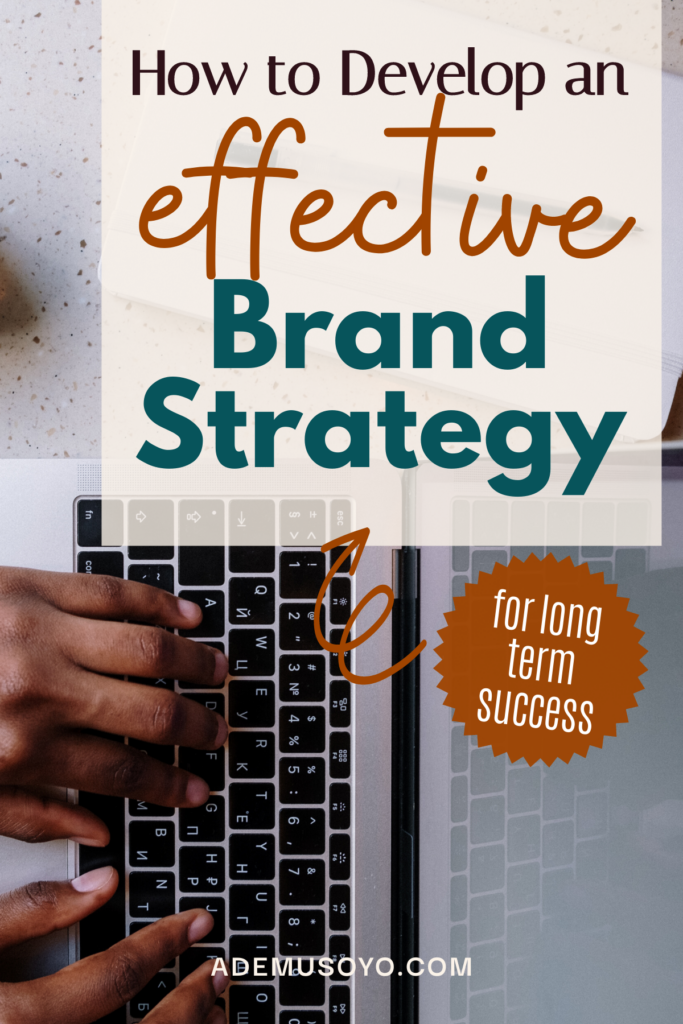 Brand Strategy Development Step 6: Continuously track and make adjustments and improvements
Developing your brand strategy isn't a set-it-and-forget-it process. It's something that you have to constantly monitor and it's something that can evolve over time there more you listen to your clients and the more you dive deeper into who you are and what you want your brand to represent. When it comes to making decisions about your brand, you want to make sure you're making data-driven decisions instead of going based on your own emotions. To do this, set some objectives and identify key performance indicators that will help you have a better handle on managing your business. Iterating on your brand development will ensure you have a sustainable brand that will last through the test of time.
If you're looking to see what exactly you need to take your brand to the next level, get in touch with me today!
‍