Mistakes happen all the time and they can be really great learning moments for you and your business. In today's video, I'm going to be chatting about the ultimate marketing mistake I've ever made, and what I've learned from it.
Marketing Mistake #1: Not doing a market research
The number one thing that I learned through doing this launch is that market research is key. You may feel like you need to build first and then have people come but it's important that you don't build expecting people to just come to you and you really build it knowing exactly what your current audience is looking for.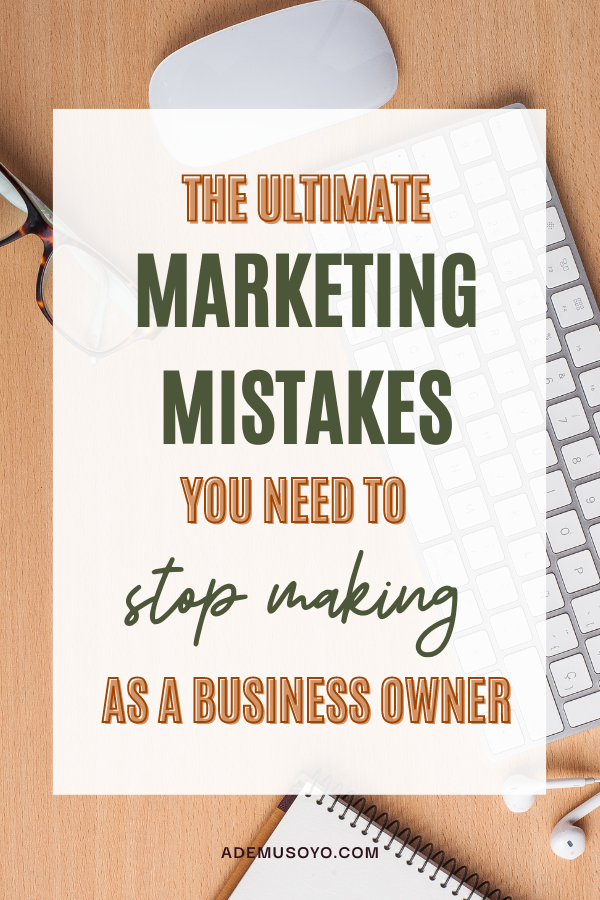 Marketing Mistake #2: Not having a waitlist or pre-order
The next thing you want to do is have a waitlist or a pre-order, having a waitlist or pre-order really allows you to validate your idea and make sure that before you build or spend any time or money, or resources on something that you know that people are interested in learning more about it or are interested in buying it. And that way you can go on and go forward and put that time and energy into something because you know people are looking for it.
Marketing Mistake #3: Failing to start small and work my way up
The last thing that I learned is that it's important to start small and then work your way up. People want to get to the next step, rather than focusing on what's really like 50 steps ahead. And if you try to solve and build something that gets people 50 steps ahead, people aren't going to see the real value in it right now at this moment. You want people to be able to take action and write that in there, especially when it comes to the digital products that you create.
So rather than trying to solve for everything (you wouldn't want to make this ultimate marketing mistake!), solve for one thing, and create your marketing and build around that thing, so that people will easily be able to connect and resonate with your content is going to be a key driver and making that next sale.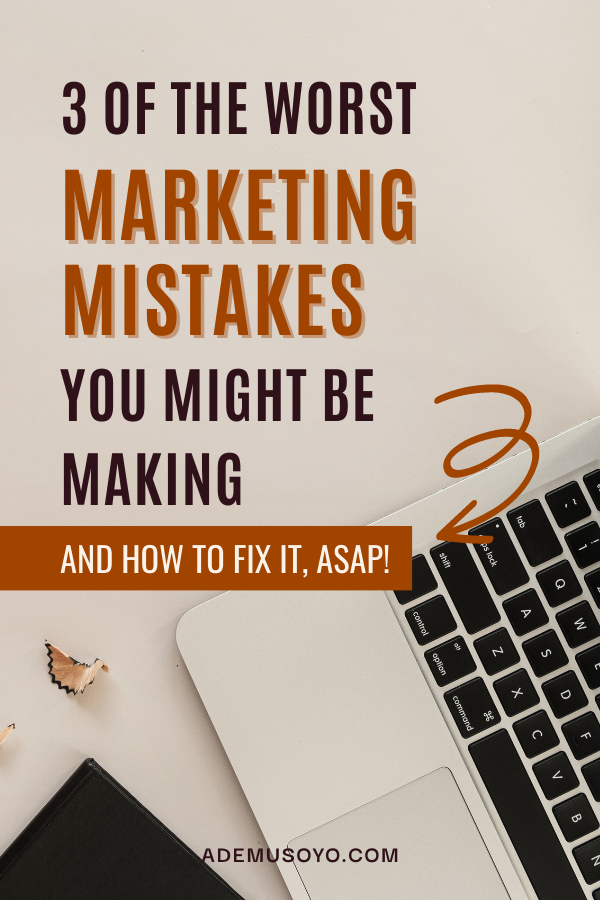 If you're curious as to what your content is missing, or what phase you're in and your content creation for your business, get in touch with me today.