Hello beautiful people! Welcome to August. It's hard to believe that summer is more than halfway over. I've been enjoying the recent slower months, finding genuine happiness and inner peace. As a new month begins, let's recap my July activities.
The theme for July: Enjoy Life
To put it simply, I had so much fun in July! When they say that time flies when you're having fun, I finally get it now. July was filled with some of my favorite things and individuals who inspire and motivate me in ways I struggle to express. It also showed me that I can have fun, and try new things. It also taught me the wisdom of moving at a more slower pace, allowing things to unfold as they naturally should.
Reconnecting with Family
Losing my grandmother has brought a silver lining – the chance to reconnect with family members I haven't seen in years. Despite growing up in the United States, I was born in Nigeria, where a large portion of my extended family resides. I have so many cousins that I have met once or twice but haven't really seen them in years.
After coming back from Nigeria in May, I had this idea to gather some of my cousins together and invite them to spend the July 4th weekend with me in New York! I'm not going to lie I was a little nervous. I hadn't spent that much time with them in recent years and now we were going to spend 5 days together! I didn't know what I was thinking. However, it was exactly what we all needed and wanted. We all gelled so well and we can't wait for the next trip!
One thing about family is that no matter how long it's been, you can always reach back out and connect if you're intentional. If you're reading this and you're desiring to reconnect with your loved ones, this is your sign to do it.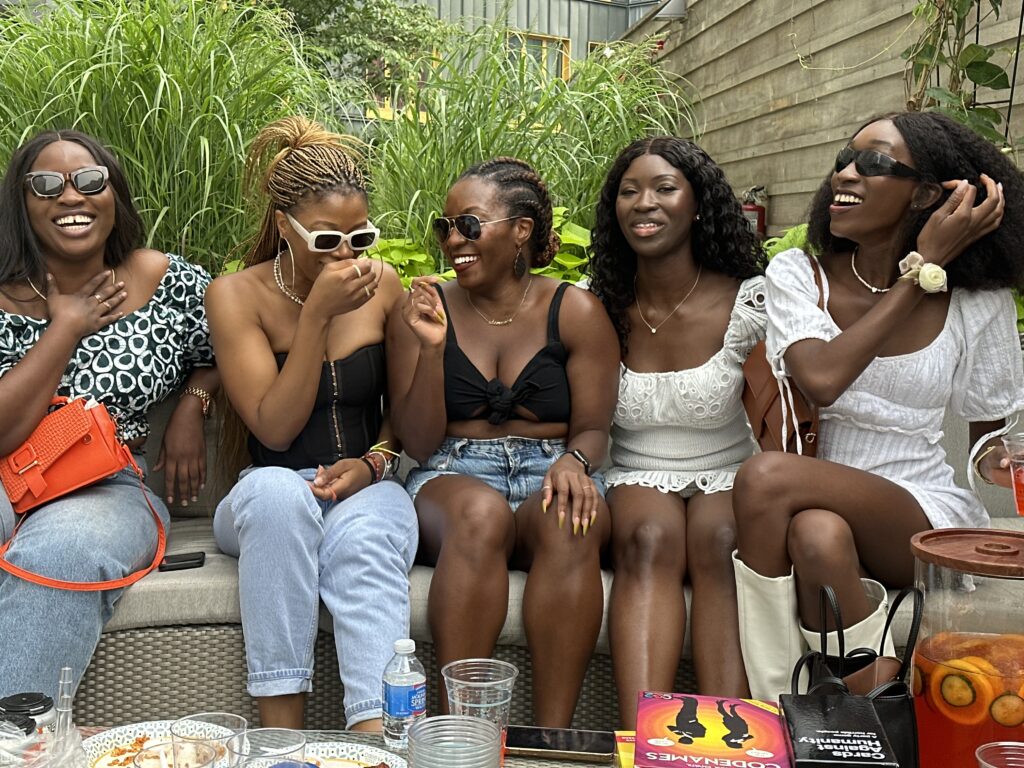 My sister also came to visit me this month! I was looking back in my Google Photos and she came around this time last year but I was in the midst of starting a new job and it was hectic! This time around, since I'm not working, we were able to just enjoy being around each other and spend some much-needed sister time. We went to a Broadway show, went to the movies, and ate at our favorite resto. I love the bond that we have and I look forward to seeing how it continues to grow as we get older.
Going to Concerts
One of the things a lot of people might not know about me is that I actually really enjoy concerts! Whether it's an artist I've never heard of or someone I am a huge fan of, I want to be there! Listening to an artist live connects me to their work even more and can often trigger new memories or feelings when I go back and listen to that song. In July I saw Kalela (an artist I had never heard of before), Beyonce (the ultimate icon), and Rema (my favorite Afrobeats artist). It was amazing, unexpected, and such a fun experience. Can't wait to see more shows.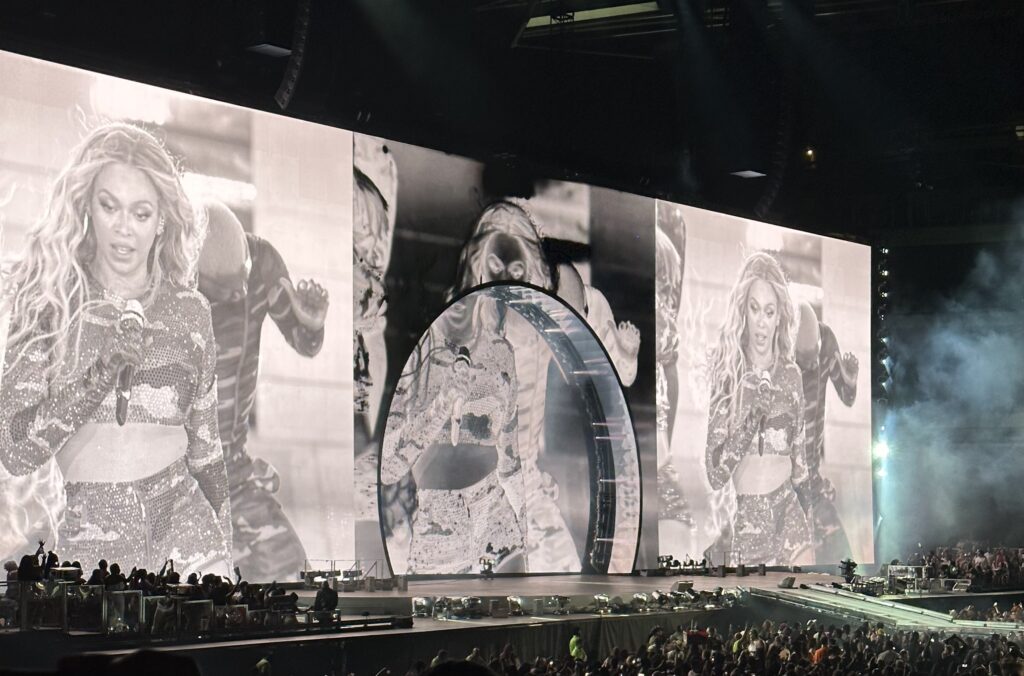 Business Update: Leveling Up
July taught me a lot about trying to fit business within the play. One of the beautiful things that I love about running a business while also having a 9-5 is that I can work from a place of curiosity and abundance instead of in a place of scarcity. For so long in my business I felt like I had to go go go all the time, but having this time to slow down has really put a lot of things into perspective. Because of my online business hub in Notion, I see where I am spending most of my time: Content Creation.
Creating Content
I have a genuine passion for creating content, where I can tell compelling stories, share knowledge, or simply offer an enjoyable experience. My aspiration is to consistently produce more content and authentically expand my brand within my niche. I'm thrilled to get my momentum back, reigniting my enthusiasm for creating high-quality content. I eagerly anticipate the exciting journey ahead and the organic growth my brand will undoubtedly experience.
LinkedIn Learning
Last month, my second course with LinkedIn Learning went live in July and I am really excited about it! This course really took me out of my comfort zone and it took a long time to make amidst everything that I have going on. This course showed me that I can do the hard things but it also showed me that corporations can be kind and empathetic. The people I worked with to get this course to the finish line really advocated for me and showed me so much grace and encouragement when I needed it the most. I'm currently working on my next one which is set to go out in the fall!
One of the things that I'm working on in August is revamping my Notion Templates. Notion has released a bunch of new features that I want to see if I can incorporate and I also want to add a couple more templates as well. If you want to see what my templates are like you can grab my FREE Online Business Hub Template and Goals and Routines tracker template.
Looking ahead: Patient Endurance
Before I start writing my monthly recap, I always look back on the previous one. When I looked at last month's recap I wrote that the theme for June was patience. At the time I didn't realize how patient I would need to be and what that would really look like. I've had the past few months off of working as a Software Engineer and it's been such a healing experience. Before this time, I had always been working and always knew what was next and planning my next move.
This time, I'm focused on being intentional with what's next. That has led me to let go of things that would make things "quicker" and really embrace this idea that the best things are worth waiting for. This month, I'm looking forward to finalizing what's next and I'm really excited about a potential opportunity that I hope will come to fruition (🤞🏾). I'm hopeful that in August I will finalize what's next and it will be greater than I thought imaginable!