Content marketing is one component of marketing, which is a type of marketing focused on creating consistent, relevant, and valuable content for their audience. As a Branding and Marketing consultant, I help my clients establish authority and cultivate community through cohesive and elevated branding and marketing strategies. Want to know what makes up content marketing? Here are the six key content marketing elements to help you get started.
Establishing Brand Guidelines
The initial goal when building a content marketing strategy is to focus on building brand awareness. You want your audience as well as potential customers to know who you are and what you do so that they can figure out if you are the best person to work with. By posting consistently and engaging regularly, you are encouraging more people to learn more about you, and soon they will be able to discover how they can best work with you.
Be clear on what you are trying to say. Make sure you understand your voice, personality, as well as tone so that as you're creating content people can start to connect with you in a deeper way. Read my blog about why clarifying your brand message is important.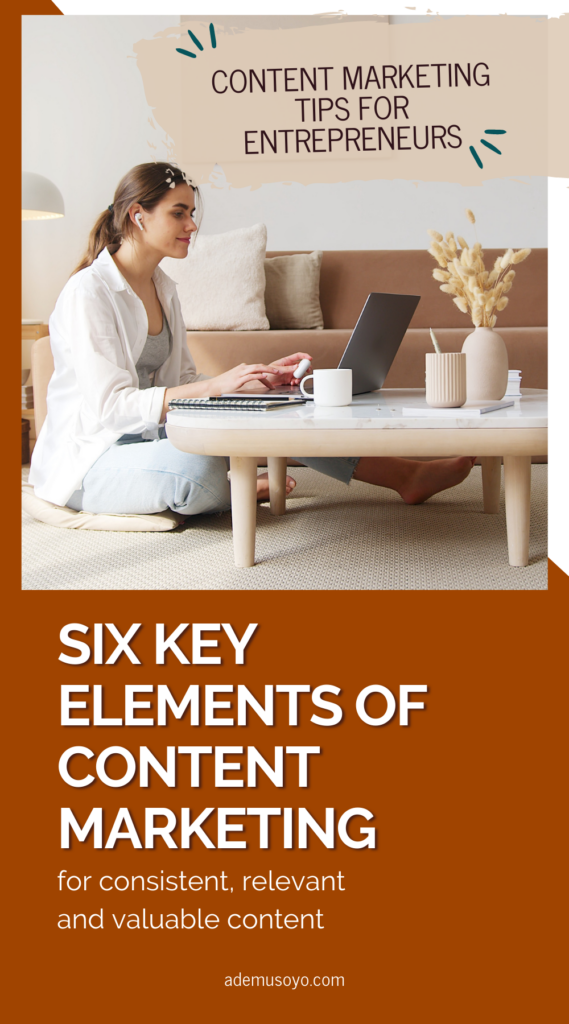 Outline Marketing Objectives
Have key objectives that you are measuring your marketing strategy against. This will help you better analyze your strategy so that you can better tweak your processes as you get more data surrounding your content. Some goals and objectives to focus on:
How are we building brand awareness?
How are we doing in terms of engagement?
What is our conversion rate to sales?
Understand Your Ideal Client
Understanding who you're talking to is going to be key when trying to develop your content marketing strategy. Make sure you understand your potential client's pain points and troubles they may have. Some questions to ask yourself about your potential clients are:
Gender
Age
Occupation
What problems do they currently have?
How can I solve this problem?
Develop a Process
To better understand how your content is doing, you must create a process that allows you to establish a system that is repeatable and scalable. Create standard operating procedures as well as begin to define how to approach each type of content whether it be Blogging, a YouTube video, Social Media, etc.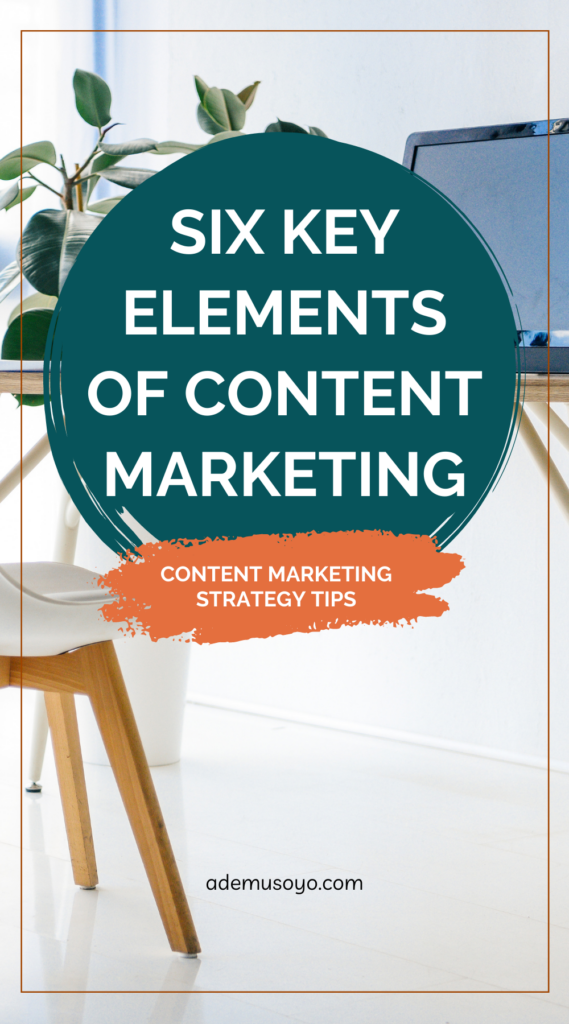 Create A Content Calendar
You need a place to visualize everything! It is easier to plan out your content when you have a content calendar, so you know when and where to publish it. This may also be the point where you tweak some of your content ideas if it leans heavily in one direction vs another.
Moreover, a content calendar should not only include when content is being published but also when content is being worked on, especially if multiple people are involved. Include status indicators such as when an outline is being drafted vs. when a review is needed.
Analytics
What is not measured does not get managed. In order to have an effective content marketing strategy, you need to have an effective way to track how your content is performing. Whether you're tracking numbers on a spreadsheet, or you're looking at numbers from a big analytics report, you need to be tracking to see how it measures up against your Key Performance Indicators (KPIs).
If you're ready to start developing your Instagram content marketing strategy, download my Instagram Planning Template or enroll in my Connect with Content course.