Brand storytelling allows you to tell a story that connects your brand's values and emotions to your audience that allows you to connect to your audience in a way that evokes emotion and sparks questions. When you're able to build a brand story that showcases what you do and your values, your audience has a clear way to connect with you which can eventually convert to your audience. If you're wondering why you need an impactful brand story to go alongside your marketing, keep reading.
Brand storytelling can maximize your business impact
Your brand story is going to be the foundational piece in how you build your business. Your brand story will allow you to better understand how you need to position yourself in the market, how you're going to attract people into your audience, and how you need to package your offers and services. As the online space continues to expand and you decide you want to branch across different platforms, you want your brand messaging to be the same across all platforms.
When you're clear and consistent with telling your brand story, your audience will be able to see the clear value of what you're offering and you will begin to attract your dream clients. When you're crafting your brand story, it's important that you leave room for your clients to be a part of your brand story.
Often times when we are telling our brand story we focus on what it is that we can do for our clients. However, we also want our ideal clients to know what's in it for them when they decide to work with us and what that transformation can be. The most profitable businesses have established a clear and attractive brand storytelling framework that attracts new customers and has repeat customers coming to them consistently.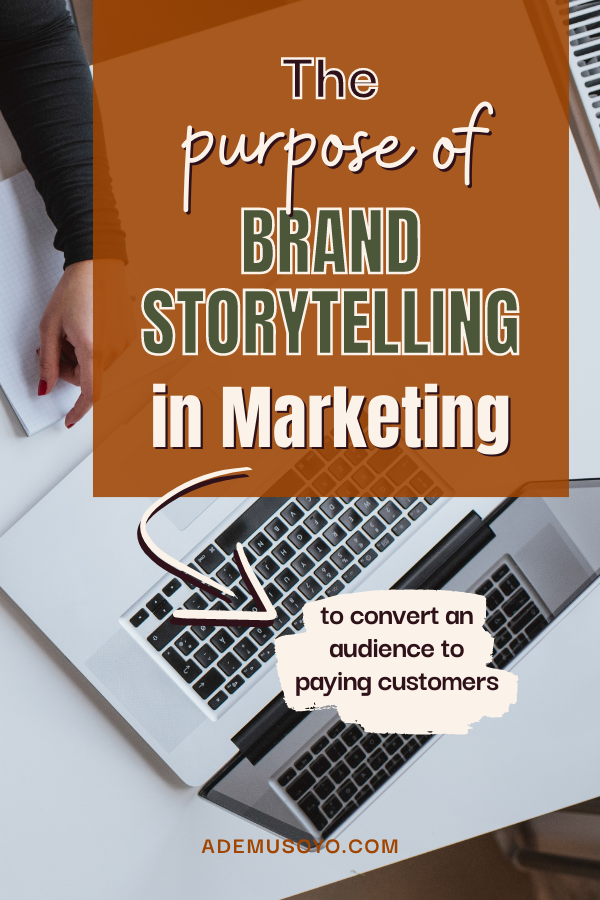 It helps you stand out amongst your competition
The online space has taken off with so many entrepreneurs who may be working within the same line of business as you. Rather than let that discourage you, focus on where you can stand out. This is where your brand story comes in. When you take the time to craft and build your brand story, you're identifying the ways in which your brand and your business are unique amongst the competition.
When crafting and building your brand story, start by identifying your wins, awards, and major accomplishments that you've had so far. This is your competitive advantage. Once you've identified what your competitive advantage is, this is where you can start to match your accomplishments to the needs that your dream clients have.
The key to standing out amongst your competition is identifying what makes you special, understanding why your clients need you to work with them because of your special qualities, and weaving it into your brand story so that your dream clients are able to identify it.
It helps you build a loyal community
Your marketing should not only focus on increasing the number of customers that you have but also focused on building fans for your brand. Not all of your audience is going to need your services, but there is a good chance that they probably know someone who may need your services and they can refer you to them.
If you're someone who is just getting started building a brand and is trying to decide if you should start from scratch or use your existing profile, I highly recommend using your existing profile. While not all of your audience may want to stick around for your new direction for your brand, a number of people will be cheering you on as you continue to share and showcase your expertise.
Brand storytelling allows you to not only understand how to attract and convert your audience but how you can continue to nurture your audience and establish a community of loyal followers who are supporting you and also supporting each other within your corner of the internet.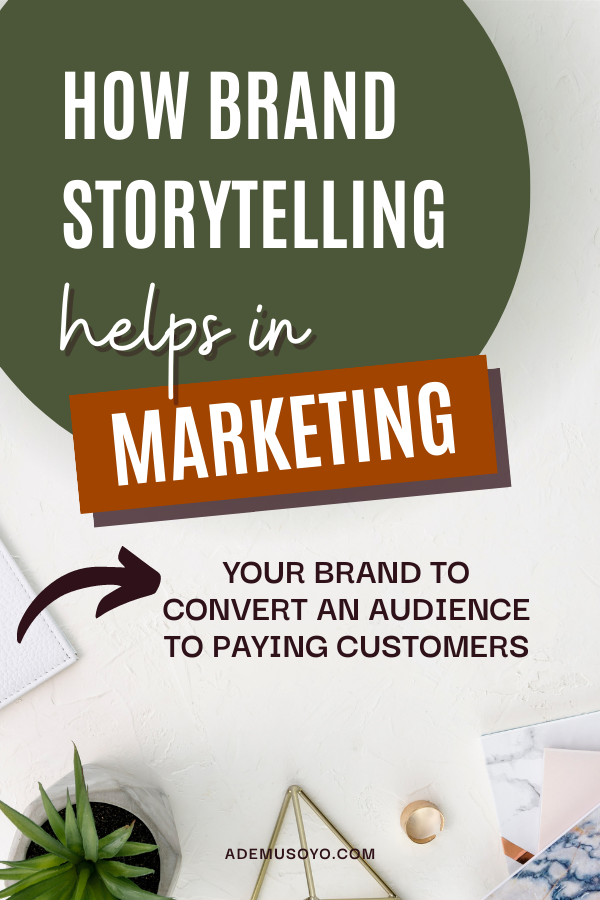 Brand storytelling helps you not only identify yourself as an expert but also showcase your humanity
As stated before, the key differentiating factor between businesses is oftentimes the people behind them. You want your brand story to tell the story of your mission, your values, and who you are as an individual. Oftentimes, I see business owners try to hide behind their brand and think that that is the way to get new customers, however, the reality of it is that you are your brand and it's time for you to own it.
People are looking to better understand who you are and what is the heart of your business. This is where brand storytelling can drive that understanding and connection point between your audience. You don't have to get too personal, just find an area of your life that is easy to talk about and share that with your audience. Take the time to craft a brand story that shows what you do but also who the person is that does it. Learn how you can become an established expert in your niche with this guide.
Powerful marketing has an impactful brand story with high-quality and consistent content to go alongside it. If you're looking to see what more you can do in your content creation, get in touch with me today!