The key to growing and scaling your business to attract premium, high-quality clients is to grow your business is to specialize and become an established expert in your niche within your chosen field. However, that alone isn't going to enable you to brand yourself as an expert within your niche. If you're wondering what steps you need to take to become an expert in your field, keep reading.
To become an expert, you need to create and provide valuable content
To be seen as an expert, you must consistently provide value to your audience. That value needs to be a combination of free (webinars, social media posts, blog posts) and paid (courses, services, events, etc.). You want your audience members to feel as if the content that you are providing leaves them with tangible results that can help your followers take action on their own.
You shouldn't worry about giving too much information away for free. Your premium clients are coming to you because they either have tried to do it themselves and have been unsuccessful or they have no interest in doing it themselves in the first place. Your content is going to show that you truly know what you are talking about which will make you the go-to person when it comes to anything related to your niche.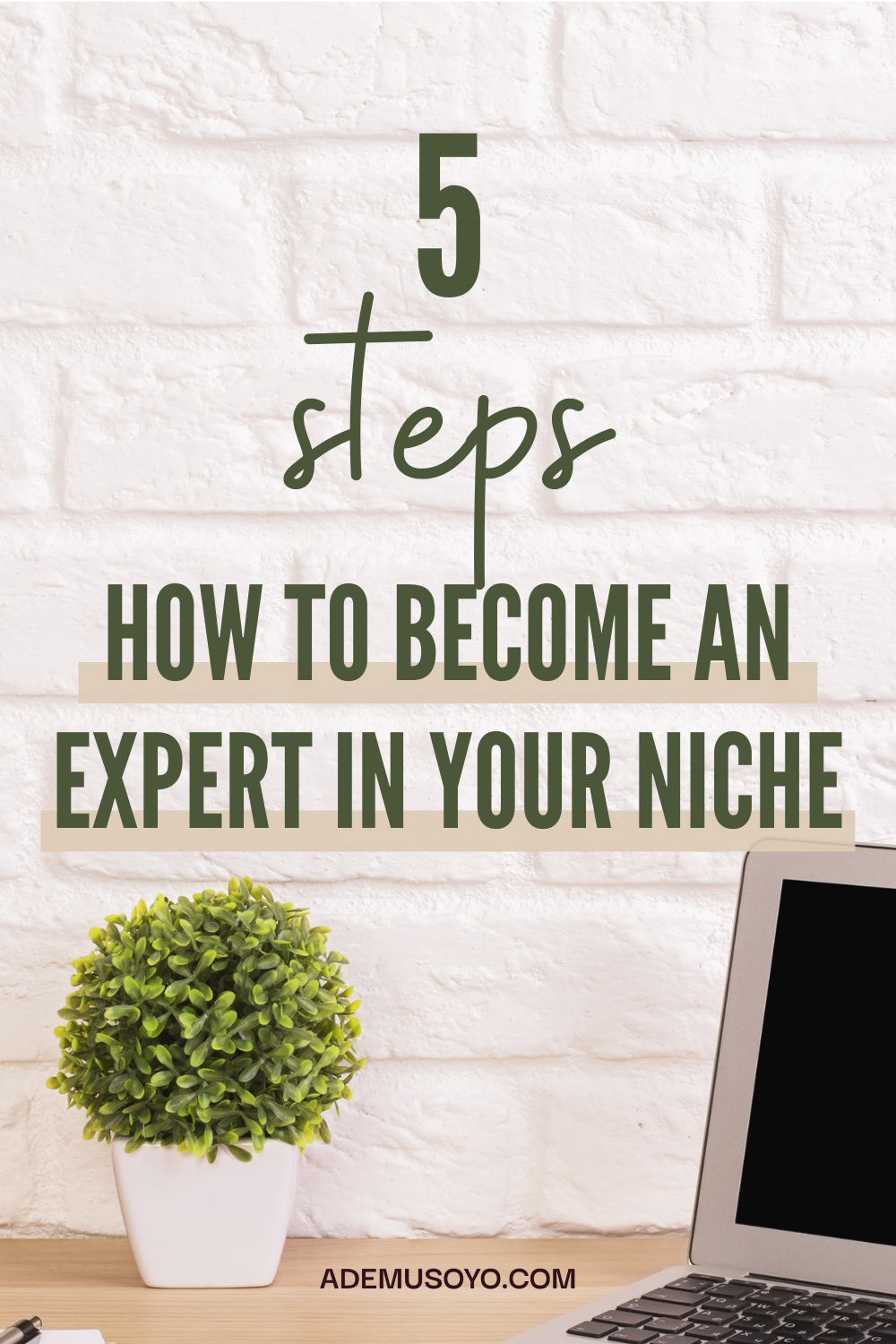 Stay relevant and move with the trends
While I have said in a previous YouTube video that you shouldn't focus on trends, understanding what the trends are can help you continue to stay relevant and be a forward-thinker. The reality is the online space is constantly changing, and while you'll still have people who are loyal to who your brand was, you need to be able to have a brand that evolves and changes as your brand grows and as you work to increase your brand awareness.
In some aspects that might make you feel really uncomfortable; that's good. To be seen as an established expert within your niche means that you are standing out amongst your competition and are constantly at the top of your mind for anything that is related to anything within your field.
You shouldn't worry about jumping in on a trend too late. Like with most things, it's not about when you started…it's about how long you continue on as you keep going. You'll be able to catch up as long as you continue to stay consistent.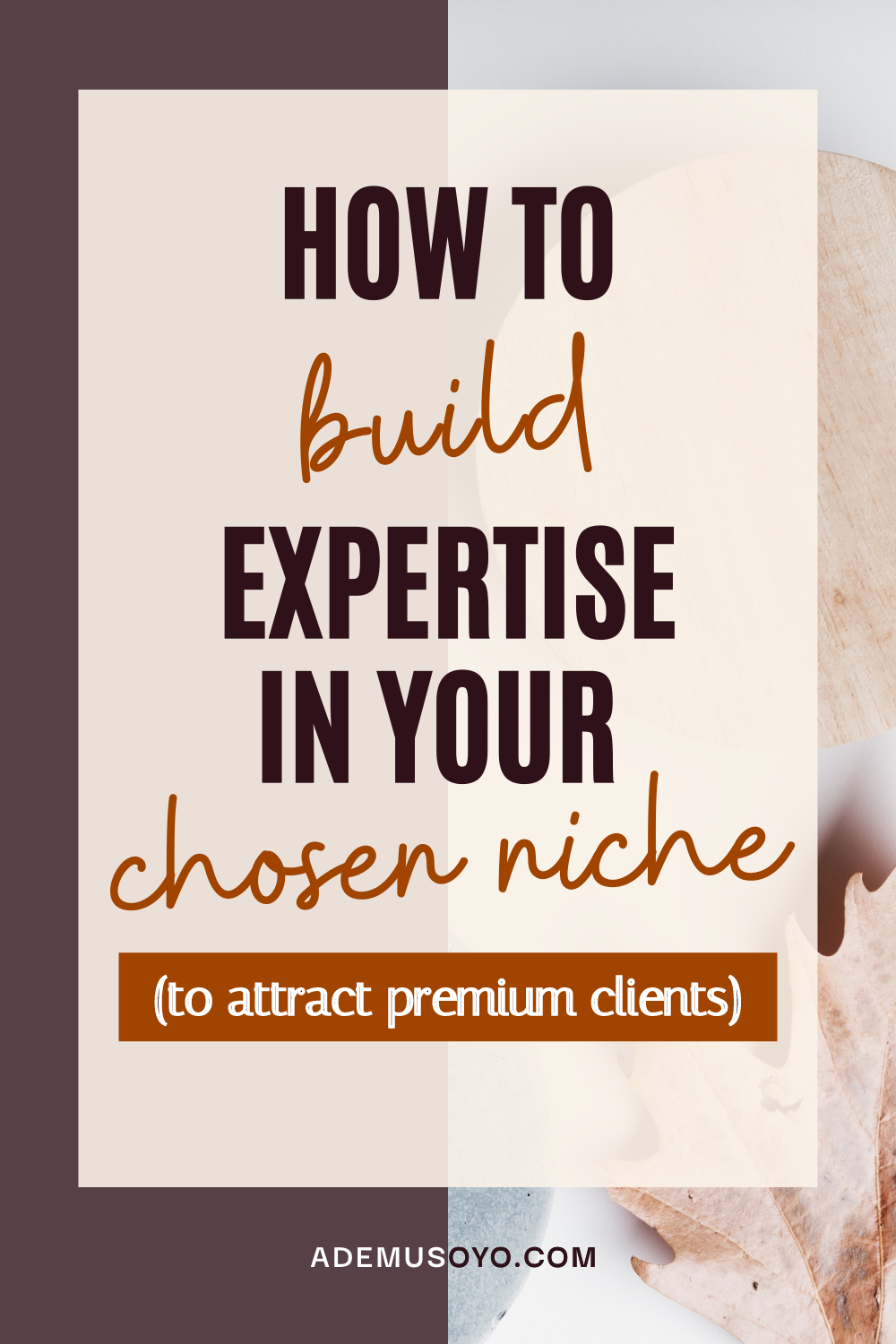 Keep learning and perfecting your craft and become an expert in your field
As a business owner, you should always be working on figuring out how to better perfect your craft and continue to grow in your skill set. Take the time to invest in bettering yourself, your team, and your business so that you can continue to increase and elevate your knowledge to better serve your clients. When it comes to your learning, there are plenty of ways to go about it. If you're someone who enjoys more of a self-paced approach, consider online courses. If you're someone who needs accountability, invest in a coach who can help you in a specific area of your business.
The investments you make toward your learning are not going to be free and they shouldn't be. As an established expert within your niche, means that you've advanced beyond piecemealing together different articles and threads on Google or social media. If you want people to take you seriously as an expert, then it's important you take yourself seriously and invest seriously in your business.
Expand your reach on other platforms
A big way of growing your audience is to be a guest in other people's audiences. If there are some people that you would like to collaborate with, consider pitching yourself to collaborate with them on a blog post, a podcast, live training, or guest speaking.
It's important that you treat each opportunity to collaborate with another brand and company as an opportunity to expand your reach and they should tie back to one of your business goals and objectives.  Make sure that you have a clear strategy as to how you will use that opportunity to make the most of this opportunity.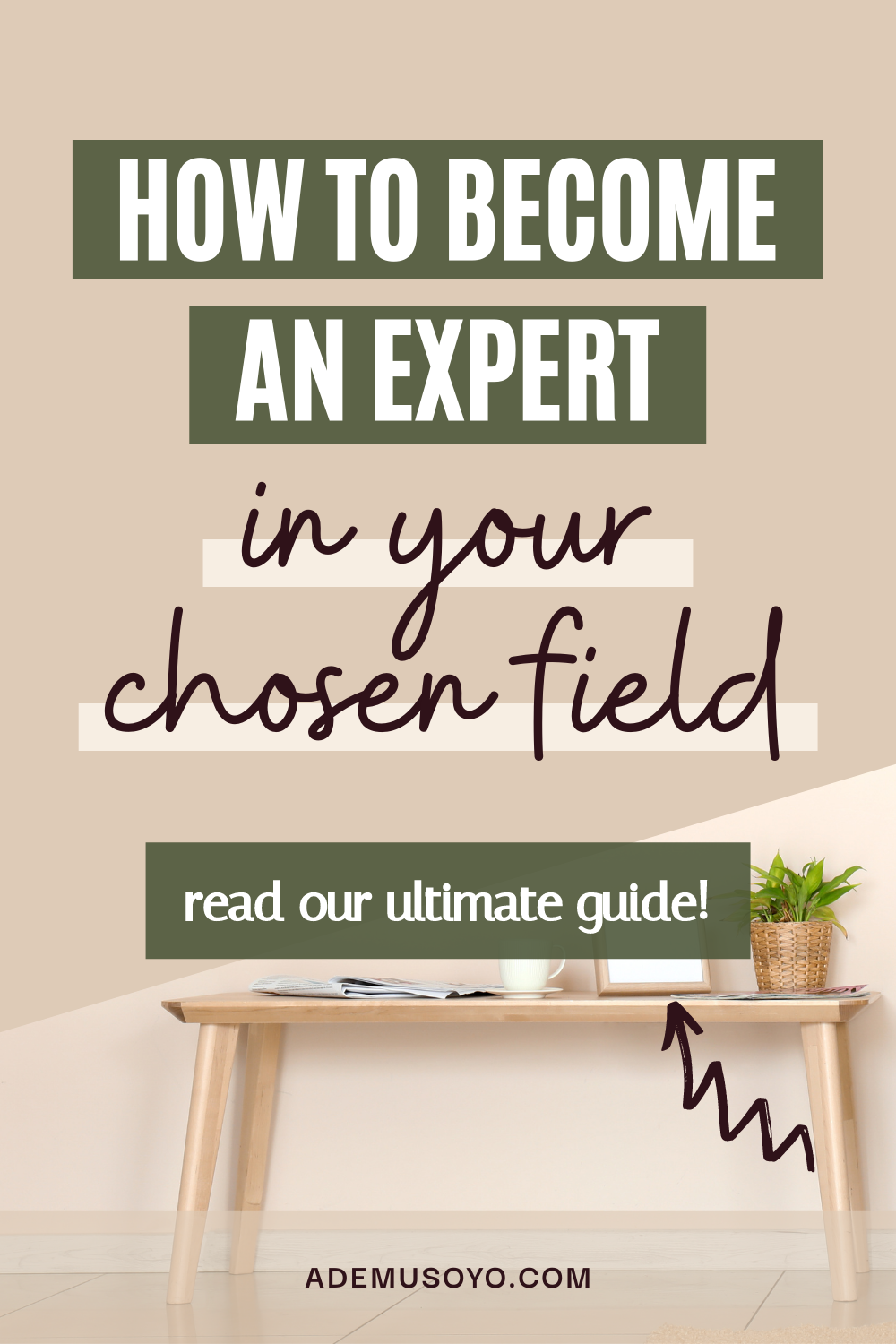 Admit when you don't know something
The key to being an established expert within your niche is to know what it is that you're good at and what it is that you're not good at. An expert doesn't have to know all the answers, they just have to be able to understand when to be resourceful in pivoting those opportunities to other people. The reason for this is that to be seen as an established expert means that you've built trust within your community.
If you try to help someone knowing that this is beyond your expertise, you're not acting with integrity and that can start to devalue your brand and cause people to lose trust in you. Everyone has the opportunity to make money. Don't hoard clients that don't align with you because you're afraid of losing money. Act with integrity and you will reap the benefits 10-fold.
I want to put a disclaimer in this blog post and say that first and foremost, no one is expecting you to be an expert. The reality of it is that you aren't going to know everything that there is to know within your chosen field and that is okay.
The important thing is that you continue to provide value and create relevant content that attracts new people to your audience, nurtures your existing audience, and converts your audience members to paying customers. If you'd like some help establishing yourself as an expert in your niche, get in touch with me today.