Effective communication cadence plays an essential role in setting up and maintaining a successful business workflow. Incorporating the right practices can help ensure tasks are completed on time, and that everyone is on the same page. Therefore, communication becomes timely, efficient, and clear. From verbal to digital, internal, external, and everything in between; communication is the vessel for sharing information, ideas, and intentions. A strong sense of communication is the foundation for success in every business and brand. Here are 3 best practices for cultivating a strong communication cadence.
Be Intentional: Establish Clear Goals and Expectations
When communicating with your team, it's important to carefully consider when and how you communicate with them. Knowing when to provide information in a meeting versus when an email will suffice is necessary for this. In order to make sure that everyone's time is taken into account and is used efficiently, you may need to modify the cadence and delivery of your communications based on your desired goal.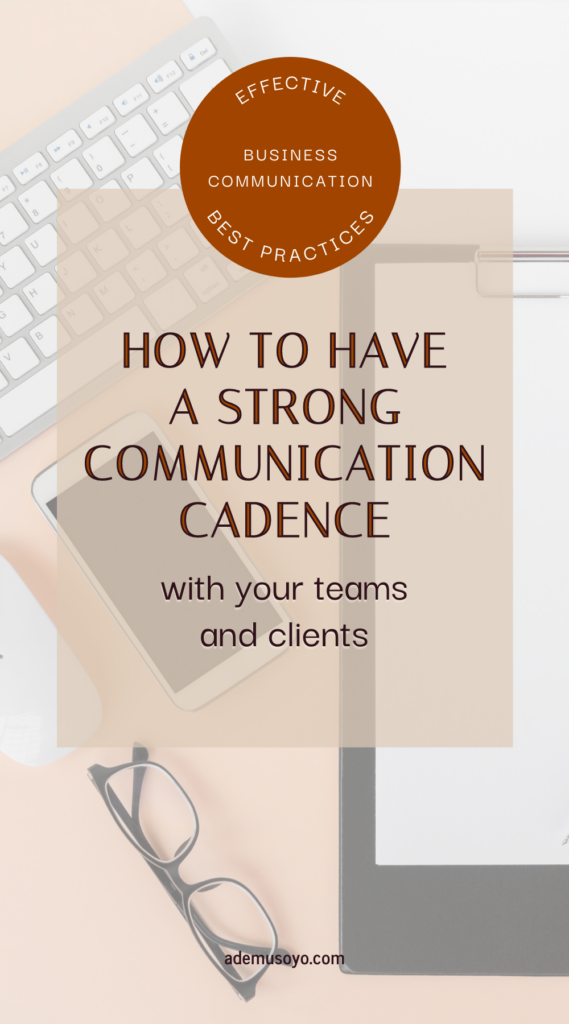 To ensure successful communication, you must establish clear goals and expectations for both frequent and infrequent communications. This outlines what types of information need to be conveyed and who needs to understand it. It also sets boundaries around topics that should not be discussed and establishes a timeline so team members know when they can expect certain communications to occur. Doing this allows everyone involved to meet the same objectives without taking away from other work tasks.
Be Consistent: Create a Cadence Schedule & Stick to It
Consistency is what helps develop the tempo of your communication. Meetings should have a consistent schedule and follow a consistent format or agenda. Although the content of the agenda changes every time, using this routine will allow for more effective communication. After all, at the core of consistency is timing:
Sharing information on time.
Responding in a timely manner.
Determining the best times.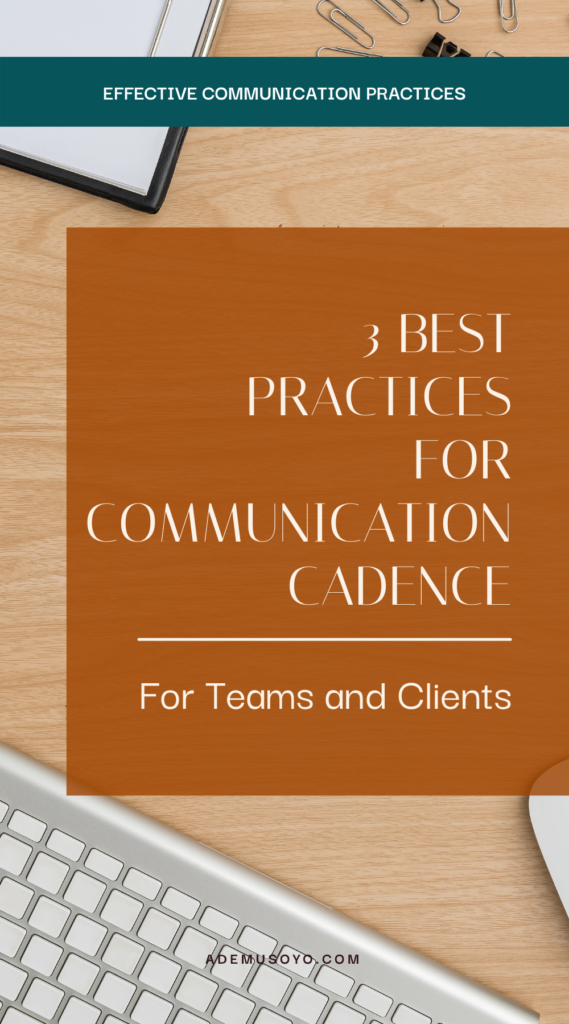 Creating a communication cadence schedule and adhering to it is key for successful communication. By setting expectations for how often team members will hear from each other and ensuring that the topics that need to be discussed are clearly outlined. Additionally, everyone should be aware of the timeline according to which communications should occur, so they can plan their workdays accordingly. By having a consistent cadence, information can flow easily between team members without taking away valuable time from important projects.
Be Collaborative: Utilize Check-Ins and Follow Ups
Create spaces for feedback and discussion. From working with clients, coworkers, and leading teams, collaboration nurtures new ideas, opportunities, and improvements to existing systems. Setting aside space for collaboration would allow those around you to contribute to developing the right rhythm for communication.
It's crucial to follow up on instructions after establishing a communication cadence in addition to giving them. This entails following up on tasks or assignments that have been assigned and periodically checking in with team members. whenever necessary, ask questions, provide comments, and offer improvements. These follow-ups and check-ins keep everyone on the team accountable and on the same page. Furthermore, they can aid in identifying any potential problems or barriers that should be addressed before they escalate.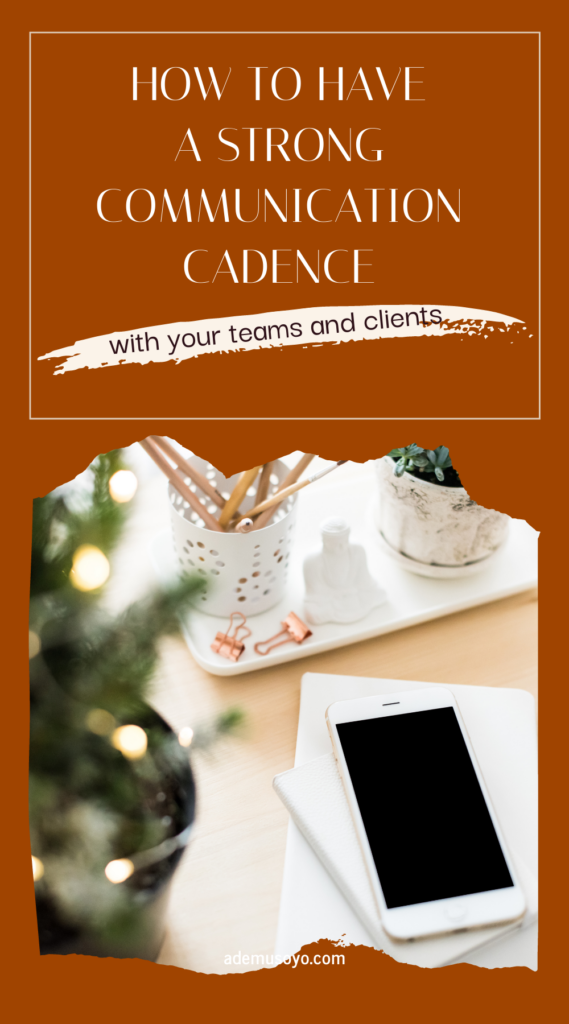 The nuances of communication are constantly changing and evolving. Therefore, it is important to remain flexible while using communication cadence best practices as your guide. If you're interested in creating strong communication in your brand or business, apply to work with me and we can get started. Or drop me a note and let's talk about how we can work together.