In addition to running my Content Marketing Agency, I also have a full-time job as a Software Engineer. Although managing a business and working a full-time job can feel really daunting, I have found a few hacks that allow me to seamlessly run and manage my business and work full-time while still allowing some space to have a solid work-life balance. In this post, I'll be sharing some tips and hacks for running a business while working full-time. Be sure to continue reading below.
I manage my business based on weekly plans and daily action plans
Every Sunday, I make an effort to lay out my week's tasks. I outline both my personal tasks, my business tasks, and my tasks for my 9-5. I create a schedule for each day after deciding what I want to do that week. It's important that when you plan for each day, you take into account all external factors that may come up. These include meetings, dinners, or other appointments you may have.
Additionally, because everything is interconnected, it's critical that you categorize all of the tasks on your to-do list while thinking about your professional and personal obligations. In my case, what I'd usually do is plan my month in advance before breaking it down into weekly tasks. Here's a breakdown of how I plan for the week:
Using my weekly planning template, I outline what are my good, better, and great goals for the week
I then look at my running task list and mark what tasks I want to complete this week
I then map each task to the day I want to complete them
Repeat steps for personal life, and my 9-5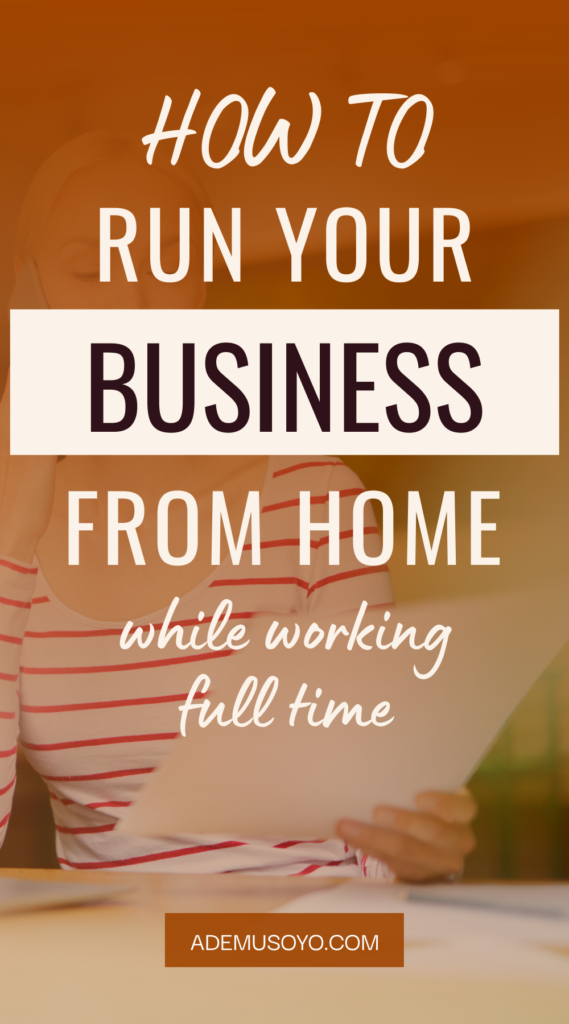 Blocking out time helps me manage my business successfully
To successfully manage my business, I need to get stuff done. It's crucial to schedule time specifically for the tasks you need to complete if you want to finish them. A 35-45 minute timer is something I like to use when I'm in the zone and working efficiently. I do this because it allows me to zero in on my focus. Additionally, it makes it much easier for me to do far more than if I just tried to complete tasks without being in a focused state.
Depending on what you are trying to complete, you can classify these tasks as either deep work or shallow work. Deep work is anything that may take more than three hours to finish or cannot be done in one sitting. These tasks are tasks that I have to complete with little distraction such as editing a YouTube video, creating a content plan, or writing code.
A shallow job, on the other hand, is something that may be accomplished with possibly few distractions and requires less concentration. When I work on a lot of shallow tasks, I usually play a podcast and set a timer for 25 mins (using the Pomodoro technique) so I can get it done. Blocking out time allows for the opportunity to get some focus and work done which helps me manage my business a lot easier.
Establishing degrees of separation helps me to efficiently run my business
Treat your business as a separate entity from your 9-5 jobs. That means, getting a separate laptop, separate software, etc that allows you to operate independently from your business. This not only legally protects you but also allows you to separate the different work streams in your mind.
In the times that I've tried to jump into something for my business and then into something outside of it, I find it really difficult to make the switch seamlessly. However, having my business stuff on one laptop and my work stuff on a different laptop allows me to create that separation. As a result, I was able to work productively and efficiently on both my business and my professional obligations.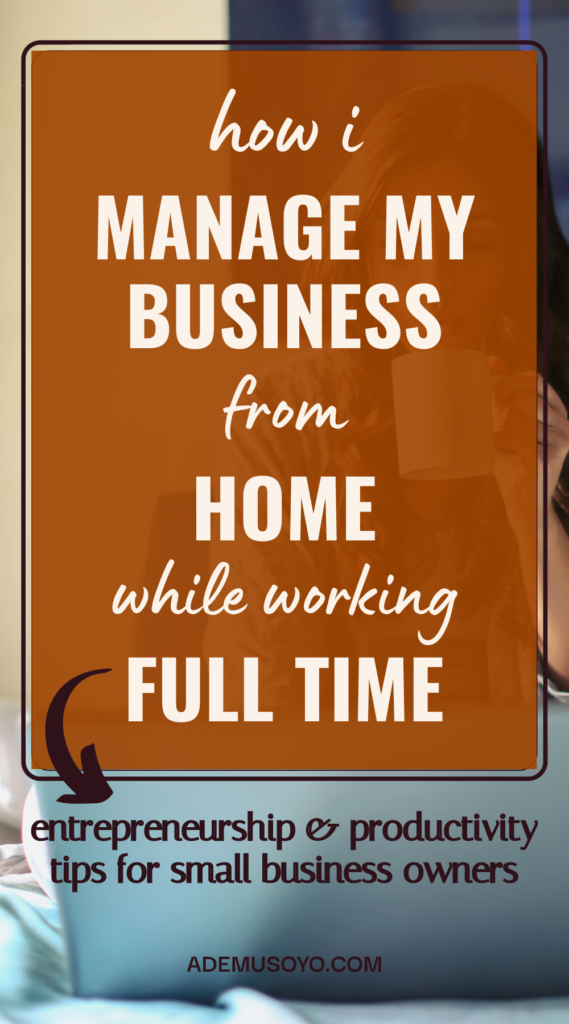 Setting up and implementing systems
Automations are key when it comes to running a business. When you have automated processes in place, you can run and manage your business without doing a lot of manual labeling. Having systems in place for your marketing, operations, and sales are really key to allowing things to run smoothly and efficiently without you having to always be within your business.
In addition to saving time, systems can really help you see where you're spending the most time. You can organize the tasks you need to complete into projects and link those projects to particular areas of your business. Additionally, if you're keeping a digitally managed to-do list, you can see where you're spending the most time and decide what you want to change if any. Learn ways how to streamline your business processes and workflows in this post.
Making sacrifices is a necessary part of running a business
Managing a business does require you to make some sacrifices. Especially when you have a full-time job. For example, I spend some of my weekends indoors so that I can dive deep and focus on my business. My days are a lot longer as well because of the fact that I have obligations to my 9-5 job that doesn't allow me to work on my business during the day.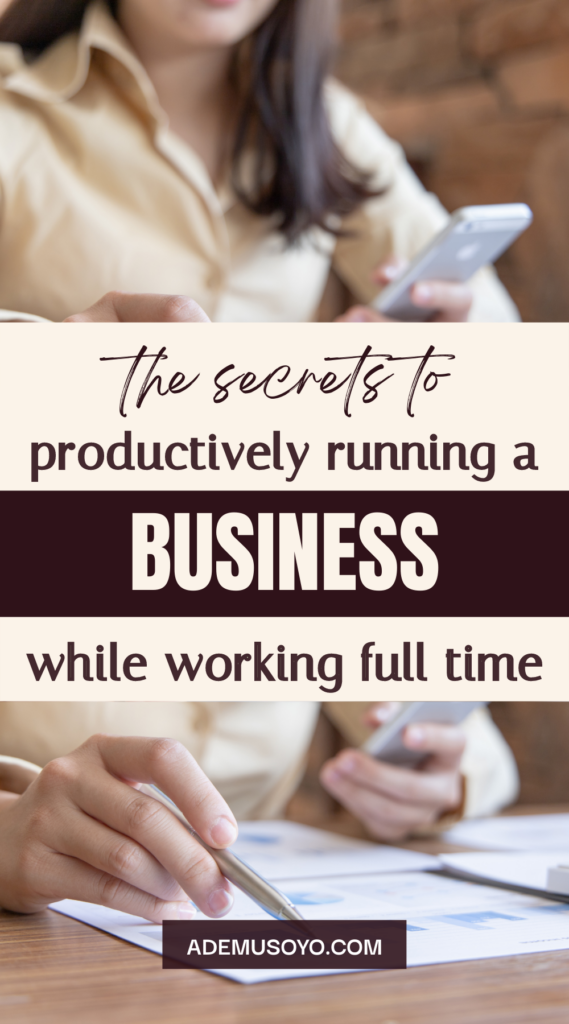 Sometimes when I'm going on a trip, I end up working on the flight because I want to finish up all the work so that I can truly enjoy my vacation which usually means paying for the wifi. These are the temporary sacrifices that you need to make that will no longer be an issue once you grow and scale your team and run your business. Do not make the mistake of quitting your 9 to 5 job only to have more time for your business. Manage the time that you have now to manage your business even if it's a little bit so that when you have more time, you can do a lot more efficiently.
What are some tips that you use to run your business and work full-time? Be sure to DM me on Instagram or Twitter so that we can chat more!