Let's face it, the business world can be challenging, and coming up with fresh content ideas doesn't make it any easier. Content circulation across multiple platforms is the perfect way to reach new audiences and increase your visibility while reinforcing your messaging and expertise. This also allows your content to last longer than it would on social media platforms like Instagram and Twitter. By adopting this content circulation strategy within my business, I have been able to create an impact with my messaging. Here are some tips for content circulation and distribution as well as how to leverage these ideas beyond social media.
A solid content circulation strategy allows you to reach your ideal customers through various channels in a way that is suitable and digestible to them and also sustainable to you. It allows you to increase your lead generation and increase awareness simply because your brand visibility has increased, and thus in return creates a system for you to begin nurturing and tending to your audience further. By creating a system to distribute your content ideas across multiple channels within your business you simply multiply the possibilities for new leads!
Start with Social Media
Social Media posts are an easy way to get quick visibility and inspire your audience from day to day. However, the shelf life of those posts only lasts a couple of days or only weeks. When you take the time to expand those ideas into long-form posts such as YouTube and blogs, you're increasing the life of those individual ideas.
If you want to distribute your content to more than one platform but aren't quite sure which ones to circulate them to, here are some channels you can start with and how you can grow those channels into a powerful marketing tools.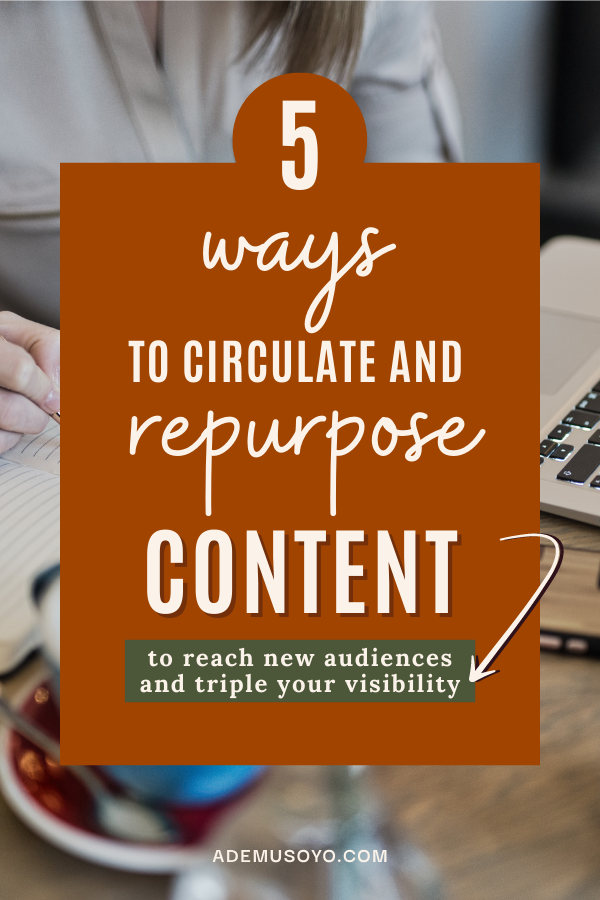 Write Blogs
Blogging within your business is beneficial business because of its longevity. In comparison to other content distribution channels, blogs have the ability to stand the test of time and can effectively gain traction without you having to put in as much effort.
A quick way to repurpose your Instagram carousel or a tweet to thread to a blog post is to:
Take the key points of your tweet or post
Make them headings of your blog post
Expand on those original ideas
Optimize it for SEO
Upload YouTube Videos
Creating video content has been on the rise in popularity and YouTube has certainly stood the test of time. Why? Simply because it facilitates transparency within the business, you get to show up as your authentic self, unfiltered. People are no longer investing in businesses for what they do, but instead for who they really are.
When you deliver your message to your audience, it's important to give a clear focus and direction on who you are speaking to, similar to blogs. With that being said, Youtube can be can also be paired with blogs to add increased value.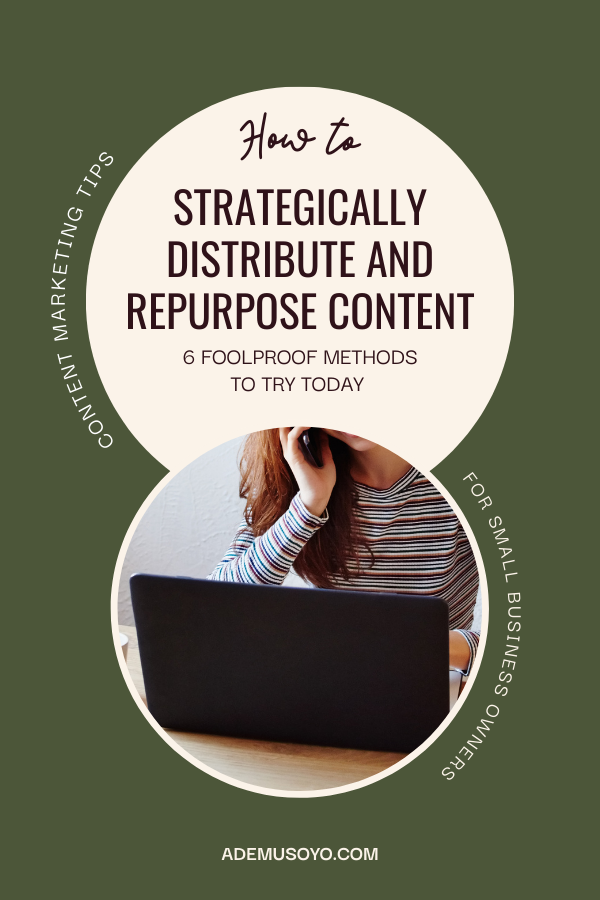 Create Podcast Series
Podcasts are also very popular and another way to build connections that not only expand your brand visibility and reach but also as an amazing way to reinforce your message and really tap into the minds of your followers. You get to really touch on the topics that speak to where your audience is at and give them something transformational while they are on the go.
While Podcasts aren't as searchable compared to YouTube videos and Blog Posts, you can transcribe your podcast and post it on your blog to increase search not just within the podcasting app but also on the internet. Many people worry about how searchable blog posts are in comparison to podcasts and YouTube, however, you can transcribe your podcast and copy that onto your blog so that you can increase search.
Send Email Newsletters
Email newsletters are a powerful way to nurture and develop more personal relationships with your audience. Unlike other methods of content circulation, your email list is the one thing you do own and you won't find any algorithms getting in the way. Emails enable you to nurture your audience and truly establish trust in a way that takes your cold leads to hot and ready-to-buy from you.
The key to circulating and distributing your content ideas across multiple channels is to have a solid content management system that will allow you to organize your thoughts in a clear and beneficial way. If you're ready to solidify your messaging and have a content marketing system that will help you establish your expertise and build a brand that generates sales, get in touch with me today.